Crossing the Skills Gap Between Industry 4.0 and CTE Programs
By Robert Graff
Manufacturing technology is getting more efficient and providing a better framework for more jobs and career pathways for students who want to move into Industry 4.0.
The concept of Industry 4.0 has been developing over the last five years, and the skills gap between worker training at high school career and technical education (CTE) levels and Industry 4.0 is being driven by the new technology incorporated into smart manufacturing. This skills gap preceded the current disruption of COVID-19 and is being exacerbated by it. Although hands-on training is now more difficult as a result of COVID, manufacturers are pushing schools to develop better versions of training for students to bridge the skills gap and prepare them for highly technical careers in manufacturing.
Demand for trained workers for STEM jobs has never been higher. Manufacturers need workers with multi-disciplinary skills and training as they are using technologies such as mechatronics, vision technology, the Internet of Things, and collaborative robotics. What manufacturers are asking for is upskilled workers with experience in areas like integration, virtualization, simulation, and data analytics.
Changing the Process
Creating more cost-efficient processes with a higher level of skills will be one of the most important priorities for manufacturers when the economy stabilizes post-COVID.
The delivery mechanism for education in these skills is usually STEM or CTE programs. It is critical that schools have the ability to provide the training for Industry 4.0 jobs that manufacturers are expecting. Right now there is a revolution in curriculum and certification processes in the career pathways schools are developing. One model is establishing a partnership through a regional training hub that can offer more comprehensive Industry 4.0 classes with hands-on blended learning in a central location.
Educators note the difficult challenges of creating education programs that align with state and STEM/CTE standards. While manufacturers are asking for help in collaborating and partnering, training at the school level is supported by state standards and aligned with outcomes that have already been established.
Some states are working to change the education process at the state level to incorporate more Industry 4.0 programs that are industry-based. Even this provides a challenge for high school students in completing a career pathway. In a perfect world, the best kind of programs to develop would build student skills as early as possible through a STEM program that develops core skills they can use in a robotics career pathway, for example.
Even though schools are beginning to incorporate Industry 4.0 programs, there is still a big gap between CTE programs and what manufacturers need. Some of the challenges include funding, finding good instructors, appropriate professional development, and allocating the time necessary for teachers to take specific training. Where we have seen success is when students graduate with certificates. They are being snapped up and start working for $24 to $28 per hour without going to college. Programs like these usually have good relationships between the industry partner and the school where they work together to build a pipeline they can hire from every year.
Recommendations to Close the Skills Gap
For those of us in workforce development and Industry 4.0 training, there are four areas that need improvement to narrow the gap between educational programs and the needs of the manufacturing industry:
1. Manufacturing needs to make a more concerted effort at the state and federal level to support schools that are embracing workforce development and training. They can raise awareness by helping with funding, marketing, or branding. The industry can educate the public, parents, and stakeholders that Industry 4.0 is like the cool stuff from Silicon Valley ten years ago. There should be an ongoing campaign supported by national, regional, and state stakeholders.
2. Funding needs to be incorporated or allocated differently for schools to win grants to push Industry 4.0 technology training. Seek out public/private partnerships to create new projects or pilots and help find the funding. The Arm Institute is an example of an organization that collaborates with partners to accelerate the use of robotics and education to advance U.S. manufacturing capabilities.
3. The education industry needs to partner with schools to create more certification and career pathways. We need a more focused effort that prioritizes partnerships at every level, local to national, private, and public. Education programs like the Intelitek Industry 4.0 initiative should work with a manufacturer across the country and with regional programs that touch several states.
4. There is a new convergence of technology that will push industries to embrace new technology and they will have a need for training. Schools need to expand their CTE course offerings to help facilitate this training, which will create new opportunities for students, workers, and companies. The focus on multi-disciplinary skills, integration, big data, and creating higher-skilled graduates at all levels is important.
Convergence of Opportunities
Schools are currently disrupted and retooling their teaching methodology as a result of COVID-19. With so many people out of work, there is a sense of urgency to take advantage of this moment to create the kinds of partnerships, programs, and pilots that will help shift to a new training model to close the gap between education programs and Industry 4.0. And to be ready to go when we emerge from this time of national crisis. The coronavirus has revealed the dark side of the global supply chain as it has caused critical supply shortages during the pandemic. Technological advancement provides an opportunity for small to medium manufacturing to again be part of the U.S. industry. With the right equipment and a trained workforce, small manufacturing can once again become a significant contributor to the U.S. economy.
For more, see:
---
Robert Graff is an Industry 4.0 market expert and advisor to K-12 and higher education curriculum developers including Intelitek, building training programs to meet the demands of Industry 4.0. For more information about Intelitek's Industry 4.0 Certification Initiative go to Intelitek.com/industry-4-0/
Stay in-the-know with innovations in learning by signing up for the weekly Smart Update.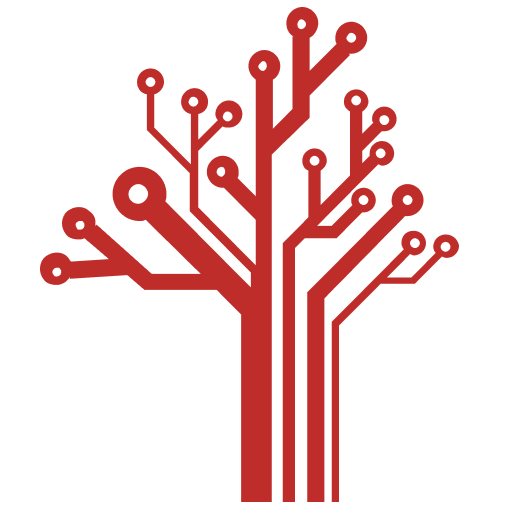 Getting Smart loves its varied and ranging staff of guest contributors. From edleaders, educators and students to business leaders, tech experts and researchers we are committed to finding diverse voices that highlight the cutting edge of learning.