Advice From More than A Decade of Career Pathway Innovation
Key Points
There has never been a more exciting, or important, time to foster stronger career pathways in K-12 education.

While rigorous academics are critical, hands-on experiences and mentoring from industry professionals are the difference-makers.
By: Hilary Sontag and Kerri McDermid
Over the past 20 years, competing ideological agendas have challenged public education in almost every arena: in state legislatures, on school boards, and across local communities. However, there is reason for optimism, because the current education ecosystem is circling around that rare thing that everyone agrees on: the importance of career-connected learning. While some education trends are quick to fizzle, this one has staying power. This newest trend is one that we should all embrace, as career-connected learning gives students hope and motivation for their future and brings relevance to foundational academic skill building.
However, scaling effective career-connected learning, particularly work-based learning experiences, has proved challenging. It is one thing to create two or three career pathways, or a dozen internships. It is quite another to provide career-connected learning to thousands of students across a large district like St. Vrain Valley Schools, which educates 33,000 students in 60 schools and programs, across 411 square miles in four Colorado counties. With nearly 15 years of experience in building and leading career-connected learning initiatives, St. Vrain offers a roadmap for districts of all sizes who are beginning the journey to create their own pathways of opportunity for students.
Over the past decade, St. Vrain Valley Schools has launched more than two dozen career pathways and now has a goal to offer quality work-based learning experiences for every graduate. As staff have developed these opportunities, St. Vrain has seen significant increases in graduation rates – approximately 94 percent of St. Vrain students graduate high school in four years – and a significant decrease in dropout rates to less than one percent of students. Graduation rates among our Hispanic students have increased by 30 percentage points, almost completely eliminating graduation rate gaps between all students and students of color. St. Vrain's post-pandemic achievement has also accelerated at a remarkable pace. Building career-connected programming, and offering it as early and broadly as possible, has demonstrated a compelling case for the effectiveness of career pathways in accelerating achievement and student success.
Building a career-connected education system needs to begin in elementary school, where teachers and counselors help students discover new areas of interest. To engage students, effective counseling begins with an Individual Career and Academic Plan (ICAP), where students explore their passions and future prospects from fifth grade onwards. Beginning in middle school, an annual districtwide ICAP survey identifies which students are interested in each career pathway, along with the work-based learning experiences that interest them most.
Middle school and early high school is a period of exploration. Through interactive classroom sessions, motivational career talks, and immersive industry visits, students are exposed to diverse career opportunities. The apex of this journey, however, lies in work-based learning, career pathway programs, and career/technical education (CTE) – including internships, apprenticeships, job shadowing, and collaborative projects – all of which are available beginning in the ninth grade.
A cornerstone of St. Vrain's dedication to career-connected education is its over 70 focus programs offered throughout the district. At the high school level, these programs intertwine academic learning with hands-on experiences across seven distinct career pathways (including aerospace, business/leadership, medical and biosciences, and energy), effectively bridging the gap between education and practical skills. In addition, St. Vrain offers four Pathways in Technology Early College High School (P-TECH) programs, which empower students to earn an industry-aligned Associate degree alongside their high school diploma, preparing them for a competitive job market, all at no cost to the student. Simultaneously, St. Vrain's CTE programming, which is available to all students in grades 9-12, equips students with practical skills and industry certifications across 24 pathways, offering viable routes to in-demand, high-earning professions that may not require higher education, such as underwater welding and advanced manufacturing.
All of these approaches require a commitment to the success of all students, and a willingness to ensure rigorous graduation standards and coursework options for every student. The absence of academic prerequisites for career pathways programming – from culinary arts to artificial intelligence – ensures accessibility for all students, promoting inclusivity for learners with disabilities, English language learners, low-income families, and other underserved groups. Open enrollment ensures that students can enroll in any high school with a career pathway that appeals to them, regardless of zipcode. Further, free transportation is provided from every high school to the district's CTE centers. Students can also access a new synchronous remote learning platform called AGILE, where students can enroll in numerous Advanced Placement and rigorous courses that may be offered at another school in the district, all from their home high school. As a result of these commitments, St. Vrain's enrollment in career pathways programs has surged from 26 percent in 2018-19 to over 50 percent in 2023-24.
Central to the district's success are high levels of community support and strong partnerships with industry and non-profit partners. A pivotal milestone was the 2008 mill levy override that bolstered career pathways and focus programs, paving the way for their expansion across different educational levels. In 2016, collaboration with Front Range Community College and IBM resulted in the inception of St. Vrain's first P-TECH program in Computer Information Systems, followed by dozens of industry partners working in St. Vrain's other P-TECH programs in cybersecurity, business, and biotechnology, as well as the Innovation Center (which offers CTE and concurrent enrollment coursework in emerging technologies), Career Elevation and Technology Center, school-based focus programs, and other CTE options.
While rigorous academics are critical, hands-on experiences and mentoring from industry professionals are the difference-makers. As St. Vrain continues to scale work-based learning opportunities in alignment with its existing career pathways work, the district has identified ways to make rigorous work-based learning opportunities accessible to more students. For example, St. Vrain's Innovation Center employs more than 200 students to work on real-world, paid, industry projects in small groups with support from an industry mentor and a teacher. Whether designing chatbots, building robots, flying drone missions, raising endangered fish and toads, or filming videos for businesses to use on social media, St. Vrain student project teams are engaging in real work for real businesses, while also collaborating with a team of peers, closely mirroring a real job.
The next step in St. Vrain's vision is the establishment of a Workforce Futures Center, which will serve as a central hub for internships and apprenticeships in northern Colorado, funded in-part through a $7 million Opportunity Now Grant from the Colorado Office of Economic Development and International Trade. Partnerships are a critical element of all career pathways work, with more than 100 industry partners currently serving on St. Vrain's CTE advisory boards, offering work-based learning experiences, providing mentoring to students, and hiring students after they graduate. Collaborations with groups like CareerWise, Workforce Boulder County, the Longmont Economic Development Partnership, the Longmont and Boulder Chambers, and the Colorado Business Roundtable bring additional support and opportunities to students.
There has never been a more exciting time to foster stronger career pathways in K-12 education. This is a dynamic, shifting landscape, influenced by talent shortfalls, evolving technologies such as generative AI, and rapidly changing workforce needs, all of which require constant adaptation of curricula. If public education wants to serve as a highly effective workforce pipeline, districts need to work closely alongside industry to co-create pathways to higher education and careers.
Districts beginning to explore career-connected learning should ask themselves these questions, which St. Vrain has had to answer many times over its 15 years creating career pathways and work-based learning opportunities:
How do we ensure that every student benefits from career-connected learning, and that all students continue to have all opportunities available to them, including postsecondary education, high-wage jobs, entrepreneurship, and/or public service? How do all of our pathways provide different entry and exit points, providing entry to high-wage jobs and/or postsecondary education?
What data will we use, and what partnerships will we create, to ensure that our programming meets both the interests of students and the needs of our local community?
How will we ensure that our strategies center the needs of students who have historically had the least amount of access to high-wage, high-growth careers? How do we support students who are still learning English, or those with disabilities, to ensure that they can see a hopeful and purposeful future for themselves?
What is the viability of scaling any strategy that we pursue, so we don't inadvertently build opportunities that can only be accessed by a small fraction of our students?
How do we create a culture of openness, collective responsibility, community engagement, and partnership in our district? How does our community know what we are doing, and how do they engage in our work?
Hilary Sontag is the Executive Director of Advancement & Strategic Partnerships at St. Vrain Valley Schools.
Kerri McDermid is the Chief Communications and Global Impact Officer at St. Vrain Valley Schools.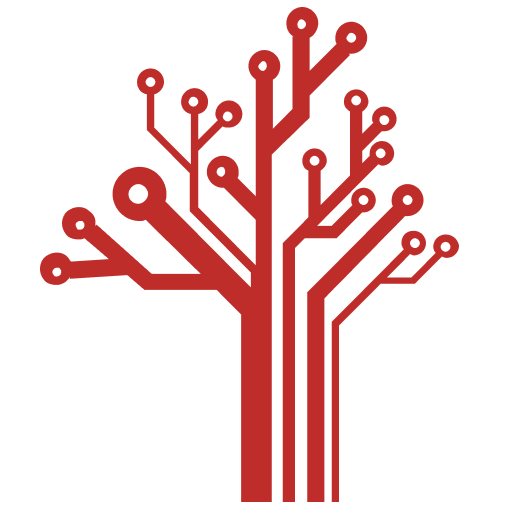 Getting Smart loves its varied and ranging staff of guest contributors. From edleaders, educators and students to business leaders, tech experts and researchers we are committed to finding diverse voices that highlight the cutting edge of learning.