Clear Choices Lead to Clear Pathways
College and Career readiness have become a focal point for America's high schools in recent years as most states have implemented a graduate profile system. College and career readiness are critical indicators for graduation. Some describe secondary school career education as a proactive way to help students see the connection between their academics and real-world outcomes. Recent studies also show that many factors influence the ultimate impact of career education. Career decision-making skills and post-secondary transition plans remain underdeveloped after high school for many students. The Harvard Business Review states there's a direct disconnect between education and employability in the U.S., where employers view universities and colleges as the gatekeepers of workforce talent. Yet, those same institutions aren't prioritizing job skills and career readiness.
For instance, America's shift toward a knowledge-based economy means that most students consider post-secondary training, and many decide to go to college. 59% of students at universities in America fail to finish college in four years. There is speculation that this finding is associated with students changing majors, presumably as they discover that the program, they selected was not what they expected and that another degree was more appealing. Supporting this notion is a study in the Journal of Education Enquiry, which found that many students are under-informed when planning post-secondary education in high school.
African American students are less likely to be college-ready. In fact, 61% of ACT-tested black students in the 2018 high school graduating class met none of the four ACT college readiness benchmarks, nearly twice the 31% rate for all students. College degrees are regarded as a primary vehicle for reducing poverty and closing the wealth gaps between people of color and whites. Yet, the disparities that exist are alarming. The Wall Street Journal just published an article that stated going to college was supposed to close the wealth gap, but the exact opposite has happened.
A National Survey of Black Women states most worry about children's education and cited lack of educational opportunities as a key barrier to economic success. The ability to afford higher education is a top concern for 47%, as well. College access and affordability are of greater concern for single Black women across age groups — 55% fear that they won't be able to afford higher education for themselves or a family member.
According to a study by Digital Promise, In the last year, educators, students, and families have shifted to online, hybrid, and even a new form of in-person learning. School counselors have been hard hit by this transition, learning to work with students virtually while losing their most valuable asset, face-to-face interactions. Due to a lack of classroom time and in-person events, many career planning activities have taken a back seat to navigate distance and hybrid learning. More than 80% of educators say the pandemic has hampered their ability to provide students' career planning activities. Typically, counselors spend the fall semester introducing students to career paths to prepare them for academic course planning, college planning, and internships. Nearly two-thirds of educators say they are teaching fewer career lessons this year than they were last year.
The activities that have the most significant impact are most effective in a face-to-face or group setting, which is not surprising. There has been a substantial drop in attendance at career fairs, guest speakers, job shadowing, and apprenticeship programs across the board. The impact of career assessments and searches, strengths assessments, CTE course attendance, and resume writing has been minimal. One way to address these issues is to use online tools such as interest inventories, career assessments, and strengths explorers to help students understand their strengths and interests. Students will connect the dots to their career interests better as they realize who they are.
At the NExT- Caps Summer Bash last year, I had the opportunity to speak about equity and access in the COVID 19 era, and I was contacted by Paris Gamble, COO of Lifestyle Learning, the parent company of Career Navideer. Paris was full of energy about what was lacking in our current system to empower all students, especially students of color, regarding college transition planning and career readiness. He introduced me to Career Navideer and the great work and research of Dr. Anthony DePass, CEO of Lifestyle Learning. Here is what I learned and how this program is being used to help students across the nation:
In Higher Ed

: Career Navideer aligns lifestyle, education, and occupational information to navigate career decision-making.

For K-12

: Career Navideer provides an engaging experience for students, guidance counselors, and educators envisioning lifestyle and related career paths

For parents

: Career Navideer is a powerful collaborative tool that empowers families with lifestyle, career, and financial information as they navigate the career landscape.
What is Career
Navideer?
Career Navideer is a browsable interactive, data-driven web-based platform that aligns user input regarding six lifestyle areas (location, housing, eating habits, transportation, leisure, family) with generating a Lifestyle Index that reflects the current cost of living and salary requirements based on the lifestyle choices. User priority choices are made from Work Values (independence, recognition, working conditions, relationships, achievement, and support); Education (high school, some college, baccalaureate, masters, doctoral and professional degrees, etc.); and over 40 Work Activities (decision making, sales, training, machines, data analysis, problem-solving, etc.). The Lifestyle Index information and user priority choices are used to query 1,100 occupations spanning 50,000 job titles.
Users are then provided a browsable set of aligned occupations, with the ability to group by broad STEM or more concentrated areas (cybersecurity, etc.). Summary and information related to each occupation and detailed reports cover: salaries (national and state), 10-year demand projections, underrepresentation based on gender and minority status, range of education levels of individuals currently in that occupation, work tasks and levels of importance, knowledge areas, and relative depth for that specific occupation, demanded skills and abilities, work styles, work activities, survey data from individuals in each occupation regarding work routines and workplace demands, and much more.
Users are also provided information on required certifications and post-secondary training programs, and career-specific financial management information. Additionally, users can browse at least 100 videos for each occupation and randomly selected job titles (a day in the life of…etc.), audio (podcasts), and presentations related to each field. Users can also generate tables that compare multiple occupations and job titles across several areas (education, demand projections, training, salaries, work values, etc.).
How does it work?
Career Navideer assists people of all ages and stages in answering crucial lifestyle questions. At the same time, Career Navideer allows individuals to explore education and skill set requirements, job duties, workplace values, and job growth and decline in various industries. Career Navideer is also a valuable resource for those returning to the workforce or seeking to change careers. Through this exploration, participants can also establish and chart personal goals.
Career Navideer's distinct differences are its "lifestyle first" focus and its data aggregation into user-friendly, personalized modules and career clusters. It challenges, expands, and incorporates Social-Emotional Learning (SEL) as students move through elementary, secondary, and higher education, and professional studies as well as the trades.
Where is it being used?
Career Navideer is currently used as a tool for career exploration by K-12 students, as well as those in higher education, societal reentry, and professionals.  For the K-12 version of Career Navideer, the curriculum information is adopted for the classroom. That version also provides grade-specific alignment between skills, abilities, and curricula in middle and high schools. There are also social-emotional learning components, including the ability to select from 20 "gurus" as guides through the platform with ample gender, career, and ethnic representation. There is also a section with a game interface for the K-12 version where students can play to align academic and social practices that are consistent with the occupation of their choice.
In K-12:
ASTEC Charter School – Oklahoma (middle school and high school)
Upward Bound Program (Seton Hall)
In higher education:
Savannah State University
Cal State – Channel Islands
Delaware State University
University of Missouri
Career Navideer can be used in self-directed ways by K-12 students as well as in the classroom where we provide grade-specific curricula for classroom implementation. It can also be presented in workshops on career decision-making, financial preparation, career skills development, lifestyle, and career exploration.
What impact is Career Navideer having on students and families?
When used by an undergraduate summer research program that included students from three colleges, most participating students reported that Career Navideer was the most meaningful activity of all the research and professional development activities done for the summer.
From ASTEC Charter (middle school students):
75% of middle school students using the program reported that they would recommend using Career Navideer to other students.
91% of middle school students tested reported that Career Navideer should be available to all students.
43% of middle school students reported that using Career Navideer caused them to reconsider what they thought they wanted t to do when they grew up.
From teachers: 
"Students learned about different career options and the path (degrees) that needed for those careers."
"We could hear the students were talking about Career Navideer in the hallway."
Also, in a user survey:
92% of all student respondents indicated that having prior knowledge of what a career entails is vital to developing an interest in a career (Source: Influence of Student Interests on Career Choice).
Students drop out mainly because they don't see a clear connection between their education and the real world. 28% of college students drop out before they even become a sophomore (Source: Credit Donkey).
As students navigate the challenges of going to school in the COVID Delta new normal, we need to assist them in making choices that allow them to reach their unbounded potential. Tools like Career Navideer can help!
For more, see:
---
Stay in-the-know with innovations in learning by signing up for the weekly Smart Update.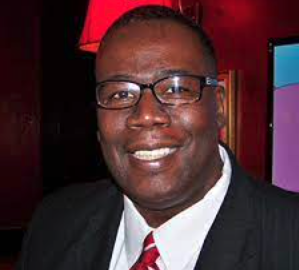 Antonio B. Boyd, Ed.D. serves as President and CEO of the Think Tank Consulting Group, LLC. A national management, development, and public affairs company specializing in the education, non-profit, government and public health sectors.