A District's Grappling With Anti-Racism: The Kearney School District Story
By: Bill Nicely
The term systemic racism has been used frequently in the media since the deaths of Breonna Taylor and George Floyd. Black Lives Matter protests are occurring globally and in my corner of the world, Kansas City. Even in the midst of a pandemic, educators are thinking critically about racism in their schools and how best to address the bias and bullying that comes with it.
As the former superintendent of Kearney School District (KSD), a mostly white affluent area just north of Kansas City, I can say the hard work of equity and inclusion in both the school and community began well before recent tragic events and has progressed beyond what I thought was possible. Thanks to many strong-willed parents and dedicated district and community leaders, there is a commitment to equity and ending racism. In truth, this is hard work.
The Kearney journey has spanned several years beginning with a district-wide Diversity, Equity, and Inclusion Committee. The effort resulted in some progress, but lacked a sense of urgency. Then, a student-created, student-led organization called Kearney Inclusion N Diversity (KIND) started gaining influence and calling for change in the status quo. As a result of this conversation, race-related issues began to get noticed more often and violations were less tolerated by the students and parents who were impacted.
Our defining moment came when two serious anti-black bullying incidents occurred via social media at the end and start of the school year, book ending the summer of 2019. Like today's Black Lives Matter protesters, the frustrated parents of the targeted black student created needed urgency by contacting a local television news station to report the incidents. I will admit, my first reaction was to become defensive and protective of my district from the social media buzz that followed. However, it did not take long for me to realize, this mother was justified in her protest. There was no denying these events happened in the school district I was charged with running. The mother of this student later told me, "Dr. Nicely, you were making progress, it just wasn't fast enough." She was right and this defining moment turned out to be my personal call to action.
What I thought were periodic isolated incidents of racial bullying, when viewed together painted a picture worse than originally thought. They were systemic. The school district I ran was reflecting a culture of complacency and it was clear that more immediate action was needed. Our response involved parents (including those of the victimized student), the community, teachers, administrators and, most important, the board of education. The result was a series of successive steps that began to erase our complacency and replace it with a stance that clearly communicated our determination that every student felt cared for and respected. Those steps included:
Changing policies and procedures to more clearly categorize racial bullying and harassment incidents so that students, teachers, and principals understand the consequences for these more serious violations. In conjunction, all school leaders began open discussions about race-based bullying. With greater attention to this issue, students, staff and even parents began identifying more occurrences that previously went unreported. The fact that these conversations happened at every level beginning with the board of education was critically important. There was some pushback, but by and large, the community was incredibly supportive. Even the local local churches provided support by preaching to their congregations from the pulpit about the sins of racism.
After being invited by the KC chapter of the NAACP, the district worked very closely with its leadership to develop an agreement of support. This agreement was unanimously approved by the board of education in May of 2020 in what can only be described as a milestone event.
With the services of the Community Resources Division of the Department of Justice, a program called School SPIRIT brought together a representative group of students who spent a day at an off-site location discussing school issues that included race, then organized and created plans to address them.
Following the deaths of Breonna Taylor and George Floyd, students were provided an opportunity to be heard in a safe space with a Student Only Conversation About Race and Equity using local facilitator, Jamie Grayson, founder of People of All Colors Succeed. I also wrote an Open Letter to Students about anti-black racism, which was sent to all students and posted online.
Organized by community leaders including the mayor, the City of Kearney will soon host the community version of School SPIRIT, called City SPIRIT.
This important work is far from over. Through it all we have learned that diversity, equity, and inclusion committees and professional development programs will only be superficial unless district and community leaders are not only dedicated to the cause but openly express that conviction in everything they do.
One of the highlights of my eleven years as superintendent at KSD came in the final month of my tenure in the district. This past June was a hard time to hold a Diversity, Equity, and Inclusion Committee meeting. The district committee engaged in serious dialogue about anti-black racism and violence. Yes, the conversation was difficult, but not to the extent it had been before. Prior years of hard work had taught us that by lowering our defenses and focusing on the lives of our own children, this community can engage in tough conversations and know it will lead to real solutions.
I have always been intrigued by the concept of American Exceptionalism. One thing I have come to realize is that unless everyone in our country is seen as exceptional, American Exceptionalism cannot exist. Systemic racism must end in order to provide the lives and the learning that all students deserve.
For more, see:
---
Bill Nicely is the former Kearney School District Superintendent, and is now an education consultant for Ewing Marion Kauffman Foundation Real World Learning Initiative and the Education Governance & Leadership Association.
Stay in-the-know with innovations in learning by signing up for the weekly Smart Update. This post includes mentions of a Getting Smart partner. For a full list of partners, affiliate organizations and all other disclosures, please see our Partner page.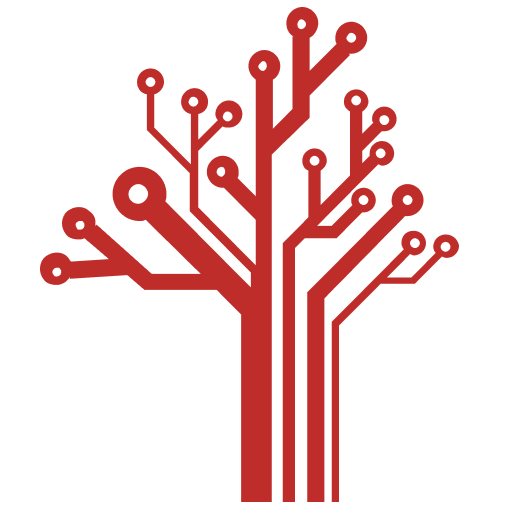 Getting Smart loves its varied and ranging staff of guest contributors. From edleaders, educators and students to business leaders, tech experts and researchers we are committed to finding diverse voices that highlight the cutting edge of learning.