4 Ways to Develop Anti-Racism
By: Christine M. T. Pitts, Ph.D. 
Despite Black Americans' gains in education and income in recent decades, the wealth gap continues to grow. We also know that today, Black children have lower rates of upward economic mobility and higher rates of downward mobility. This data must be an impetus to coordinate the ways we are addressing the centuries of structural racism in our public policies, while also aiming for current equitable opportunities for learning, growth, and lifelong success.
A variety of social systems and policies reify intergenerational, systemic racism in society. In particular, the coronavirus pandemic and current uprising around racial justice have shone a light on the long-standing Black and white disparities in health, job quality, homeownership, wealth, and other areas of well-being. Social science researchers have evidenced how exclusivity among white families results in profoundly negative impacts for Black and Brown communities, from childhood settings to adulthood outcomes. For example, as long as there are systemic barriers to equitable income and wealth for Black and Brown families, high-rent neighborhoods will block racial integration and related life benefits.
Pragmatic ways to center educational systems on Black, Indigenous, and Latinx students
As a collective, we can mitigate racial disparities through large-scale policy reform, as well as grassroots community organizing. Policies and practices can create actionable steps toward anti-racism and equitable opportunities in the current moment by honoring the generational disparities that have long-standing evidence across our social structures. Here are four things to consider in this work:
1. Start with inclusivity
The goal of increasing representation of racially, ethnically, and linguistically diverse educators, leaders, and local officials in our communities may be disconnected from the necessary organizational change required around racial equity. While adding a single diverse member to a teaching staff, leadership team, or board may have varied implications like being a burden or taxing for that individual, in the right setting it can be a consequential start to achieving long-lasting results.
Research evidence illustrates that even a single racially and/or ethnically diverse school board member will have a meaningful impact on systemic decision-making. Moreover, an increase in racially and/or ethnically diverse school board member representation results in increased student achievement for all students, including our Black, Brown—and white—students. Addressing inclusivity in school board representation alone—or among school leadership and staff—will not dismantle the intergenerational disadvantages that our Black, Indigenous, and Latinx families have faced, but it can make a difference. We must remember that this work functions on a continuum, it is developmental and should be evaluated as such.
2. Develop transparency by acknowledging land ownership
Some state and local organizations choose to begin their official meetings with a land acknowledgment. A land acknowledgment formally recognizes Indigenous communities as stewards of the land, as well as their long-standing relationship with the land and their traditions. Some Indigenous peoples may interpret land acknowledgments as performative acts, which is a reason to use them as a catalyst to engage in deeper exploration and gratitude of the territory where our communities reside. On the first day of distance learning this year, I walked by my fourth grader's computer and noticed her teacher was facilitating a discussion around land acknowledgment, a month in and individual students are reciting the land acknowledgment each morning and writing about racial identity in their journals. Ultimately, land acknowledgment practices can inform anti-racism when built on intentional plans for honor, appreciation, and trust. They can provide a consistent way to honor how our present social structures interact with Indigenous lands and traditions.
3. Reveal and acknowledge the context of historical accounts
Whiteness and anti-Blackness are embedded in US history and the dominant culture. They are operationalized in seemingly insignificant interactions ladened in bias and microaggressions, as well as systemic inequities, ignorance, and intolerance about the strengths of our diverse communities and cultures. As white advocates we have to call this out in the moment, this is a critical step towards anti-racism.
In a recent Portland Public Schools board meeting, for example, I witnessed education leaders disrupt this harmful paradigm. The Superintendent's leadership team started the annual budgeting discussion with a detailed, intentional presentation of the historical account of racism in the region. The team then transitioned to a discussion about why it is critical that fiscal decisions include maintenance of equity, an active choice not to divest our Black, Indigenous, and Latinx students.
4. Honor perspectives by centering on lived experiences and building trust
While white communities are increasingly aware of sociocultural and racial consciousness, what many refer to as being 'woke', allies aiming to advocate for Black lives may actually miss the mark. In other words, actions that are performative may lack the necessary teeth to change structural racism and the intergenerational impact from misguided public policies.
Oregon's model for building a diverse educator workforce through their Regional Educator Networks provides an example of working to change this. It applies an important step in understanding the local context by conducting empathy interviews and outreach. By centering on the lived experiences of our Black, Indigenous, and Latinx communities across the state, this relational work with individuals is grounding future policy reform in the lived experiences of our diverse communities, instead of centering on the ideas of white advocates and allies.
Embrace that the work will never be finished
This work is developmental and dynamic – this work doesn't end. It will continue to demand our time and effort long after our careers as educators have ended. That, in itself, is proof that we must undertake it. But don't despair. Every little bit helps.
For more, see:
---
Christine M. T. Pitts, Ph.D., is a Research and Evaluation Manager at Portland Public Schools and former Policy Advisor at NWEA. 
Stay in-the-know with innovations in learning by signing up for the weekly Smart Update.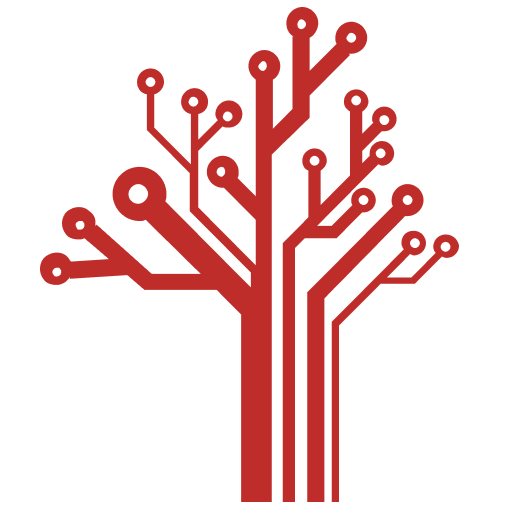 Getting Smart loves its varied and ranging staff of guest contributors. From edleaders, educators and students to business leaders, tech experts and researchers we are committed to finding diverse voices that highlight the cutting edge of learning.