Getting Clearer: Musings of an Urban Educator
By: Dese Zuberi
The injustice and oppression have always been woven throughout our systems, but are laid bare in painful ways during this Covid-19 crisis. The reasons for taking a liberatory approach in how we think about school are only heightened during the current challenges we face. This series from New Tech Network coaches will explore what that might mean for how we show up for one another. 
Let me begin with an acknowledgment that all isn't right with our world and especially in schooling. Therefore, it's our institutional responsibility to prepare learners for active engagement in authentic problem solving, so that we enable each other to identify/analyze our current, collective struggle and work within a locus of control to create solutions. 
Each week I meet new people, whether at the airport, networking events, or local business establishments. After some small talk, the inevitable question about my occupation will usually surface. When I inform people that I'm a school coach, the first response is usually, something like, "That's great, which sport?" When further conversation reveals that I'm an educational coach partnering with schools to help transform learning and teaching, the general response is, " I'm glad someone is doing that because our schools need a lot of help." followed by a personal story about the challenges of their K-12 experience, a declaration about how schools are more dysfunctional and dangerous or how teachers don't get the support that they deserve. I often leave the conversation wondering, " If so many people have negative perceptions about today's school experience, where's the massive, societal uproar for serious reform?" This question is especially important if many of us agree that schools are a microcosm of the inequities of our country. As an educational coach, I'm that change agent thinking through this to ensure more students experience better school outcomes. I am working to deepen my understanding of the role that many factors, including race and poverty, have on school achievement.
For the last seven years, I've been an educational coach. Throughout this time frame, a multitude of books, articles, and blogs have been written, studied, and researched focusing on strategies around instructional & leadership coaching. The common belief is that these coaching philosophies serve as an essential piece towards a system's improvement efforts. 
Based on my coaching interactions, I'd argue that being an educational coach is more about "The Art of Understanding School Inequity". More specifically, understanding each school's complex position in society and how that position affects any endeavor towards educating humans.
Some of this research has introduced the idea of utilizing various coachings lenses to gather data before developing action plans. The lens of systemic oppression seems most applicable to my coaching efforts with schools. When I view my work through the lens of systemic oppression, I'm better able to understand the conditions that schools find themselves navigating through. Once I acknowledge this challenge, I'm better able to assist others towards the improvement process.
According to the National Equity Project, an organization located in Oakland, California that works to improve educational outcomes for students and families who have been historically underserved by schools and districts, systemic oppression manifests on the individual, the interpersonal, the institutional, and the structural levels. I recognize that the interplay between all these levels are more likely to create inequitable school conditions than not. Since we can't work on all of the system parts at once, one institutional level( Community & Family Engagement) is for some schools, a mostly under-developed resource. Although I firmly believe that racism is a key driver to the problems in our educational system, I've come to a deeper understanding that school improvement is dependent on the ways learners develop the human relationships within the system. So, culture and relationship building/healing has become a key work component!  
The starting point of this work requires a high level of inquiry about how students, teachers, and leaders view themselves in our educational system. I'm discovering that building meaningful relationships, aimed at supporting others both emotionally and professionally, requires my own recognition about my specific role in this system. For example; many under-performing schools, in relation to state standards, live in panic mode and daily learning is driven by test scores and accountability pressures. This leaves me wondering; what about our system makes us believe test scores are the only valid accountability measure and what difference has standardized testing had on school outcomes for those further removed from equal resources. Consequently, I have to acknowledge and determine whether educators view me as another accountability measurement tool. 
Even though I know our school improvement work is bigger than their number on the school report card, I can't discount the current reality that the larger system isn't going to suddenly render test scores meaningless. So, I find myself really working to deepen my understanding about how race and poverty affects school achievement. As a result, I encourage schools to work relentlessly at establishing an empowering school culture because enriching the personal connections in their environment creates the deeper learning/connections necessary to raise achievement levels.
If we want to create stronger schools, we have to be honest about the role districts, businesses, educators, families, and community members have in perpetuating the same policies and structures that have created past failures. Since the school is an extension of its community; its members must value and engage at the highest level. Moreover, schools can't inspire others to get involved without a clear vision of what institutional collaboration is necessary to get there. Only then will true partnerships form to narrow these relational opportunity gaps and unapologetically work to include the voices of students, parents, and community members. 
When my coaching helps communities sharpen their lens of systemic oppression; the ability to listen, care, and protect each other as equals are the direct result. My professional wager is that this will actually be the catalyst to test scores and school improvement. 
For more, see:
---
Stay in-the-know with innovations in learning by signing up for the weekly Smart Update.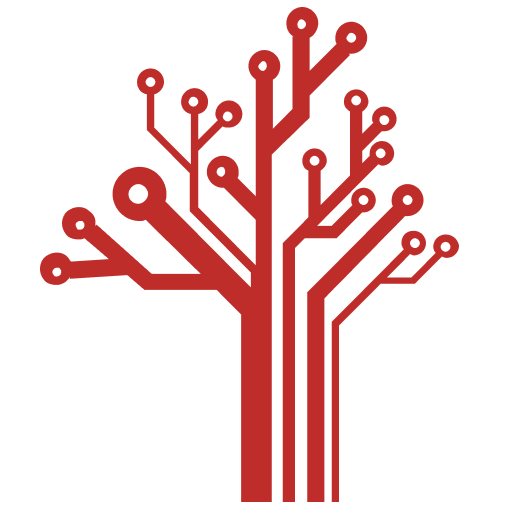 Getting Smart loves its varied and ranging staff of guest contributors. From edleaders, educators and students to business leaders, tech experts and researchers we are committed to finding diverse voices that highlight the cutting edge of learning.