The Kansas City Area Real World Learning Initiative and Recognizing the Need for Change
By: Dr. Bill Nicely
This past August, Kearney School District's 400+ employees made their way into the high school auditorium for the annual back-to-school convocation. As I thought about my role in this assembly, I gave serious consideration to the progress of our district, where we are now and where we are going. The superintendent's address must be relevant, so I typically wait until the right message speaks to me before composing a speech.
I and several other Kansas City area education and business leaders had been engaging with the Ewing Marion Kauffman Foundation around what has come to be known as the Real World Learning initiative. The concept was simple: high school students who engage in career-related experiences that are rich, meaningful and significant are more likely to find career success after high school graduation. Aligning the student experience to the talent needs of local business and industry adds even more value. The skills acquired by students as a result of these experiences very appropriately came to be known as Market Value Assets. Students who possess them have their portfolio loaded with skills that are not only universal in the workplace, they happen to be difficult to acquire in a traditional classroom setting. Local business and education collaborative KC Rising has already done the difficult work of compiling attributes employers desire in their workforce. These Common Sector Competencies became the building blocks for the Real World Learning initiative.
A district goal is for every student to graduate high school with a diploma and at least one Market Value Asset. This parallels the Kauffman Foundation goal of the same for the approximate 100,000 students across a six-county area that makes up Metropolitan Kansas City.  Personally, this initiative made sense to me because I have firsthand knowledge that validates the Real World Learning supposition. Many of our high school students have been immersed in Real World Learning experiences through participation in an internship based program known as Northland Center for Advanced Professional Studies. These students very clearly gain Market Value Asset skills. Our board of education is completely behind the concept as well. Given the opportunity to present at board meetings, students who have had real-world experiences amaze board members with their poise, confidence and speaking skills. These students better understand where they want to go, the pathway to get there and are more confident about the career-related skills they have acquired. Our challenge is to bring these rich, immersive, job-related experiences to scale so every student can reap their benefit. My immediate challenge was how to articulate this message in my convocation speech so as to clearly convey the need for a district-wide pivot in a new direction.
Just two weeks earlier, my wife Joan and I were preparing for a short camping trip in our travel trailer.  We love to get away for a few days whenever our schedule allows, taking our camper to one of the many beautiful Missouri Parks for a weekend of hiking, biking, fishing, and reading. These nature-filled trips recharge our souls and provide an opportunity for me to reconnect with Joan, who I seldom see during the workweek.
As a consummate student of organizational planning, I also enjoy spending time loading the camper in a specific order in which to create optimal efficiency. The last steps involved securing our bicycles on the rack at the back of our camper, then unplugging the camper's power supply cord from the garage outlet. Because the cord also extends from the camper at the back, I brilliantly wrapped it around the bicycles and rack ensuring their extra security, then we were on our way.
As we drove through the entrance of the park this specific day, road construction created a particularly bumpy ride. A half-mile inside the park Joan said to me, "Is that guy pointing at us?"  I told her I thought he was pointing at the campers on the other side of the road, but did check my mirrors to be sure nothing was awry. It wasn't very many more yards down the road when we passed a car waiting to turn. As soon as we passed by, that driver began honking his horn.  Joan thought we had better stop to investigate and I reluctantly agreed. Walking down toward the back of the camper, I spotted our calamity. The bicycle rack had failed as we drove over the bumpy road.  A good portion of it fell to the ground along with two perfectly good bicycles. But instead of just laying there in a heap to be later retrieved, they remained tethered to the camper by the power cord I had so expertly wrapped around them. Needless to say, dragging two bicycles more than 500 yards down a paved park road not only garnered the attention of many fellow campers, it did significant damage to both bikes and the power cord. Grumbling to myself, I threw the whole heap in the back of the truck and drove on. Later that evening, I texted a picture of the mangled mess to a fellow camper friend of mine. His response was instant, "Dude, what were you thinking? Why would you ever wrap the power cord around your bicycles?" I embarrassingly thought to myself, yes, why did I ever think this was a good idea?
As I descriptively told this story to district staff as part of my convocation speech, the message was clear. As we grow and learn, we all must realize past practices that may have once seemed so brilliant can turn out to be anything but. And sometimes, be it a pointing finger, honking horn, or just good data, the evidence is clear. Every once in a while, we have to say to ourselves, "Dude, what were you thinking?" then change our practice for the better. Giving every student a Real World Learning experience is that change. As for camping activities, I think we will stick to hiking for awhile.
For more, see:
---
Stay in-the-know with innovations in learning by signing up for the weekly Smart Update. This post includes mentions of a Getting Smart partner. For a full list of partners, affiliate organizations and all other disclosures, please see our Partner page.
Dr. Bill Nicely is the Superintendent of Kearney School District. You can follow Kearney SD on Twitter at @KearneyMOEdu.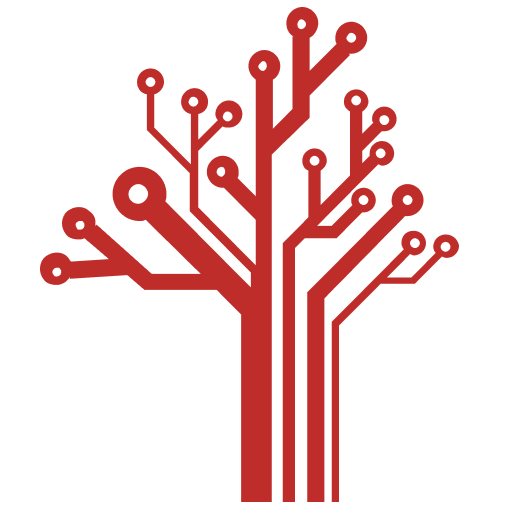 Getting Smart loves its varied and ranging staff of guest contributors. From edleaders, educators and students to business leaders, tech experts and researchers we are committed to finding diverse voices that highlight the cutting edge of learning.