Getting Clearer: A Contribution Solution
By: Joanne McEachen and Matthew Kane
Educational equity bears tremendous importance in traditional systems of learning. Everywhere, we dedicate significant time and resources, and in some cases even professional roles, to creating an equitable academic experience. Ideology cries out, "School should be fair!" and we reply confidently, "We'll make it happen."
But our efforts in this case only cover the truth: whatever we're doing, we're wasting our time.
That doesn't mean equity isn't important. Spanning societal contexts and borders, it's one of the greatest global problems of our day. If anything, equity demands more attention.
But why, given all of our effort, has equity proven so hard to achieve? We approach it with purpose and the best of intentions, and some students still are less likely to succeed.
It isn't your fault—and it isn't your students'. In the confines of traditional academic systems, equity is not only hard to achieve but by its very nature categorically impossible.
It's time to stop wasting our time. The solution takes us outside traditional confines, to the meaning of equity, the purpose of learning, and—in the end—for ourselves and our learners, to promising futures that are filled with possibility.
Low Yields and Playing Fields
When addressing inequity, common logic is this:
Education is a game.
All students have to play.
So, we should level the playing field.
In turn, schools' efforts are naturally focused on helping their students play the game better. We give students the same gear or equipment (e.g. 1:1 devices), we try to help them better understand the rules (e.g. teach to the test), and we give certain students extra coaching time as needed (e.g. tutoring, afterschool programs). Then we judge students on how well they play the game. And, ultimately, we fall short of the mark. Somehow, the logic is flawed.
When we really dig down to the root of inequity, the problem appears in a whole other light:
Education is a game.
All students have to play.
So, we should level the game.
Years of increasing inequity globally led us to believe—we're playing the game wrong. But, in reality, we're playing the wrong game.
So, what should we play?
The Name of the Game
Traditional academic systems measure traditional academic outcomes—the knowledge-based, show-me-on-a-bubble-test variety. Success in these systems, with little exception, comes down to what students know.
Luckily, we don't live in a traditional world. As humans, we succeed on the strength of who we are, what we know and can do, and our relationships with others. That's a much more complete—and more equitable—picture of success than our schools'.
The answer to increasing inequity globally is a focus on equitable academic outcomes—on lifelong, human, holistic outcomes that add real meaning to our lives and the world.
In an equitable system, four outcomes are the focus:
Self-Understanding
Knowledge
Competency
Connection
In our book, "Measuring Human Return: Understand and Assess What Really Matters for Deeper Learning," we note that no matter who we are or where we are, these outcomes lead to well-being, success and fulfillment because they help us contribute in meaningful ways.
Contribution links learning with lifelong success. When rightly understood as the purpose of schools, it opens the door for educational systems that focus on what really matters for students, and where contributive learning is the name of the game.
Learn and Return
The case for contribution gains additional weight in a world that observes constant threats to well-being. Where crises subtract from our lives and from others', what people need most is the power to add.
Right now, the value of school comes from what we "get out." But when schools are committed to contributive learning, the value instead becomes what we give back—the value we add for other people and the world.
In those kinds of schools, outcomes like creativity and connection are measured, equitable practice, drives belonging and well-being, and, in a word, contribution is king.
Don't try to level the playing field—change the game. Move away from traditional, inequitable learning to become a contributive school or school system committed to what matters most for your kids.
This blog is part of an ongoing Getting Smart series called Getting Clearer. The nature of this series and of our blog is to have a diverse set of voices and ideas to help us and our audience get clearer. Are there topics that you're interested in #GettingClearer about?  Email [email protected] with "Getting Clearer" in the subject line.  For more from the series, see:
For more, see:
---
Stay in-the-know with innovations in learning by signing up for the weekly Smart Update.
Joanne McEachen is the CEO and Founder of The Learner First (@thelearnerfirst), an education consultancy based in Seattle, Wash. She serves on the executive team of Karanga (@karangaglobal) and is also co-founder and Global Measurement Director of the New Pedagogies for Deep Learning (@NPDL). Follow her on Twitter @joannemceachen
Matthew Kane is Director of Research and Writing of The Learner First (@thelearnerfirst), an education consultancy based in Seattle, Washington, USA. He serves as senior project manager with the New Pedagogies for Deep Learning (@NPDL) global partnership.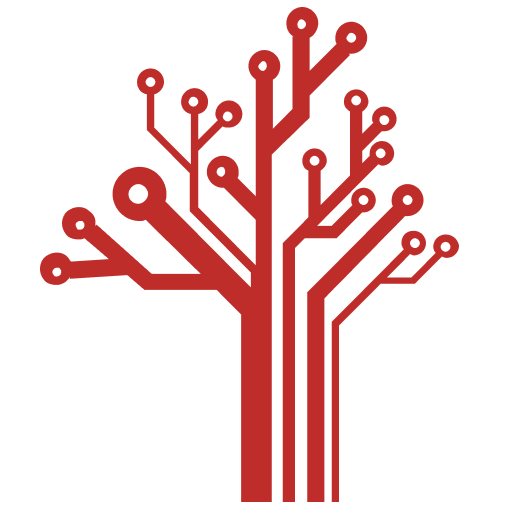 Getting Smart loves its varied and ranging staff of guest contributors. From edleaders, educators and students to business leaders, tech experts and researchers we are committed to finding diverse voices that highlight the cutting edge of learning.