3 Lessons Chipotle Can Teach EdTech
By Nathan Martin
People who make tools for education could learn about authentic, purposeful communication on "what works" from the people who make burritos.
If it hasn't yet arrived at a timeline near you (it will), the restaurant's latest ad, A Love Story builds on a simple formula developed for 2011's Cannes-winning Back to the Start–and executes it to perfection.
First the formula:
Borrow from the Pixar-playbook. Start simple and keep it human. Add a dark twist but don't forget to provide a hopeful resolution. This story features a boy, a girl and an out-of-control competition between juice stands.
Transform much-loved pop gold (like the Backstreet Boys hit Chipotle uses) into a summer anthem through the power of an "authentic voice." With this short, the cover is sung by Brittany Howard (Alabama Shakes) and Jim James (My Morning Jacket), and is produced by the omnipresent Blake Mills.
Don't preach. Use storytelling for the Up! generation to drive the message home. In this case, quality ingredients and sustainability help make us more human.
Chipotle uses this formula to sell more than burritos; they're selling an ethos and vision for business. For edtech companies, the lesson is not to immediately commission a three minute animation about research-backed learning tools, soundtracked by an acoustic cover of Spice Girl's hit Wannabe.
We are interested in helping students, not just selling products. So edtech companies need to find effective ways to communicate their own substantive vision in an effective and compelling way. To return to the grocery store analogy (an argument for labels in edtech), companies need to find a way to not only be honest and clear, but also memorable. Research married to storytelling–rigour and relevance.
To that end, here are three lessons edtech companies can learn from Chipotle:
1. Start Simple, Keep it Human and Root it in Research
Chipotle grabs your attention through the song and story. It engages first with the heart–not based on a rational appeal. I'd argue that the effectiveness of the campaign is that the narrative is rooted in something deeper. At a later point, as you move from the heart to evaluating the actual claims, there is a research and logic behind this approach–in this case food.
Education companies or advocates need to start with the heart and the human story. They should tell compelling stories about how their work impacts real lives. But, that story will only be remain compelling if it's rooted in something deeper than marketing claims. Education is too important to be treated like an infomercial for a miracle product. Product design, implementation support and teacher training all play a critical role in the success or failure of an education product. Human stories should reflect that complexity–like this explanation of Course Access in Louisiana
2. Sell Ideas Backed by Meaningful Action
For Chipotle, these ads are meant to link to its broader Food with Integrity work. Chipotle wants to deliver value to customers through purposeful growth. If customers can't see this ad is linked to a coherent and meaningful change in business, it won't stick.
For education companies, purpose should be integral to its success. At Pearson, efficacy is part of the DNA of our company. We think education should be increasingly driven by products and policies that can deliver a measurable impact for learners. "What works" is not just an idea–it's meant to inform everything we do.
We aren't alone in this. Ideas like efficacy and "what works" are to us what sustainable farming and quality ingredients are for Chipotle: a way to deliver shared value for businesses and consumers. We believe that, in the same way sustainable business practices drive better outcomes for businesses and customers, so efficacy and "what works" drive creation of better education systems for teachers and students.
3. "What Works" Starts with Making Sure Products "Work"
Finally, edtech companies shouldn't forget to take a larger lesson from Chipotle–the most progressive and conscious ad campaign will be unravelled by basic customer service. At Chipotle, this was food safety issues.
For countless edtech companies, it comes out in poor implementation. Education is complicated. The best of strategies and products can be undermined by technical faults, unexpected use cases or a lack of training support.
The key to drawing on these lessons from Chipotle is about finding better ways to connect the brain to the heart in communicating "what works."
Telling that story might look like convincing Willie Nelson to pick up Trigger for the cause of numbers and quasi-experimental studies. Or it it might look like doing the simple things better–taking the story of a student, a teacher and a classroom and showing (with rigour and transparency) how educational tools have been used to improve lives.
For more, see:
Nathan Martin is a senior researcher at Pearson. Follow him on Twitter: @nathanmart.
---
Stay in-the-know with all things EdTech and innovations in learning by signing up to receive the weekly Smart Update. This post includes mentions of a Getting Smart partner. For a full list of partners, affiliate organizations and all other disclosures, please see our Partner page.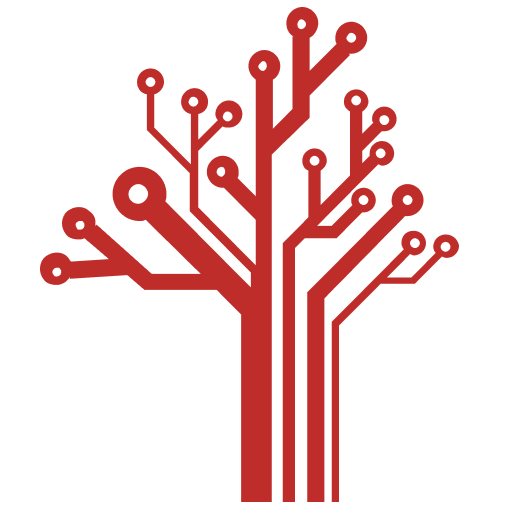 Getting Smart loves its varied and ranging staff of guest contributors. From edleaders, educators and students to business leaders, tech experts and researchers we are committed to finding diverse voices that highlight the cutting edge of learning.