Schools That Get Outside and Empathize
By: Andrew Marinopoulos
Albemarle County School leaders experienced a paradigm shift when the podcast series, Serial came out.
From just that one podcast, Ira Socol, Pam Moran and Chad Ratcliff describe their 'aha' moment—witnessing "numbers of people on Reddit and other social media platforms who were learning together about law and the judicial system, the science of cell phone transmissions, the history of colliding cultures and urban demographics." Twenty-first century students access and interpret knowledge through a multitude of sources in and out of school.
They thought: What is the utility of our schools if it is no longer about transmitting knowledge? Their school system's mission is changing.
During a recent interview with Tom Vander Ark, we talked about fresh school missions. "Some schools focus on pedagogical frames (like design thinking) or underserved groups (like over-aged, under-credited students). Some focus on bargains (like early college or P-tech), or attractive job clusters (like robotics or biotech). The point is that all good schools stake a claim. They stand for something, pick a lane and go hard. They don't accept what they inherited as a given."
My brother and I had the opportunity to tour Brooklyn High School of the Arts (BHSA). BHSA has a fresh school mission. It replaced the troubled Sarah J. Hale High School in 2000. At that time, a lot of voices were against having another arts school. The Hale kids weren't all guaranteed a place, while NYC had a lot of stellar art schools.
We saw a beautiful school turnaround story. It went from being a building riddled with violence a few years ago to a vibrant tapestry of student self-expression and experiential learning.
Why was Brooklyn High School of the Arts a success and how did a fresh mission contribute? Who knew Brooklyn needed another arts school? How do you uncover the best school mission for your school?
There Are No Facts Inside Your Building
As change accelerates, schools need to frequently engage their communities. That's how you find your fresh mission.
What happens if you don't get out of the building? As the community changes and people's needs shift, a void appears between the school and its constituents. When we don't offer value in the eyes of our customers, we unintentionally turn them off.
Visiting a troubled school district in a rural Texas town, we heard from frustrated families. Parents were telling students "don't listen to those teachers". Attendance was low. Grades were plummeting. The principal hovered at the front desk each Saturday, texting parents to bring in students for remediation classes.
We had a very different feeling at Brooklyn High School of the Arts. Students and teachers vibed. They were on the same page. It felt like the IDEO cafeteria redesign in the San Francisco Unified School District. IDEO asked students and families what they needed. Students responded with awe: "I just can't believe you would do this for us."
The secret ingredient is talking to your customers. This is called, "customer development". It is the opposite of the "if we build it, they will come" mindset. Instead, don't build it; reach out to your community and design it together. Steve Blank, who writes extensively on the topic, says "There Are No Facts Inside Your Building, So Get Outside".
Spokane Public Schools did just that. They conducted forums and meetups, drawing diagrams with post-it notes to collect "customer feedback" before redesigning their schools. A flurry of energy was unleashed. Businesses saw their needs answered and committed funding or mentoring and parents moved from demanding outcomes to supporting the journey.
So then, how do you talk to your community members?
Beware of the Yellow Walkman
When Sony organized a forum for the new Walkman launch, participants praised the yellow version but picked up only black samples on the way out. Why the fib? Friends don't want to let you down. The good news is that there are proven techniques to get objective feedback.
Reschool, a non-profit, partnered with hundreds of parents, youth, educators and community partners. What did they find? Everyone struggles to empathize with students' lives. So, we propose the wrong solutions at first. "Make them work harder", or, "Give them more homework."
We need to cultivate empathy before proposing solutions. The place to start is using discussion catalysts (Suzie Boss):
Screening of a thoughtful school change movie

eg. Most Likely To Succeed

.
Sharing of thoughtful YouTube videos

eg. Ted Dintersmith's

Innovation Playlist.
Conducting brief presentations at school events with thought-provoking questions, eg.

What are grades for?

Organizing student-led conferences
Hosting a book club using books about school change
Shadowing students for a day
Planning school visits
Getting community members into a reflective, open-minded mood might take some time. Keep at it. When you start using discussion catalysts, the buzz will get louder. As soon as you have parents, students, or community leaders reaching out to you to discuss an idea, you know that it's time—time to start collecting data in a way that avoids the yellow walkman effect.
Clashing opinions will arise in any visioning exercise, but they will make you stronger. It is a matter of designing the culture of the exercise with empathy and design-thinking. Following a proven method helps.
A methodology used by over 800 schools is the Portrait of a graduate. It provides a structured path by which you:
Invite diverse community members, from parents to experts, businesses and nonprofit organizations to a forum.
Together, align your understanding of what the future (of your community) will look like.
Then create a portrait of a graduate.
The visual aspect of the work aligns the community and makes it stick.
| | |
| --- | --- |
| Portraitofagraduate.org | |
A similar process used in the IDEO example above is Human-Centered Design. In my interview with Joe Erpelding, Principal at Design39Campus, he explained that they are currently holding multiple HCD community workshops in advance of designing a new high school.
The Jobs To Be Done framework is another method increasingly being used in schools. Instead of thinking of schools as providing education, JTBD thinks of students "hiring" a school for a job. Christensen Institute writes that schools have "complex jobs to do, including delivering content and skills, providing socio-emotional support, assessing student learning, grading tests and papers and supervising dozens of students five days a week." You can unbundle these jobs and design the best solution for each.
The common thread among these approaches are: getting outside, engaging your community, and empathizing with their needs to codesign your school's mission.
If engagement is down, if parents and community members are indifferent or frustrated, it's time for a reset. Don't let a gaping void get wider. Before making your own assumptions of what the community needs, get outside, cultivate empathy, trigger discussions, interview stakeholders and you will be surprised by the support you get to refresh your school's mission.
For more, see:
Andrew Marinopoulos is a Co-Founder at Enrollhand where he helps schools grow through enrollment, grant seeking, community engagement and teacher recruitment.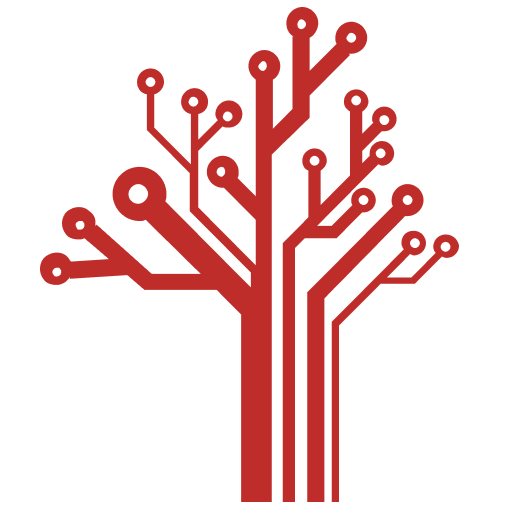 Getting Smart loves its varied and ranging staff of guest contributors. From edleaders, educators and students to business leaders, tech experts and researchers we are committed to finding diverse voices that highlight the cutting edge of learning.