How to Keep EdTech Tools From Gathering Dust
By Molly Cronin
In 2017, anyone in the K-12 landscape knows there is no shortage of EdTech tools for educators. From tools that streamline communication with parents, to apps that teach students to code, the possibilities for incorporating technology in the classroom are endless. But the numbers of hours in the day are not, nor is the capacity for educators, schools and districts to juggle successful implementations of the EdTech tools they choose.
A 2015 study found that 65% of student licenses for education technology products go unused, and you don't have to look far to find examples of technology implementation disasters. EdTech purchases going to waste is often the result of multiple factors, and the consequences impact all stakeholders: school systems that waste precious budgets, EdTech companies that rely on successful implementation and renewals to meet their bottom lines, and, most importantly, students who miss out on the chance for learning experiences enhanced through technology.
It turns out, it takes a village to successfully implement EdTech. There are important steps that administrators, companies and educators can take to ensure that classroom technology doesn't sit on the virtual shelf after it's purchased. We spoke to educators across the country to compile top recommendations for getting the most out of school technology purchases.
Tips for Administrators
Engage school staff in EdTech decision-making:
It's difficult for classroom teachers to be invested in the success of products and resources that they had no hand in selecting. Ensuring that teachers are on board with EdTech purchases before they're made is essential.
"EdTech tools need to be introduced to the staff prior to buying to see if the tool is useful for the student population and to allow the staff to experiment with how to implement the tool," said Ruth Lyons, Gifted and Talented Coordinator in RSU 22 in Maine.
Administrators can require a successful free pilot of a product as a required first step before any EdTech purchase. Initiating discussion and feedback and building in short training sessions at staff meetings can help determine if teachers are bought in before the PO is sent.
Create an environment that supports EdTech success:
Administrators can create environments where teachers feel comfortable using and learning new technology by expecting successful implementations to be a process and providing teachers with ongoing support.
"My principal is a huge believer in EdTech and wants her teachers to use it everyday," said Arinn Wardell, a special education teacher in Beaufort County, South Carolina. "I think when the school believes in programs, it is easier for teachers to use EdTech."
That support can take different forms, from structured PD programming to enthusiasm and recognition.
Los Fresnos CISD is promoting usage of our company's tools in their middle schools through a campaign for teachers to post images and videos on social media with a hashtag. A winner each week is rewarded with a long lunch period, during which an admin covers their classroom. By gamifying the experience, administrators have made learning a new EdTech tool fun and rewarding for educators.
Tips for EdTech Companies
Educator-friendly is everything:
If technology is hard to use, teachers aren't going to use it. "If my teachers or students can't make it work or don't see the point, the EdTech will be underutilized," says Corrine Spellane, Middle School ELAR Strategist in Los Fresnos CISD, Texas.
No surprise there. But there are several ways to make sure your product is user-friendly for educators. Companies should prioritize building a platform that is easy to navigate with content that is quick to search and find. It's also important to build with teachers' demands and priorities in mind. Teachers using EdTech are innovative, but they don't have time to reinvent the wheel.
"EdTech tools are easier to incorporate when we can see right away how they fit in with our curriculum or standards. If a tool is organized to fit with my curriculum, I am much more likely to incorporate it into my teaching," said Stephanie Cullaj, an elementary educator in District 15 in New York City.
Be a partner in the training process:
Teachers we spoke to repeatedly cited a lack of training as a pitfall of EdTech implementation. While administrators can help by allocating time and resources to training, EdTech companies should be a partner in providing professional development. Even something as simple as a webinar can go a long way.
Tips for Teachers
Share what's working with your peers:
The best way for educators to learn about new education technology tools and how to use them is, in many cases, by connecting with one another. Technology teacher and blogger Vicki Davis has said that educators have a professional responsibility to share things they love. The teachers we spoke with agreed.
"Our success incorporating EdTech regularly has come when teachers in the school are passionate about using it. The snowball effect is truly powerful since you often sit and talk informally with your colleagues. Hearing tidbits from them about what they are doing in the classroom with these tools reminds you to use them in your classroom as well," said Cullaj.
Whether it's presenting at an EdCamp, joining a Twitter chat, or just having a lunch discussion in the Teacher's Lounge, spread the word about the EdTech you're using with success—it makes a difference.
Invite students to become EdTech experts:
As digital natives, students are often ready to hit the ground running with EdTech tools. Instead of holding off student rollout until you're completely up to speed with a new tool, try engaging your students to play a role in the classroom's EdTech use. It's a win for all parties.
"The biggest thing with EdTech is not being afraid to let your students play with it," says Michelle White, elementary teacher in Madison County, Alabama. "I've found that if I just share what it is and give it to the students, they quickly learn more than I could learn alone. Then I tell the students that they are the experts. I love when my students help each other and share how to do new things with tech."
With the combined energies of administrators, teachers and companies, the hurdles of EdTech implementation are not insurmountable.
For more on EdTech implementation, see:
Molly Cronin is the Community & Partnerships Manager of Flocabulary, an instructional program that uses educational hip-hop music to engage students and increase academic achievement across the curriculum.
---
Stay in-the-know with all things EdTech and innovations in learning by signing up to receive the weekly Smart Update.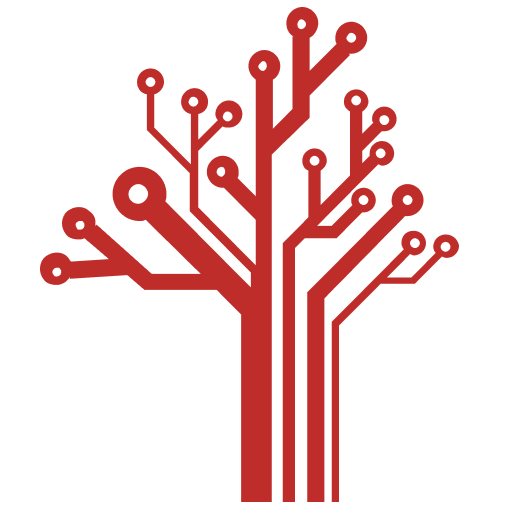 Getting Smart loves its varied and ranging staff of guest contributors. From edleaders, educators and students to business leaders, tech experts and researchers we are committed to finding diverse voices that highlight the cutting edge of learning.