Horizontal Professional Development: Teachers Teaching Teachers to Develop 21st Century Competencies
Linda Hippert
Students will need digital literacy skills to succeed in the 21st century economy. Though teachers are going all out to equip kids with those crucial abilities, the learning curve is enormous and constantly changing. Educators across the nation are clamoring to know more—and in a more flexible and personalized way. Yet the traditional forms of professional development are often lacking. So do we need to change the way we do PD?
Pittsburgh has been experimenting with just that question. Rather than a top-down approach to professional development, where an expert lectures and teachers rack up PD credits, teachers in Pittsburgh are turning to one another. Educators in the region are moving away from "sage on the stage" models of professional learning and instead adopting approaches that tap into the expertise and passion of individual teachers, administrators, and students.
The shift has not happened organically. It has taken organizing and leadership. We've been lucky to have visionary leaders in the region who have created a vibrant network of technologists, researchers, teachers, and leaders in the area's cultural institutions who can share their insights and latest advances in technology and learning. The Remake Learning Network brings together people who are passionate that kids stay connected to their schools and learn in-demand skills, and that means integrating technology into the classroom in smart ways.
It's not enough for educators to learn how to use an iPad to track a child's progress in class. They must learn how to use digital tools to transform pedagogy. Technology  without vision is just change for change's sake.
In the Pittsburgh region, we're creating opportunities for teachers to do what they know is best for their students without dictating how they do it. Instead, we're encouraging them to experiment and then share their best strategies.
We have moved so far beyond the old model of professional development that the new approach is invigorating all of us and creating a new platform for learning. Collaboration is at the highest level I've seen in 37 years.
Here are a few examples of how we're remaking professional development:
Exemplar school districts are creating their own PD programs, forming inter-district professional partnerships. Elizabeth Forward School District, for example, has been helping Wilkinsburg School District for the last six months on an iPad initiative and creating personalized learning pathways for students.  Wilkinsburg teachers have visited Elizabeth Forward several times, and they continue to meet and share resources.
Elizabeth Forward has also helped Bethlehem-Center School District, a rural school district about 35 miles south of Pittsburgh. The superintendent, Bart Rocco, helped the district secure a $115,000 grant through the Benedum Foundation to create a STEAM room and convert a traditional library into a digital playground for project-based learning. Teachers and administrators have visited Elizabeth Forward several times to get a better understanding of how to reinvent education.
TransformED, which is housed in Allegheny Intermediate Unit's Center for Creativity, is another great resource. Since 2013, the space has served as a "digital playground" for educators. Packed with technology like 3D printers, squishy circuits, and green screens, the space allows teachers to tinker with new tools and learn how other educators are using technology. For example, the Institute of Play has spent summers at TransformED helping teachers learn to use gaming in their classrooms.
Below are a few more examples of how TransformED is reimagining PD:
During "Appy Hours," teachers share their best recommendations for apps with fellow educators and demonstrate how they use them in classrooms.
ABC CREATE, short for Allegheny-Kiski Best Practices Collaborative CREATE Lab Satellite Network Hub, is a satellite hub for Carnegie Mellon's CREATE Lab. Composed of six schools and five educational organizations, the network lets educators across the Alle-Kiski Valley share best practices and advice for using creative technology.
Shaler Area Elementary Schools partnered with Dream Flight Adventure, an education technology firm, to create an interactive learning environment that takes kids on virtual trips back in time, through space or under the sea. The school is now sharing this content, modules, and PD with others, including Penn Hills
At Hummingbird sessions, roboticists and educators train others on how to use the small robotics kits in class.
During last year's Connected Educator Month, a Virtual Bus Tour made "stops" at innovative districts and highlighted how students were preparing for success in college, careers, and citizenship.
It is exciting to see that every school district in the county is doing something. Clearly, we have changed the culture around PD. Teachers want to do this now. It is truly exciting to be in a region where everyone is talking the same language and sharing the possibilities that technology can bring to the classroom.
Linda Hippert is the Executive Director of the Allegheny Intermediate Unit and member of the Remake Learning Council, a group of local executives advancing learning innovation throughout the region.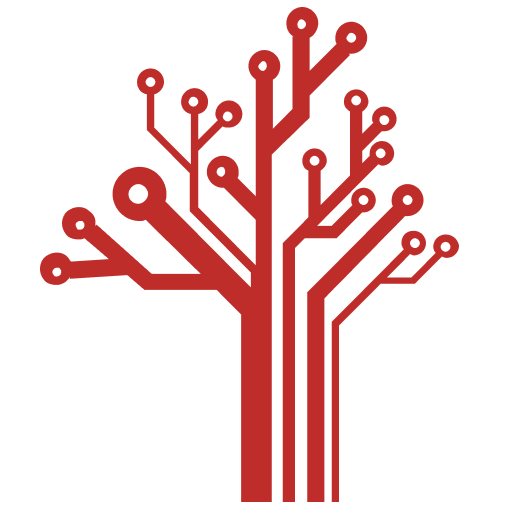 Getting Smart loves its varied and ranging staff of guest contributors. From edleaders, educators and students to business leaders, tech experts and researchers we are committed to finding diverse voices that highlight the cutting edge of learning.