Project-Based Pittsburgh: Thinking Beyond Schools to Remake Learning
By Gregg Behr
From our beginnings as a steel town, when we built bridges and skyscrapers, to the time of Mr. Rogers, who taught us to make-believe with egg cartons and popsicle sticks, Pittsburgh's legacy is one of imaginative projects. We know as well as anyone their power to transform—witness, for example, the self-driving cars that pass outside my office window.
But we also know that without a deliberate focus on equity, a project-based economy can leave large groups behind. Those self-driving cars out there? Take them 10 minutes in any direction and you'll see several struggling neighborhoods.
As the economy changes both here and elsewhere, it's more important than ever that tomorrow's adults be equipped to change with it. The Pittsburgh region has remade itself as a hub for research and technology, bringing the essentiality of 21st-century skills into sharp relief: Where students once looked to steel mills for purpose and employment, they now look to hospitals, universities and software firms. Tomorrow, they'll look to places we can't yet imagine. And while we can't predict the future, we can—and must—give students the tools they'll need to move from project to project, from job to job, and from team to team. This is especially true if we're to confront our country's widening inequality—in-demand skills such as creativity, problem-solving and the ability to communicate and collaborate cannot be reserved for a privileged few. As educators, advocates and funders, we must think beyond our bubbles to prepare all children for a project-based future.
In Pittsburgh, we're fortunate to have several leaders doing just that. One of them, Dr. Lisa Abel Palmieri, recently penned a blog about their characteristics: they're learners, connectors, navigators and designers who relentlessly pursue equity in their work. I'm proud to count Dr. Palmieri and several of her peers as members of the Remake Learning Network, a coalition of some 250 schools, libraries, universities, startups, museums, and others that have worked for more than a decade to advance innovative teaching and learning in the region. Increasingly, this means creating project-based and other hands-on, real-world learning opportunities, marking a major departure from the listen-and-take-notes style of learning upon which schools have long relied.
Change is never easy, of course—and drastic change can sometimes seem impossible. Yet drastic change is exactly what we need in order to remake education. Recognizing this, a growing number of school and system leaders are sharing their knowledge and expertise with each other, their staffs and neighboring educators. Working with organizations like the Buck Institute for Education and through networks such as Remake Learning, New Tech Network and the League of Innovative Schools—which connects the nation's most forward-thinking superintendents—leaders are championing project-based learning beyond their own constituencies, sharing resources across districts to ensure more equitable access to innovations in teaching and learning.
In the Fox Chapel School District, for example, students are building a mobile fabrication lab complete with 3D printers, vinyl cutters, computers and more. The lab will support project-based learning in Fox Chapel's own schools and in neighboring schools and districts. "We are better together," says Superintendent Gene Freeman, who represents the district in the League of Innovative Schools.
Then there's the CMU LearnLab at Montour. Developed as a partnership between Carnegie Mellon University and the Montour School District, the LearnLab convenes classroom teachers and university researchers to help introduce evidence-based EdTech projects into classrooms. Sometimes the payoff is huge, Director of Innovation Justin Aglio says, citing a fractions project that helped fifth graders increase their "conceptual knowledge" scores—i.e., their ability to identify other students' errors—from 30 percent to 98 percent. Recently, the LearnLab expanded to two neighboring school districts and hired a full-time research fellow. "We wanted teachers in lower-income districts to have the same opportunity [to work with researchers]," Aglio says. "And now that we have multiple sites and a research fellow, we'll be able to collect data from across districts to help educators give each other feedback and compare what's working."
It's an exciting time for project-based learning in Pittsburgh, and this summer, we invite you to see it for yourself. Pittsburgh-area schools and districts are hosting several creative events, many of which are free or nearly free. They're open to any and all educators, regardless of rank or region. So whether you're a classroom teacher or a superintendent, we hope you'll join us to meet experienced educators, immerse yourself in new and exciting projects, and see how western Pennsylvania is remaking learning for each and every student.
Remake Learning Days
May 15-26, 2017
This May, Pittsburgh's schools, museums and learning spaces will join forces to host the world's largest learning expo—the educational equivalent of a world's fair. With nearly 350 events over 12 days expected to draw at least 30,000 attendees, Remake Learning Days will showcase the field's newest, most experimental technology, innovations and projects. Last year's inaugural fair drew tens of thousands of people, representing a seismic shift in our thinking about how best to teach children and prepare them for tomorrow's workforce. This year's fair is set to expand even further, with different "theme days" focused on everything from outdoor learning to maker learning and the arts.
The STEAM Innovation Summer Institute at South Fayette
June 12-15 and June 19-22, 2017
What began as a grassroots idea to spark innovation in the South Fayette School District has, over the course of five years, become a main driver of cutting-edge learning in the Pittsburgh region. "In the beginning, we basically had teachers saying to each other, 'If you can teach one thing, then I'll teach this other thing,'" says Aileen Owens, South Fayette's director of technology and innovation. As the district developed a model for teaching computational thinking, it began sharing knowledge with its regional counterparts. The eventual result was South Fayette's STEAM Innovation Summer Institute, an immersive conference in which teachers learn computer programming, 3D modeling, robotics, game design, multimedia and more. Participants develop lesson plans and projects to implement in their home districts, creating what Owens calls "a springboard to a greater vision": one in which the region's teachers and students are high-tech makers and problem-solvers.
Elizabeth Forward's Pittsburgh FAB Institute/Pittsburgh FAB Network
June 19-22, 2017
Elizabeth Forward's free summer conference, dubbed the Pittsburgh FAB Institute, is popular with educators—sometimes too popular. "People don't want to leave," jokes Dr. Todd Keruskin, the district's assistant superintendent. "We're kicking them out of our FABLab at midnight. When you have to do that, you know you're on to something."
Open to all educators regardless of experience level or district, the four-day Institute teaches computer-aided design, laser cutting, electronics production, programming, 3D printing and more to elementary, middle and high school teachers from across North America. Throughout the Institute, participants work together on interdisciplinary projects that incorporate art, science, technology and more. "It breaks down barriers when everybody's making something and everybody's making mistakes," Keruskin says. "The more advanced teachers start helping the others with tweaks or design changes, and suddenly they invent a whole new project."
To sustain and deepen these connections, Elizabeth Forward launched the Pittsburgh FAB Network—a continuation of the Institute that hosts regional meetings twice a year. "We didn't want to offer 'one-and-done' PD and tell people 'Thanks for coming, good luck,'" Keruskin says. "So we started offering Network meetings in the fall and spring. It allows everyone to get back together, sharpen their skills, share what they're doing with one another, and learn something new."
Studio A in Avonworth School District: Arts, Human-Centered Design, and Project Based Learning
July 13-15, 2017
The Avonworth School District is gearing up to host the second iteration of "Studio A: Designing Creative K-12 Project-Based Learning," a three-day immersive conference designed as a series of hands-on sessions in which educators create project-based learning experiences steeped in human-centered design and the arts.
"We've been focused on project-based learning for several years," says Dr. Ken Lockette, Avonworth's assistant superintendent. Having found it to be an effective method of engaging students in deeper, more meaningful ways, the district developed Studio A in order to share its expertise with others in the region. Last year, the conference drew 80 educators from 20 different institutions, including schools, the YMCA and the Carnegie Science Center. Participants worked with teaching artists and designers to develop their own interdisciplinary projects to take back to their classrooms. Afterward, they shared ideas and asked each other questions throughout the year via a Twitter hashtag and discussions on Google Hangout.
The resulting community, Lockette says, has created somewhat of a challenge for this year's conference: "A lot of the original people now want to come back, so we need to differentiate it this time around for the beginners and the novices. Of course, that's a great problem to have."
For more on how to prepare for a Project-Based World, see:
Gregg Behr is co-chair of Remake Learning and executive director of The Grable Foundation. Follow him on Twitter: @GreggBehr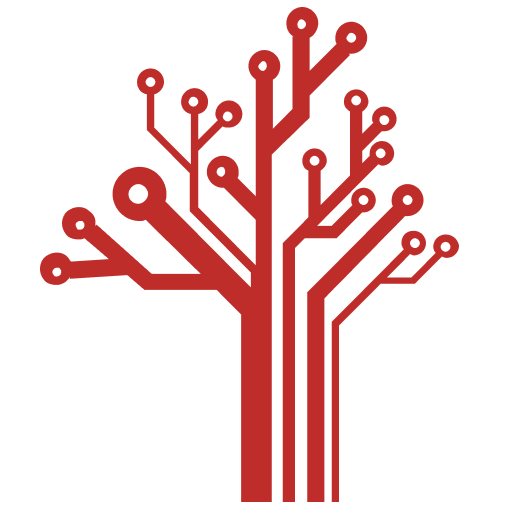 Getting Smart loves its varied and ranging staff of guest contributors. From edleaders, educators and students to business leaders, tech experts and researchers we are committed to finding diverse voices that highlight the cutting edge of learning.