The Pittsburgh Personalized Learning Network: Helping Set the Course for Regional Change
By Janeen Peretin, Shaun Tomaszewski, Todd Keruskin and Chris Sweeney
Southwestern Pennsylvania has quietly emerged as an innovative hub within the field of education. From the nationally recognized Remake Learning Network, to the leading edge of learning science research at Carnegie Mellon University and the University of Pittsburgh, community leaders and educators have access to resources to help with the creative brainstorming necessary to tackle persistent and emerging educational challenges. It is also remarkable that six school districts in this region (Avonworth, Baldwin-Whitehall, Elizabeth Forward, Fox Chapel, Montour, and South Fayette) are members of the prestigious Digital Promise League of Innovative Schools representing 93 forward-thinking school districts from across the United States.
While schools are exploring new instructional approaches, personalized learning is gaining traction as an integral component to the broader transformational movement. Recent research conducted by Dr. John F. Pane, Distinguished Chair in Education Innovation and a senior scientist at the RAND Corporation, and his team is encouraging; however, implementation strategies appear to significantly affect the impact on student achievement. It is also evident that there is no simple way to define or implement personalized learning for schools.
Dr. Tom Ralston, Superintendent of the Avonworth School District notes that, "The more we stay away from jargon, the more easily we're understood. Jargon can make it less real – making it look like we're doing something for attention, rather than to improve student learning."  The call to avoid jargon and adopt some sort of common working framework is echoed by Dr. Robert Scherrer, Superintendent of the North Allegheny School District, "I think that common constructs like the Digital Convergence model could give us a common language across the region. The framework provides a blueprint and creates a conversation about why we're doing this and how it changes the curriculum that we're delivering. It has enough flexibility to allow folks to see that, if this is something we want to explore, here are the steps involved."
With these challenges in mind, a group of districts in southwestern Pennsylvania organically combined their individual efforts to form what is now known as the Pittsburgh Personalized Learning Network. Born out of an informal gathering hosted by Elizabeth Forward School District in March 2017, districts leaders shared their stories and described their efforts and vision for personalized learning. A common theme recognized by Jim Shelton, the President of the Chan Zuckerberg Initiative, who was also in attendance, was the collaborative spirit of the participants to share and learn from one another instead of competing and operating in silos. Mr. Shelton was so impressed that he offered a $25,000 grant to support the formation of the network, which includes the following districts:
Baldwin-Whitehall School District
Burrell School District
Butler School District
Chartiers Valley School District
Deer Lakes School District
Elizabeth Forward School District
Fort Cherry School District
Fox Chapel School District
Frazier School District
Hempfield School District
Montour School District
New Castle Area School District
North Allegheny School District
Northgate School District
South Fayette School District
Steel Valley School District
Equally impressed was Gregg Behr, Executive Director of The Grable Foundation and a strong advocate for children in the Southwestern Pennsylvania region, who also agreed to provide a matching grant from The Grable Foundation. "We're grateful for the opportunity to support this enterprising group of administrators from 17 disparate districts commonly wrestling with what it means to personalize learning for every one of their students," said Behr. He went on to suggest that "The PPL Network adds dynamically to the dozens of mini-networks operating under the broader umbrella of Remake Learning — a network of nearly 500 schools and organizations that have embraced the future of learning and such modern learning frameworks as STEM, STEAM, maker, play, and technology-enhanced learning preK-12 in and out of school."
According to Dr. Todd Keruskin, Assistant Superintendent of Elizabeth Forward School District and one of the founders of the group, "Creating the Pittsburgh Personalized Learning Network was really a grassroots effort in bringing administrators together in the Pittsburgh area to learn more about customized learning, individualized learning, project-based learning, current research on personalized learning, and share best practices between 17 school districts affecting 55,000 students."  The primary goal of the network is to facilitate a dialogue on personalized learning initiatives where network members can discuss their projects and collectively accelerate their programs by sharing successes, obstacles, and lessons learned.
Initial network meetings have been focused on learning more about personalized learning and speaking a common language. In June 2017,  Dr. Shawn K. Smith from Modern Teacher presented excerpts from his book, The New Agenda: Achieving Personalized Learning Through Digital Convergence to network representatives. The group then visited the Pittsburgh office of the RAND Corporation in October 2017 to learn more about their research. Dr. Pane, Distinguished Chair in Education Innovation from the RAND Corporation reviewed his team's research, "Informing Progress: Insights on Personalized Learning Implementation and Effects." Later that month, members of the network also attended the EdSurge Fusion Conference and received strong validation that the region is at the forefront of this movement.
Moving forward, the network will host events to share ideas and updates and all members have agreed to host site visits to highlight and demonstrate their personalized learning strategies. As initiatives across the region progress, the network plans to develop a set of metrics/outcomes that will be used to evaluate the impact of the learning strategies.
A number of districts, including the Avonworth School District, are forging ahead and they are implementing researched based strategies. As Dr. Ralston explained, "Years ago, one of my colleagues and I were talking about personalizing learning for kids. He had this idea to come up with an IEP for every kid. I was reflecting on that recently, and how ahead of his time he was – now we can use technology as a tool to support assessment and student learning.  I think that there's a connectedness between this and the work we've been doing over the past decade or so around differentiation," Dr. Ralston added. "We need to get to a place where faculty see assessment as an iterative way to reach mastery. We need to think differently about teaching and learning."
The region is also home to a unique, foundation-funded collaboration between educators and technologists called the Targeted Learning Moments initiative (TLM). A group of organizations including OnHand Schools, Elizabeth Forward School District, South Fayette School District, the Allegheny Intermediate Unit, and Intermediate Unit 1 led a team that included participants from over twenty school districts to create a formative assessment tool called Kandoolu. Kandoolu provides standards-aligned questions to simplify the creation of easy to administer check-for-understanding quizzes. It allows teachers to view students' progress in real-time so they can tackle common misconceptions or organize students in small groups for further differentiation. Based on each student's performance, Kandoolu assigns personalized practice activities to reinforce key concepts for struggling students and enrichment resources to challenge high performing students. The creation of this platform, from conception to implementation, serves as an example of a success story that resulted in a tool that is now used by teachers to more readily personalize learning for their students.
According to Dr. Scherrer, "In Allegheny County, we're trying to develop comradery. This is a direct offshoot of the personalized learning network.  Regionally, I think that there's a lot more collegiality amongst districts in the region.  The personalized learning network is disrupting school in Western Pennsylvania- a really traditional area.  We feel like we're not going down this road toward educational disruption alone- we have a diversity of schools and districts doing this work together- making learning better for kids."
While the group is in the early stages of what will prove to be an exciting and ongoing journey, it is clear that all participants share high aspirations for the potential benefits to students in the region.  As Dr. Ralson suggests, "I do come back to the fact that we are doing what a lot of other people are just talking about.  When others from around the country visit our schools, they're impressed by the community of learners within our region and how connected we all are.  This accelerates and amplifies what we're all doing- there's a really healthy environment where everyone works together, shares best practices, and lifts each other up."
For more on Pittsburgh, see:
Dr. Todd Keruskin is Assistant Superintendent, Elizabeth Forward PA School District
Dr. Janeen Peretin is Director of Information and Instructional Technology, Baldwin-Whitehall PA School District
Shaun Tomaszewski is Director of Curriculum and Assessment, Northgate PA School District
Chris Sweeney is Education Innovation Consultant/Director, Pittsburgh Personalized Learning Network (#PLPGH)
---
Stay in-the-know with all things EdTech and innovations in learning by signing up to receive our weekly newsletter, Smart Update.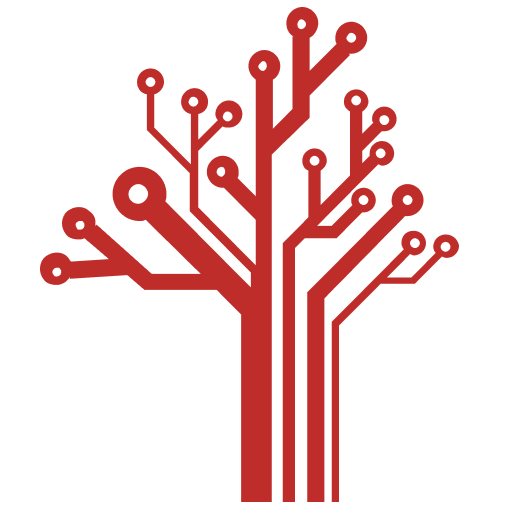 Getting Smart loves its varied and ranging staff of guest contributors. From edleaders, educators and students to business leaders, tech experts and researchers we are committed to finding diverse voices that highlight the cutting edge of learning.