Green School Infuses Nature-Based Learning For Sustainable Education
After years of homeschooling, John and Cynthia Hardy wanted their daughters to attend a school in which they believed. After reading Alan Wagstaff's Three Springs and watching Al Gore's Inconvenient Truth, they were compelled to take action and opened up their first holistic and private learning community focused on sustainability in Bali in 2008. Aptly called Green School, they have also opened up in New Zealand last February and are opening up in South Africa this month. Additionally, they have a future site opening in Tulum, according to Chris Edwards, Head of Curriculum at Green School International.
However, according to Edwards, their original mission remains the same. He describes Green School as a firmly purpose-driven and globally influenced school that welcomes families from every corner of the world who want to embrace a new way of life that is more in harmony with nature.
"Our parents and communities want to inspire a lifelong love of learning in their children and understand that while their own schooling may have helped them succeed in today's world, that their children will need a different approach in order to succeed in the world of tomorrow," said Edwards.
Although each campus is unique in many ways, Edwards said that each values the concept of 'local to global' as part of a larger mission. This focuses on developing a new, innovative learning model that relates to the ever-changing real world.
"This is challenging," said Edwards. "It takes unusual levels of commitment, ingenuity, and ability to work outside of the established norms and protocols of public institutions."
According to Edwards, the way they empower learners to take on the challenges of today's world is not by overwhelming them with the daunting realities of global climate change all at once. Instead, Edwards said that Green School demonstrates to learners small examples of how things can improve in their own sphere of influence and then empowering them to take solution-oriented action.
"Local to global also means really plugging into and understanding the local culture and community of which you are a part," said Edwards. "Each Green School campus pays homage to its local heritage – teaching the traditions and celebrating the festivals of the local Balinese, or sharing Maori culture and food in New Zealand, or growing and preparing local ingredients and teaching students English and Afrikaans in South Africa."
The Green School uses the term 'nature-based learning' as a foundation of their approach. Edwards said that it's very challenging to compare any type of online learning in any meaningful way to what is done at Green School.
"You use two senses online," said Edwards. "However, one uses five senses every second of every day at Green School because we incorporate nature in every lesson."
Edwards works to make this contrast come alive as he shares specific examples of learners' experiences at Green School. He recalls seeing a couple of one and two-year students measuring plots for pumpkin planting. They'd been asked to devise a plot and work out how many pumpkins they could plant. They were expected to use their math skills, demonstrate what they learned in biology, and get their hands dirty as well.
"It was amazing to observe their learning from the entire process from planting to harvesting," said Edwards. "For me, it's the best encapsulation of what we're about."
Edwards said that he's seeing, on a daily basis, research-based educational practices working in real-time with their learners that are truly transformational.
"As a teacher, I can cite countless poems advocating the value of nature, but contrast that with watching students from around the world interact with and work in nature," he said. "You suddenly realize that nature-based education holds up and it holds up across pedagogies, learners, and place."
Edwards explains Green School's focus on sustainability with an acronym they use known as R.E.A.L.: where the R represents Relational learning between students and their teachers, peers, and their community; the E stands for Experiential and Evolving, representing the co-creative and hands-on nature of education; the A stands for Authentic and how they apply traditional topics of study to real-world circumstances; and finally, the L represents the focus on Local-to-global, teaching students that they can enact their values meaningfully at both the local level and in larger ways across the globe.
"We go beyond 'green studies' or environmental studies," said Edwards. "Each of these elements is taught in a way that is determined based on the developmental age of our students."
Green School works to model sustainability every day through the projects that their learners produce. For example, learners at the Bali school are involved in the Innovation Hub – where students take real action through design and rapid prototyping of sustainable products. Other examples include sisters who launched their own NGO called Bye Bye Plastic Bags, developing a BioBus to help Bali move to a zero-waste future, or even saving frogs at a local pond called Bamboo To The Rescue. Many more can be found on their Green School Bali YouTube Channel that highlights student "Green Stone" projects – senior projects where each student chooses and presents on their own changemaker journey.
Ultimately, Edwards said Green School is about educating changemakers for a more sustainable world. Green School graduates have been admitted to universities in 18 different countries, traveled the world, and pursued every type of career imaginable. And now with the pandemic, Edwards hopes the world continues to closely examine how to re-imagine our approach to K-12 education.
"We are part of a movement that is joyful and where we help equip students with the skills to address the biggest issues of our time," said Edwards.  "There has never been a more critical time in terms of our educational institutions in a way that helps preserve our world for the enjoyment of generations to come."
For more, see:
---
Stay in-the-know with innovations in learning by signing up for the weekly Smart Update.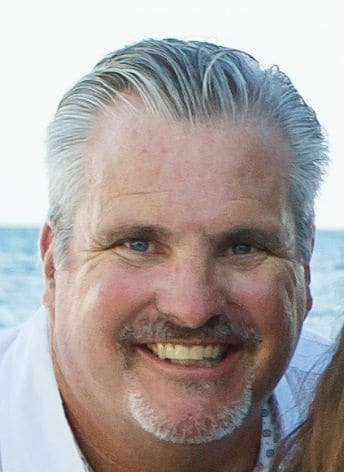 Michael Niehoff is a Getting Smart Columnist. He is a teacher, leader, blogger, and student advocate.