Five Tips to Creating Equitable Learning Ecosystems
Key Points
Like Chiara and her family, many realize now more than ever that bundling and validating learning across a variety of spaces and ensuring access to learning is a need to have for young people in today's world. 

Co-creating with local communities and taking a human-centered approach to system design will ensure we are designing diverse learning ecosystems.
By: Amy Anderson
Chiara is a high school student in Denver, but when we first met her she was in 5th grade and contemplating where she wanted to go to middle school. Chiara's dad works for a hospital that partners with our nonprofit organization, RESCHOOL, to offer its employees the benefit of advocates who support working parents to access and navigate learning opportunities and resources for their children, within and beyond schools. Associates also have access to RESCHOOL's learning dollars– funding for families from lower-income households to use for out-of-school learning for their children.
Chiara and her dad worked with their advocate to explore schools and decided that the Video Cinema Arts program at the Denver School of the Arts (DSA) was their first choice. DSA is a competitive magnet school that requires an audition or a portfolio as part of the application process. Chiara hadn't received much art programming in elementary school so she lacked the experience and skills to create the short film required with her application. Luckily, they had time before applications were due so Chiara's advocate found a variety of activities that Chiara could participate in to better position herself to apply. Some opportunities were free (Genius bar classes at Apple to learn iMovie), low cost (a library class on graphic design), and one cost more than her family could afford but would offer her the most intensive instruction in filmmaking (a claymation course offered by a local nonprofit). So, her dad was able to use learning dollars to cover the cost of this class. These opportunities all occurred after school, on weekends, and over winter break.
Thanks to these experiences, and her determination, Chiara created the film and was accepted to DSA. Since that time, her father has become an advocate within his own community, supporting his children and other relatives and friends to access learning resources and navigate the DSA application process. Chiara's family has been connected with RESCHOOL's advocates for five years and have bundled learning in a variety of ways, coupled with learning dollars and other scholarships brokered by the RESCHOOL team. Without these resources, the DSA door and likely many others would have been closed for Chiara and her family.
The Inequities of Bundled Learning Ecosystems
Supplementing school-based learning with out-of-school experiences is commonplace for many families. Kids spend 80% of their waking hours outside of school each year, and while they need some downtime that is unscheduled, they also choose to use some of this time to participate in activities that expose them to new people and experiences. School models like EL Education and Big Picture Learning blur the lines between learning that occurs in a classroom and in the community. Yet, not every child has the opportunity to attend one of these types of schools, and even those kids who do attend one, like my children did, still want access to experiences that aren't offered during the school day. Experiences that youth seek out for themselves typically reflect their interests and needs, connect them with their peers, and over time, influence who they become as people and what they decide to do as young adults.
In 2014, the RESCHOOL team lived a day in the life of a handful of families to understand how they were navigating learning and child care for their children. We realized quickly that bundling learning didn't happen in the same way for families living at the poverty level. They wanted more opportunities for their children, but like Chiara's family, they simply couldn't afford them, didn't have access to sufficient information to help them understand what their options were, and wanted support navigating the landscape.
Fast forward to 2022, after living in a pandemic for two years families are desperate for more opportunities for their children. We've provided learning dollars to families since 2014 and throughout the pandemic. We've seen people using their funds for activities that are creative and joyful, that connect their children with other adults and peers, and that support their health and wellbeing. In addition, we've seen people make up for lost academic learning with tutoring and other personalized learning supports.
System Conditions for Creating Equitable Learning Ecosystems
As communities move more fully in the direction of bundled learning, it is important to consider the conditions required to make these learning ecosystems accessible and equitable. I share a few recommendations below that stem from our work resourcing and navigating learning ecosystems with families and learning providers in Colorado.
1. Don't expect schools to be solely responsible for bundled learning
Many of the conversations I participate in with my education peers around bundling and competency-based learning focus on how school systems can support young people to access learning that occurs within and beyond schools and then how to validate these experiences at the school or district level. This is one approach, but ultimately it puts more responsibility on already strapped school systems that are trying to create the best education experience possible for the time kids are in school. Asking them to also be responsible for the time kids spend outside of school isn't reasonable. For those schools or districts that do have an appetite to explore this idea of bundling as part of what they do, I already mentioned looking at EL Education and Big Picture Learning. Another interesting model is My Tech High, a program that partners with districts, schools, and homeschooling families to offer publicly financed, bundled learning experiences that also reimburse families for activities their children participate in with providers in their local communities.
As an alternative to having schools manage the out-of-school bundling, RESCHOOL has supported the growth of Learner Advocate Networks in Colorado. Learner advocates spend time getting to know families and their children and supporting them to access learning resources and experiences aligned with their family's contexts and their children's interests and learning needs. RESCHOOL advocates have utilized learner-centered tools like those available on Thrively's site to support young people in naming their interests and goals and finding connections to resources and opportunities to explore that align with what they know and are learning about themselves. Learning dollars can also be used to help cover the cost of experiences that extend beyond their household budgets or for transportation and other equipment or materials they may need. While we haven't done this (yet!) we have talked about how learner advocates networks could also partner with young people to keep track of the competencies, skills, and experiences they have gained through these various activities as a way of holding and sharing their learning journey through a combination of academic (school generated transcripts/record) and out of school records (learner advocate network generated).
2. Fund learning that occurs beyond schools
We can't expect to use K12 education funding to both pay for the school day AND the out-of-school time they spend bundling learning experiences. Without dedicated resources to support this extended ecosystem of learning, we will continue to see inequities and opportunity gaps. Affluent families spend thousands of dollars per year on out-of-school classes, sports, and camps. The Learn Everywhere program that was created in NH is a move in the right direction to offer credit for learning experiences outside of school; however, this policy didn't come with funding, so only those young people with adequate resources and access can fully participate and benefit from the Learn Everywhere opportunity at this time.
To combat financial inequities with bundled learning, a coalition of organizations that included RESCHOOL attempted to pass the LEAP Initiative in Colorado in 2021. A proposed increase on the state marijuana tax would have been leveraged to create a statewide fund that would give lower-income families access to learning accounts of up to $1500 per child per year to use for educational resources and experiences outside of school. We are disappointed it didn't pass but remain committed to the concept and will continue to raise philanthropic funding for learning dollars until we have publicly financed programs that more young people can utilize in our state.
In addition to resourcing families to bundle learning, it is equally as important to resource learning providers that offer the experiences people seek to bundle. RESCHOOL's provider dollars offer local providers access to micro-grants to expand programming in areas where fewer opportunities exist and to support entrepreneurs who are responding to local demand with programming aligned with what young people and their families are seeking.
3. Provide information about local providers and support families to access and navigate the system
Sorting through various websites and other information to find learning experiences and resources for your children can be time consuming and overwhelming. To alleviate this challenge, RESCHOOL shares information about potential opportunities and learning providers in the out-of-school landscape. We operate a site called DISCOVER Learning and support a RESCHOOL Families Facebook page. Other helpful sites that curate and share information about local options include inPlay in California and Blueprint4Summer in St. Louis. CommunityShare is another interesting resource that connects young people to local experts in their communities.
Even with ample information about options, some families require additional support navigating the system. For example, if English isn't your first language or you lack access to adequate technology, expansive ecosystems of learning can be very challenging to navigate. Or when you work two jobs and don't have a car to get around, it can be extremely difficult to figure out how to get your children to summer or after school experiences. This is where resources like RESCHOOL's learner advocates and other trusted people who support families to navigate systems in their communities are particularly helpful to getting around system barriers. Had the LEAP Initiative (discussed earlier) passed in Colorado, a portion of the funding would have been dedicated to resource local learner advocates to support families navigating the program.
4. Pilot approaches to naming and holding the competencies and skills that young people learn across the ecosystem
There is growing interest among young people, their families, educators, employers and others to give currency to learning that occurs both within and beyond schools. This is an area that we are very interested in at RESCHOOL but have only begun to dip our toes into how to do this in practice with young people. We co-designed a Learning Framework a few years back with educators that envisions a competency-based system where each learner develops the skills and dispositions necessary for a lifetime of dynamic learning, but it has largely been more of a theoretical tool to date than one used in practice. The OECD's Learning Framework 2030 is another example of a modernized, competency-based global framework for learning that is worth checking out.
In addition to learning frameworks, young people need to have ways to hold and stack their competencies. Some interesting examples of groups trying to figure out this piece of the puzzle include: Badgr, Credly, and LRNG). RESCHOOL's game REVOLVE gives players the opportunity to immerse themselves in a year in the life of a young person and to use our learning framework to capture competencies gained along their journey.
5. Go slow to go fast and tap into the expertise of the broader community
Resist the urge to scale immediately or design for everyone all at once. We have learned to start small by prototyping emergent concepts, iterate on these approaches over time if they prove to be of value, and utilize time and spaces that don't compete with the school day and year (like summertime and school breaks) to try new things. We've also come to recognize the reality that expansive learning ecosystems can't be designed or operated centrally. They require a diversity of insights, collaboration, and a networked approach that builds upon different people's and organization's strengths, honors existing relationships and expertise, and recognizes that local context matters. The approach described in this piece about networked nonprofits describes strategies used by other organizations but mirrors some of our approach and vision for co-creating learning ecosystems in Colorado.
Chiara's family, along with others who have lived through the last two years of a pandemic, have come to realize now more than ever that bundling and validating learning across a variety of spaces and ensuring access to learning that happens everywhere, isn't just a nice to have but a need to have for young people in today's world. Co-creating with local communities and taking a human-centered approach to system design will ensure that we are designing learning ecosystems that a diversity of people are invested in and where all young people can thrive.
Amy Anderson is the Executive Director at RESCHOOL Colorado.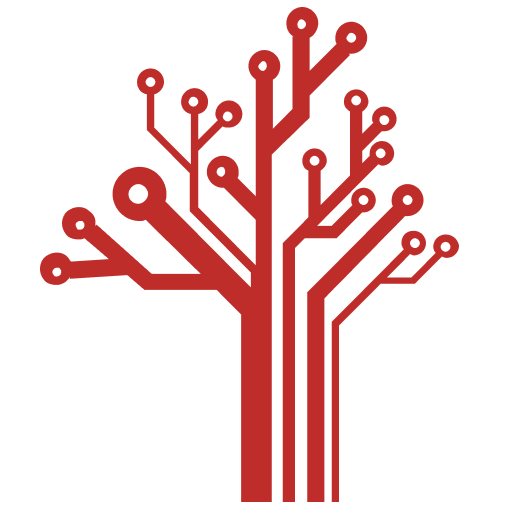 Getting Smart loves its varied and ranging staff of guest contributors. From edleaders, educators and students to business leaders, tech experts and researchers we are committed to finding diverse voices that highlight the cutting edge of learning.