Building the Car While We're Driving It: Lessons Learned and Back-to-School Priorities in Four Districts
By: Nate Kellogg and Lauren Schwartze
The last six months have posed an unprecedented level of instructional and operational challenge as school systems navigated closure and planned return. Analysis of published plans and media offering reports from the ground level have begun to paint a picture of the demands leaders are navigating as well as the steps they intend to take. There is significant work to do, however, to build holistic and comparative examples of how responses and plans are evolving in districts across the country.
Through a networked-community called the Always Ready For Learning Strategy Lab, The Learning Accelerator (TLA) and Bellwether Education Partners are working in partnership to support and learn from districts amid this uniquely difficult back-to-school season. We're diving deep with this cohort to understand experiences, needs, progress, and plans for change.
Over the past few months, we interviewed district teams from four participating mid-sized districts asking leaders to reflect on their work prior to COVID-19, new or different needs during the COVID-19 era, priorities for back-to-school planning, and more fundamental long-term needs and changes to consider given recent lessons learned. Analyzed through the lens of TLA's Innovative Learning Implementation Framework – designed to support equitable, resilient learning – and despite differences in geography and student population, the results provide a clearer picture of what happened in the spring, what is happening now as districts launch their plans for the fall, and what should happen moving forward. (Any district and school leaders interested in doing their own reflection can use the self-assessment tool with their teams.)
Figure1: Always Ready For Learning Strategy Lab District Participants
| | | | |
| --- | --- | --- | --- |
| District | Number of Schools/Students | % Students Qualifying for Free/Reduced Lunch | % Students of Color |
| Suburban district on the West coast | ~20 schools/10,000 students | 70% | 80% |
| Suburban district on the West coast | ~30 schools/15,000 students | 50% | 75% |
| Suburban district in the Midwest | ~30 schools/15,000 students | 55% | 39% |
| Urban district in the south | ~130 schools/80,000 students | 55% | 70% |
What Happened: Reflections on the Spring 2020 Response
The table below shows leader assessments of capacity pre- and during the spring 2020 COVID-19 response in different areas of support.  Our narratives about spring closures often point to deficits; leaders' responses illuminated both high and low points.
Figure 2: District self-assessments of approaches to teaching and learning prior to COVID and amid COVID (scale: 1-5, where 1 = very weak, 5 = very strong).
 Category

Sub-Category

Pre-COVID Avg

During COVID Avg

Difference

Essential Supports

Learning Materials + Tools

3.2

2.4

 

-0.8
Professional Development + Learning

3.1

3.1

0

–

Student Support Programming

2.7

2.7

0

–

Community + Culture

2.5

2.8

0.3

Enabling Systems and Structures

Tech + Data Infrastructure

3.3

3.4

0.1
Finance + Resourcing

2.6

2.3

-0.3
Physical Environment

2.5

1.8

-0.7
Talent Systems

2.3

2.5

0.2
Communications

2.9

3.1

0.2
Time

2.6

2.5

-0.1
Research, Measurement, Evaluation

3.2

2.9

-0.3
Policies

2.6

2.2

-0.4

Ongoing Processes

Visioning

3.0

3.1

0.1
Planning + Project Management

2.4

2.4

0

–

Change Management

2.3

2.6

0.3
Continuous Improvement

2.7

2.1

-0.6
Importantly, districts saw notable system-level improvements that emerged from their spring COVID-19 responses. For example, leaders reported significant investment in keeping people connected and supported, making progress in community and culture, communications, and change management domains. Schools partnered with families and community organizations to ensure basic needs were met, including distributing meals and finding shelter for some unhoused families. Technology and data infrastructure was another bright spot, as districts moved to enable remote learning by rapidly procuring and deploying thousands of devices and wifi hotspots.
Not surprisingly, district leaders also self-reflected on a myriad of challenges they faced in the shift to learning remotely. Clarity on the design for teaching and learning was an overarching pain point across districts; some designs were not flexible enough to translate to an out-of-school context, others were not clear enough, leading to confusion and/or inconsistency. Relatedly, some districts did not have learning materials and tools that could be accessed in a remote environment. In other cases, where those materials and tools were in place or procured, many were inconsistently used and existing challenges (including how engaging they are and how well they meet varying learning needs) were exacerbated.
A range of local- and state-level policies also suddenly became incongruous with schools' realities, as well. Staffing expectations and responsibilities, seat time and attendance requirements, funding formulas, technology acceptable use policies, and special education services – among many others – all posed legal and logistical challenges.
Lastly, district leaders reported sorely lacking the real-time, data-based decision-making processes needed for dynamic continuous improvement. Traditional data sources (e.g., annual stakeholder surveys or summative, end-of-course assessments) and methods of planning were not conducive to the nimbleness required this spring, as they were too slow-moving, siloed, and inflexible.
Where Are We Now? Planning Priorities for Fall 2020
Planning for back-to-school this fall is uniquely challenging for district leaders amid shifting reopening guidelines. Safely and effectively continuing students' learning and reconnecting them with their school community is ever-present on leader minds; this informs a number of common priorities for immediate action in the fall.
Getting clarity on the designs for teaching and learning: Educators and families are anxious to know what school will look like in the fall, but state-level guidance is continuously evolving and often vague in practice. While many districts will initially open remotely, leaders are developing plans for instruction across a spectrum of options (from fully in-person to fully remote) to equitably respond to the individual needs of students and staff. Leaders are placing particular focus on high-quality instructional materials and teacher expectations and support.
Adopting policies and creating physical environments that support safer return: While most of the districts in our networked-community are starting the school year fully remote, health and safety are rightfully top of mind and have implications for when and how students are in the same physical environment (vs. remote). Thus, district leaders are in the place of defining new policies, including how to configure classrooms, shared spaces like cafeterias, and even buses to meet health guidelines. (Visit the Parabola Project for guidance on and tools for safely reopening schools: alwaysreadyforlearning.org/parabola-project.)
Investing in student supports and community: Given the pandemic's impact on children's mental and physical health, districts are figuring out how to quickly assess students' non-academic needs, identifying partners who can support these needs, and planning for a relationship and community building (across a range of scenarios) are all on leaders' radars.
Improving communications and change management: As plans are finalized and implemented, families and educators need to be informed. Given the implications district decisions have for stakeholders, however, planning must ensure that families, students, and staff have a seat at the decision-making table. Designing inclusive communication and engagement strategies for stakeholders is a top priority, moving beyond one-way communication and feedback surveys.
Orienting towards continuous improvement: Even with strong back-to-school plans, leaders know there will be continued changes, uncertainty, and challenges. Thus, leaders are developing more nimble plans to collect, analyze, and act on real-time data via cross-functional teams.
Where to Next? Thinking Big Picture
Looking across these challenges, a clear theme emerged: existing approaches are not flexible enough to meet the needs of each and every child to access learning anytime, anywhere. While districts are focused on the present, leaders see the importance of redesigning school for the long-term to ensure that resiliency and equity are foundational. Here are three ways these districts can plan for the future.
Adopt "resilient learning models." COVID-19 exposed a need for learning models that can flexibly stay the course when school buildings close. Leaders are designing towards more resilient models that will allow learning to continue in all scenarios through the use of more adaptable, digital, high-quality instructional materials, evaluated for cultural alignment, and provided to teachers to build on and adapt. Models will be complemented by personalized teacher support using effective online learning practices for teachers and aimed at equipping educators to lead equity-oriented instructional design.
Orient to the "whole child." School closures revealed the essential role schools play in society. Beyond serving meals to many, schools provide critical mental and physical health supports; these supports are ever-important, but increasingly so in the COVID-19 era. Districts are orienting to whole child support – or comprehensive student development (CSD) and social-emotional learning (SEL), a component of CSD. Districts building CSD into the foundation of their school models will require significant changes to the budget, staffing, and scheduling.
Utilize equitable and inclusive design. Districts are recognizing the opportunity to realize the potential of schools to work for each and every child, in partnership with families and communities. Leaders are exploring equitable learning models designed to the edges. As the National Equity Project states, equity is both a process and an outcome; leaders are seeking to bring students and families in at the start of design processes, holding themselves accountable to community members, and ceding power where possible to ultimately improve model design and benefit more kids.
The experiences and challenges faced by our networked-community districts are the results of a global crisis unlike many of us have seen in our lifetime; but they also point to ways that our schools can overcome longer-term patterns and designs that have posed consistent barriers to serving all students equitably, as well as how systems can become more resilient in the face of future uncertainty. As we look forward to the work with the Strategy Lab community, we'll be sharing much more on the lessons being learned and examples emerging from practice. Follow the Always Ready for Learning blog as we continue sharing real-time insights and resources from this new networked learning community. To join the conversation, follow us on Twitter @LearningAccel and use the hashtag #AlwaysReadyForLearning.
The Learning Accelerator, in partnership with Bellwether Education Partners, is facilitating the Always Ready for Learning Strategy Lab: a networked learning community to accelerate the development of school system strategies and field learning towards a more resilient and equitable education future. Eight school districts are participating in this nine-month, pro bono planning and cohort-based learning experience to prepare for return-to-school as well as identify and plan for long-term, sustainable change to support student learning in the face of future uncertainty.
For more, see:
---
Nate Kellogg is a partner at The Learning Accelerator. With a decade of experience working in schools, Nate brings a wealth of knowledge in educational technology, innovation, design thinking, and professional learning to the team. Prior to joining TLA, Nate spent four years as Director of Personalized Learning for ReNEW Schools, a charter network in New Orleans, and co-founded New Schools for New Orleans' Personalized Learning Teacher Fellowship.
Lauren Schwartze is a senior associate partner with Bellwether Education Partners in the Strategic Advising practice area, which advises leaders and organizations on their most pressing strategic and operational issues. In this work, Lauren has supported a range of school districts, student-serving nonprofits, philanthropic foundations, and instructional materials & professional development companies. Lauren has over a decade of experience in education and strategy consulting; she started her career as a high school mathematics teacher in Warren County, North Carolina.
Stay in-the-know with innovations in learning by signing up for the weekly Smart Update. This post includes mentions of a Getting Smart partner. For a full list of partners, affiliate organizations, and all other disclosures, please see our Partner page.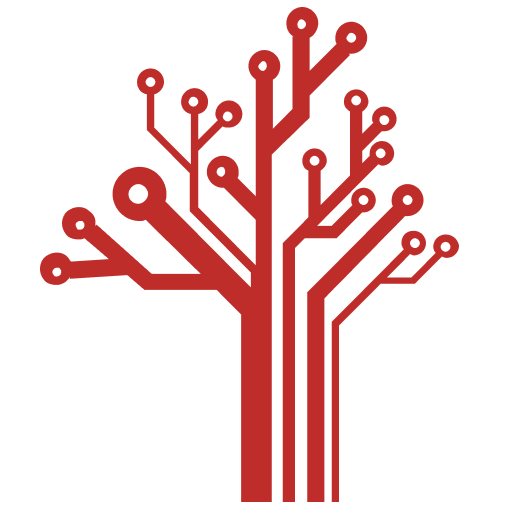 Getting Smart loves its varied and ranging staff of guest contributors. From edleaders, educators and students to business leaders, tech experts and researchers we are committed to finding diverse voices that highlight the cutting edge of learning.