Creating Culturally Linguistic and Responsive Classrooms: A Place Where All Kids Belong
When Dr. Sharroky Hollie, an expert in Culturally Responsive Teaching and Learning, was in third grade in Los Angeles, CA, his teacher told his mother to "save him," by enrolling Hollie in Catholic school. His mother took the teacher's advice, and Hollie spent the remainder of his K–12 education in Catholic schools. Though Hollie excelled academically, the fact that he wasn't Catholic meant that he was outside his school's dominant culture from grades four to twelve.
Hollie learned at a young age that school cultures are built on dominant norms and values. His early experience as an outsider and the eight years he worked as a classroom teacher led to his current position as the executive director of The Center for Culturally Responsive Teaching and Learning (CCRTL), an institution that provides professional, community, and school development with the goal of "making cultural responsiveness a meaningful aspect of everyday life."
During a recent phone interview, Hollie explained how he became a "teacher of teachers" and offered advice for educators who want to create culturally responsive schools.
Becoming a Teacher of Teachers
Hollie entered college with no intention of pursuing a career in education. "I did not intend to become a teacher because [there are] a lot in our family. Basically, everyone breaks down to either a teacher or preacher or a nurse," Hollie said. However, his work as a tutor in a writing center and an LA public school, as well as advice from a mentor, convinced Hollie to change his major from science to English Education. "I see it as more of a calling for me than something that I really set out to do," he said.
After college, Hollie taught in an LA public school where educators were responsive to students before "culturally responsive" was formalized in research. "We were very focused on being student-centered, giving the students what they needed," Hollie said. "Not just instructional practices, but also getting out into the community, knowing the kids' families, and engaging them where they were and then trying to just move them to the next level."
During graduate school, Hollie began leading professional development sessions for teachers. After a veteran teacher told him, "I think you will be a better service to your community if you teach teachers." Hollie decided that was exactly what he would do.
What is Culturally and Linguistically Responsive Teaching?
Dr. Hollie defines Culturally and Linguistically Responsive Teaching (CLRT) as "…meeting students where they are culturally and linguistically for the purpose of bringing them where they need to be academically."
According to CCRTL, culturally responsive educators validate, affirm, build, and bridge (VABB). When educators explicitly care about individual student's cultures and experiences, they validate who students are. When they appreciate students for who they are, they affirm students' identities. When they integrate and amplify diverse contexts and approaches in the learning environment, they help students build and bridge toward academic achievement.
CLRT focuses on culture, not a race (culture and race are not synonymous). It is student-centered and emphasizes the importance of not only talking and relating to students differently but also teaching them differently. Hollie stresses that CLRT isn't simply about improving classroom content. It's about making meaningful changes in teaching practice. "It's really about changing pedagogy—that's what it really, really boils down to, which I think is one of the reasons why it's so challenging for teachers because they buy into the notion of it's important to be responsible students. Who's going to argue against that?" Hollie said. "But then when you're asking them to change some of their teaching practices—then that's when the rubber hits the road."
Starting the Cultural Responsiveness Journey
Creating a culturally responsive classroom can seem daunting. Luckily, several teaching organizations and experts have insights and resources that can help educators navigate their journeys.
Explore Resources
The CCRTL website contains resources for educators at numerous stages of their culturally responsive journeys. These free assets include comprehensive guides that take educators from building cultural awareness to classroom management as well as videos, handouts, and articles.
Thought leaders like Zaretta Hammond, the author of Culturally Responsive Teaching and the Brain, share insightful information and tips from her book (including "Five Key Culturally Responsive Teaching Moves") through her blog.
Finally, organizations like Teaching Tolerance and The National Equity Project offer resources such as a Learning Plan Builder and tips for developing community agreements that can be used as common frameworks for transformative action.
Conduct an Equity Audit
Traditional education measurement structures are developed within dominant culture frameworks. Therefore, to collect and analyze data in support of measuring and improving culturally linguistic and relevant pedagogy, the measurement structures and examples must look different.
Equity Audits measure discrepancies in academic achievement. In our Student-Centered Data Analysis blog, we showcase the work of Edna Garcia, Director for State and Federal Programs at Plainview Independent School District in Texas, who is leading this Equity Audit process by using data to really see what is going on – teasing out information on student performance and needs by demographics. This informs teams what Instructional impacts need to happen. "I have seen this process useful when it comes to implicit biases that educators (and we all) have this focus on data helps uncover inequities in a "safer" less emotional way," said Garcia. Equity Audits clearly reveal students' needs by showing which grade levels are most impacted and revealing underrepresented students that can be "hidden" in more traditional data.
Shadow a Student
Pairing with (or "shadowing") a student for a day is an excellent way for educators to understand and empathize with their students. The Shadow a Student Challenge, an initiative of School Retool, offers a workbook and other resources for educators who are interested in "seeing school through your student's eyes, identifying meaningful opportunities to improve the school experience for your students, and then taking action to create change at your school site."
Student feedback on assignments and procedures can also inform what is aligning and what areas of cultural relevance need to be improved.
Looking Forward
More research continues into effective classroom practices and impact on student success and well-being. Equipping educators with a better understanding of what Culturally and Linguistic Responsiveness is and best entry points for instructional practice is a key step to meeting and serving the needs of all students in the new decade ahead.
Resources
Like the assets mentioned above, the following resources offer educators who are on responsive cultural journey advice and information.
Culturally Responsive Teaching and the Brain
ResponsiveReads
Culturally Sustaining Pedagogy
For more, see:
---
Stay in-the-know with innovations in learning by signing up for the weekly Smart Update.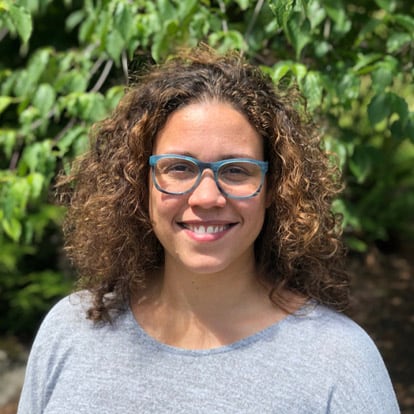 Kelly has been an educator for fourteen years. She began her career teaching in Southern California and has helped schools and systems reimagine teaching and learning, as well as serving as a school administrator. She is a Deeper Learning Equity Fellow, driven by the relentless belief in the possibility of social justice within education systems. Kelly focuses her education leadership on re-imagining structures for teaching and learning in order to empower all students for the future. Kelly is also a member of the Getting Smart Advisory Board.