Getting Clearer: Culturally Responsive Pedagogy
An essential human condition is wanting to be seen and loved. If compulsory education is to continue in the U.S., we must shift our learning environments to honor and empower all students to perform at their highest human potential. The institution of U.S. schooling is centered on a dominant norm of white Anglo-Saxon patriarchal values. This mono-cultural approach to school has not developed or improved within the culturally diverse and transformative context of the United States over the past hundred years. The institution's inability to grow has negatively impacted millions of U.S. students who are forced into a schooling system that does not see them, care for their context, or meet their social development needs to learn and thrive. Culturally responsive pedagogy emerged in recent decades to address the suppression of cultural context and learning experiences in the educational institution. In most recent years, there has been a surge of interest, resources and expectations for culturally responsive pedagogy and we want to get clearer on culturally responsive teaching.
Cultural Erasure in Schooling
Imagine being in school all day and never seeing anyone who looks like you or your family in anything you read. Imagine being in a classroom that requires you to behave in a way that conflicts with ways of being you're taught at home. Imagine being forced to attend six different classes with six different teachers who all have their own versions of correct behaviors and what's appropriate for learning and all six of those ways do not align with what works best for you? Imagine learning about the history of civilization that fails to recognize the indigenous and historical ancestors of your family and ethnic heritage? How would you develop an identity of worth? Where would you connect? In your most influential time of formation, you would be in the middle of conflicting ideals, absent from everything you learn about. These are possible examples of schooling experience for over half of US students who are not representative of the dominant normative culture of the educational institution.
What Does It Mean to Be Culturally Responsive?
Ladson-Billings defines culturally responsive teaching as a pedagogy that recognizes the importance of including students' cultural references in all aspects of learning. Essentially, this practice provides access for students, not representative of the dominant normative culture to be "seen." In order to see students and reflect their experience in learning environments, teachers and school systems must have knowledge of student context and have access and awareness of curriculum, examples and experiences that are responsive to diverse cultural contexts.
Culturally Responsive Teaching
One of the most influential texts about culturally responsive teaching is Culturally Responsive Teaching and the Brain by Zaretta Hammond. To hear her talk in detail about her journey and call to action in writing this book, listen to this podcast on The Teaching Channel. Within the wealth of resources to support culturally responsive practices are recommended teacher moves that highlight the foundations of dismantling a culturally oppressive form of schooling. A common thread in those teaching moves is a focus on relationships. By removing the sterile institutionalized process of teaching content and assessing memorization, the learning environment becomes a rich community of people, with stories, ideas and opportunities to engage in thinking at high levels. The shift of schooling to prioritize students and knowing them authentically allows access to more agile pedagogical approaches such as project-based learning more meaningful assessment approaches such as student learning portfolios and more connection through community building.
Further Impact of Culturally Responsive Pedagogy
Alongside resources on culturally responsive pedagogy is research that reveals correlation to teaching effectiveness by using culturally responsive practices. Districts shifting to intentionally culturally responsive systems share the need for intentional design and support to implement practices and curriculum as shared in this article. CASEL also addresses the necessity of culturally responsive pedagogy in social-emotional learning practices.
As classrooms create more inclusive spaces for learning, and education develops into more student-centered learning spaces, larger system shifts will occur. There are researchers pushing the field towards culturally sustaining pedagogy. Michael Fullan and John Malloy recently wrote about the significance of equity culture that creates processes for continuous growth and reflection for culturally responsive practices.
An educational cultural shift is required to be an inclusive system that sees all students vs. assimilating them into a dominant norm, and structurally shifting to welcome and engage all learners and families vs a compliance narrative conforming behaviors to a dominant norm. Culturally responsive pedagogy sets a path of practice and relationship building that forms communities of learners that will care authentically, learn deeply, and actualize fully.
This blog is part of an ongoing Getting Smart series called Getting Clearer. The nature of this series and of our blog is to have a diverse set of voices and ideas to help us and our audience get clearer. Are there topics that you're interested in #GettingClearer about?  Email [email protected] with "Getting Clearer" in the subject line.  For more from the series, see:
For more, see:
---
Stay in-the-know with innovations in learning by signing up for the weekly Smart Update.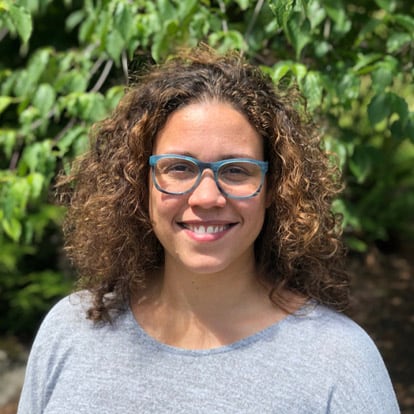 Kelly has been an educator for fourteen years. She began her career teaching in Southern California and has helped schools and systems reimagine teaching and learning, as well as serving as a school administrator. She is a Deeper Learning Equity Fellow, driven by the relentless belief in the possibility of social justice within education systems. Kelly focuses her education leadership on re-imagining structures for teaching and learning in order to empower all students for the future. Kelly is also a member of the Getting Smart Advisory Board.