Carnegie Learning and One Stone High School: A Powerful Partnership
This blog is a combination of companion posts originally published on LONG + LIVE + MATH, a blog by Carnegie Learning.
Meet the Faculty and Students of One Stone
By: Allison Parker and Caitlyn Scales
One Stone is a Boise-based nonprofit and high school with a mission to make students better leaders and the world a better place. We seek to disrupt the traditional education system through our radically different, student-led and student-directed high school. In line with the mission of being student-led, One Stone's nonprofit Board of Directors is, as required by its bylaws, comprised of at least two-thirds students. Our school is independent and tuition-free, with a learning model that is real-world, relevant, and prepares students for success in a rapidly changing world.
One Stone didn't start out to launch a school–we started in 2008 with our mission and a focus on experiential service through a platform that is now called Project Good. Over time, we grew organically in response to the needs of our student team members. Using design thinking, we developed unique engagement platforms alongside our students. Since our founding, we have launched Two Birds, a student-led creative studio where entrepreneurs are forged by design; and Solution Lab, an incubator for projects, services, and ideas. The high school is our most recent engagement platform, launched in 2016 to answer the call from students desiring a real change and ownership in their learning experience.
One Stone—the high school—is now entering its third year. We pride ourselves on our entrepreneurial, "living in beta approach," as it has allowed us to build the school together with our students. We are learning side by side while we grow a meaningful student-led experience. Through this, we are shaping a learning opportunity that empowers students to find their purpose and their passion, while equipping them with the skills to follow both.
Our math program was born out of these same values: it is student-led and founded on empathy. When we started the school, we worked closely with students both in conversation and through a survey to understand what they wanted out of their math education experience. We quickly learned that their biggest wish was for confidence. Students said that they wished to work in groups without "being embarrassed." They want to ask questions without "feeling ashamed." Our students seemed to know intuitively that they were capable of more, but felt unable or unequipped to try.
After realizing that many of our students are dealing with debilitating confidence issues in math, we decided to start by addressing mindsets, and we were greatly influenced by the work of Jo Boaler. Our students were desperate to hear her message that "[a] lot of scientific evidence suggests that the difference between those who succeed and those who don't is not the brains they were born with, but their approach to life, the messages they receive about their potential, and the opportunities they have to learn."* In response to student needs and research around mathematical mindsets, we approach our math program as our commitment to helping students become empowered mathematical thinkers who believe in their own ability to learn and engage with math as they acquire problem-solving skills and develop content knowledge.
We will explore the day to day of our math program in future blog posts, but we'll end with an example of what our program means for our students. Allowing students to take ownership of their mathematics education has given one of our learners the opportunity to overcome her fear of math by exploring the relationship between knots in mathematics and knots in textiles. She is reading articles written by mathematicians about open questions in mathematics and is challenging herself to model the mathematical knots she's learning about. In her words: "the way mathematicians talk about knots is like they're talking about religion. It sounds like poetry." What we are learning, alongside our students, is that math does not necessarily need to be explored sequentially and that there can be great value in studying math broadly. In this example, the student is studying geometry with the support of MATHia and is also exploring open questions in other areas of math. With MATHia, we are allowing students to explore math through their personal passions while also ensuring they are meeting national standards. This approach has already begun to show student growth in both mathematical application and mindset—we are excited to share more about what happens when curiosity and discovery meet the study of math.
The Carnegie Learning Approach
By: Sarah Galasso
Some partnerships are simply meant to be. Carnegie Learning and One Stone is one of those partnerships. Our philosophical approach, values, and goals for student learning are consistent across the board. We are both seeking to provide equitable opportunities for students to access content in ways that empower them to bring creativity, problem-solving, and passion to the work they do and the people they help.
Carnegie Learning believes in a student-centered approach to the classroom where students work collaboratively, engaging their prior knowledge and experiences. They develop that knowledge to grow their understanding and then demonstrate that growth. In this classroom, students are valued for what they can bring to the discussion. Every student is encouraged to use their voice and understands that their ideas are respected. It is this type of environment that One Stone provides for their students, one that Carnegie Learning wants to help achieve in classrooms everywhere.
Carnegie Learning values the process of problem-solving. It is not always about finding the solution, but how you get to a solution. We provide students with the opportunities to make sense of problems, strategize different pathways that could lead to a solution, and determine if the solution proves viable. Similar to One Stone's desire to empower students as problem-solvers, our problem-based approach to mathematics leverages real-world tasks to help empower students to develop the problem-solving skills they will need as they move beyond the classroom.
One Stone students were the ones who decided to use MATHia, our personalized math learning software that uses artificial intelligence to tutor each student 1-on-1, which is not surprising given One Stone's student-led approach to learning. The students tried MATHia and recognized how it could support them and help them to gain confidence as they develop as mathematicians and problem-solvers. The real-time feedback, hints, step-by-step problems, progress bar, and other tools work to build students' ownership of their mathematical growth.  MATHia's individualized pathways coach students on exactly the skills they need, allowing them to take their own specific journeys through math. No matter where those journeys take them, they will have developed the mathematical toolbox that will help them make sense of the world around them.
One Stone's approach has opened their students' eyes to the mathematics that surrounds them. The students now recognize that math is much more than simple multiplication facts, fractions, or solving equations. They see math everywhere, from the spins of a dancer to the edge of a knife blade to winning sporting events. We are thrilled to partner with them and share these stories with you as you work to bring these same core values to your classroom.
For more, see:
---
Stay in-the-know with innovations in learning by signing up for the weekly Smart Update. This post includes mentions of a Getting Smart partner. For a full list of partners, affiliate organizations and all other disclosures, please see our Partner page.
This blog was originally published on Carnegie Learning.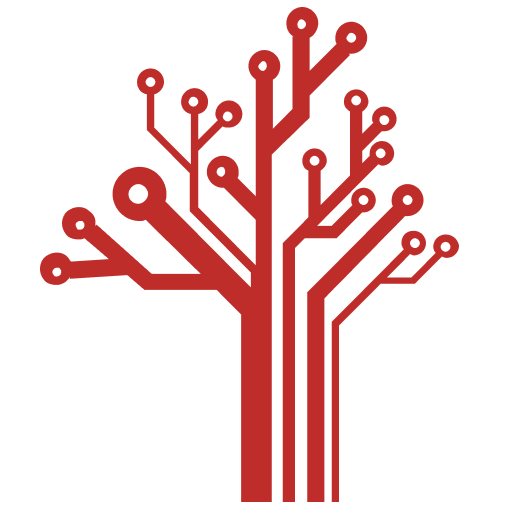 Getting Smart loves its varied and ranging staff of guest contributors. From edleaders, educators and students to business leaders, tech experts and researchers we are committed to finding diverse voices that highlight the cutting edge of learning.