An Inside Look – America's First Public School AI Program
When the Montour School District launched America's first Artificial Intelligence Middle School program in the fall of 2018, many questions arose. Why middle school? Why teach Artificial Intelligence? How? (Just to name a few). But, as a student-centered and future-focused district, the thought process was not if we should teach AI, but what if we don't teach AI? Also, why isn't everyone teaching AI?
AI Program
Through a series of courses developed and implemented by Montour team members and partners, the AI program officially launched in October 2018. To date, hundreds of classes have already been taught to students in areas of AI Ethics, AI Autonomous Robotics, AI Computer Science, and AI Music. The goal for the program is to make an all-inclusive AI program for all middle school students that is relevant and meaningful in a world where children live and prepare them for a future where they will thrive. Therefore, educators at Montour used a variety of innovative strategies, including embedding AI courses in current quarter, semester, and year-long Media Arts, STEM, Music, and Computer Science electives. In addition, teachers are being exposed to data literacy tools like EarthTime and more AI relevant resources such as voice assistant devices, to insert in core content courses.
Blakeley H. Payne, MIT Media Lab research assistant, proposed an AI Ethics course at Montour School District, as part of year-long research at MIT's Media Lab, to both recognize: 1) the ethical issues AI presents, and 2) the ability to create ethical AI technology. The course is part of a research study conducted by Professor Cynthia Breazeal and Blakeley from the Media Arts and Sciences Department at MIT. According to Blakeley, the motivation for AI Ethics middle school-aged students are:
The average age a child receives her first cell phone is 10.3 years.
The average age a child opens her first social media account is 12.6 years.
We're teaching children how to build AI systems already.
Blakeley is directly facilitating the AI Ethics course with Montour's administration. The three-day course is a required for all 5th through 8th graders students through Media Arts. Students have learned a series of AI Ethics topics which include: fellow Media Lab researcher Joy Buolamwini's research on algorithmic bias called gender shades, the trolley problem, ethical matrix design. On the final day of the course, students learned about value sensitive design processes. Ethical design refers to processes by which values, such as privacy or fairness, can be encoded in technology. In small groups, students identified a problem capable of being solved by AI and decided based off stakeholders which values should be encoded into that system. Students, then, participated in a design activity to practice designing a system with these values and stakeholders in mind.
Teachers as AI Experts
Students are not the only participants benefiting from Montour's AI program. Bill Black and Rick Stetzer have worked alongside AI experts to develop courses and competitions.
Bill Black, a STEM elective teacher at Montour School District, has been teaching a six-week AI Autonomous Robotics to 7th and 8th-grade students in collaboration with AI expert Dr. David Touretzky, Research Professor at Carnegie Mellon University's School of Computer Science and Ready AI's professional development team. Students are challenged to learn and use AI technology to solve real problems. Bill has attended numerous trainings and has assisted in the organization of the regional World Artificial Intelligence Competition for Youth held at Montour School District.
Rick Stetzer, Computer Science elective teacher at Montour School District, has been teaching a five-week AI Computer Science to 7th and 8th-grade students in collaboration with the team from Carnegie Learning including its Co-Founder Dr. Steve Ritter. Carnegie Learning's software was created by researchers in artificial intelligence from Carnegie Mellon University. Rick is assisting the Carnegie Learning team on the development of an 'Introduction to Artificial Intelligence' course through Carnegie Learning's new computer science program Proto, a Project-Based Learning (PBL) curriculum and platform.
AI Through The Arts
Through the leadership of Rob Roehn and Cyndi Mancini, music elective teachers at Montour School District, 7th and 8th-grade students are creating their own music through Montour's AI ten-day music program in collaboration with Amper Music—the world's first artificial intelligence (AI) music composer, performer, and producer. The program kicked off this fall with Drew Silverstein, CEO, and Co-Founder of Amper Music, conducting a live, virtual presentation and interview with students. After learning song analysis and production of music, student teams concluded the program by crafting their own original AI produced music.
What's Next?
Montour's goal continues to make an AI program that is inclusive for all students. The district plans to expand its AI program from middle school to K-12 next school year. Montour is continuing to work with its partners such as Carnegie Mellon University, MIT, Carnegie Learning, Google, AI4All, Visionary Machines LLC, Anki, Aethon, Ascender, SAE, Amper Music, Promethean, and more. Elementary students will be conducting Google AI experiments in 2019 as the district continues to review its science and social studies curriculum, and high school students will be exploring applicable and meaningful AI options in order to prepare them for the workforce and higher education opportunities. Montour is also working to develop a playbook to share best practices with other districts while continuing to expand its AI efforts to work with all organizations in order to pursue a world where AI is used for good to help current and future generations.
For more see:
This post is a part of the Getting Smart Future of Work Campaign. The future of work will bring new challenges and cause us to shift how we think about jobs and employability — so what does this mean for teaching and learning? In our exploration of the #FutureOfWork, sponsored by eduInnovation and powered by Getting Smart, we dive into what's happening, what's coming and how schools might prepare. For more, follow #futureofwork and visit our Future of Work page.

---
Stay in-the-know with innovations in learning by signing up for the weekly Smart Update.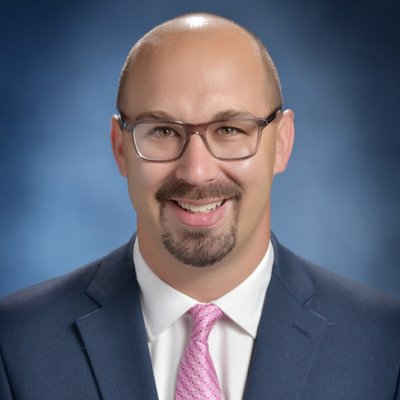 Dr. Justin Aglio is the founding senior director for the Readiness Institute at Penn State. In addition to his duties at Penn State, he is a visiting LearnLab fellow at Carnegie Mellon University, Getting Smart columnist, and a member of the Remake Learning network.