Educators, Civic Leaders, Businesses and More Unite For Student AI Showcase
On January 22nd, the Montour School District opened its doors for a special "Artificial Intelligence (AI) Grand Showcase" event to showcase the first AI middle school program in America. The showcase was called "grand" because the highlight of the event were an upwards of 100 students, grades five through eight, who presented projects that are direct byproducts of the curricula. The topics included practical applications for autonomous robotics, transportation, ethics, music, and more. In fact, over 500 students have participated in the AI program to date, and all middle school students will have the opportunity to take part of the program by the end of the school year.
Before the students had the opportunity to present their projects, educators, AI experts, community members, business leaders, civic leaders, and more convened for a community AI gathering to learn more about the importance of AI education. Presenters included Dominic Salpeck (Principal of David E. Williams Middle School), Dr. Justin Aglio (Director of Academic Achievement and District Innovation- Montour School District), Dr. Christopher Stone (Superintendent- Montour School District) and Pedro Rivera (Pennsylvania Secretary of Education) who welcomed attendees and applauded Montour educators and students for their efforts.  In addition, Dr. Eric Sparkenbaugh, (Director of Academic Achievement (5-12)- Montour School District) facilitated a panel discussion on AI and its role in education with Kenny Chen, Founder of Pittsburgh AI and Dr. Steven Ritter, Carnegie Learning Co-Founder and Chief Scientist.  Also in attendance was U.S. Representative Conor Lamb who represents Pennsylvania's 17th congressional district.
Dr. Stone stated about the event, "Our goal is to make an all-inclusive AI program for all middle school students that prepares them for future educational and career opportunities. Under Dr. Aglio's leadership, our educators have begun integrating AI courses into Media Arts, STEM, Music, and Computer Science electives."
Guests from Carnegie Mellon University, California University of Pennsylvania, CCAC, Google, Society of Automotive Engineers International, Advanced Robotics for Manufacturing, in addition to various school districts, government, businesses, museums, universities/colleges, and more were interested in experiencing Montour's AI program first hand by students. Students had the opportunity to showcase:
Jamie Sterling, VP of Product at Carnegie Learning, said: "Our AI course teaches students how they can code a computer program to use strategies to play tic-tac-toe better than they themselves can. During this event, students were set up to demonstrate what they know about AI and to show the process they went through to create their game.
I am not sure I have EVER seen students so enthusiastic to not only learn, but to demonstrate and present to me what they learned about computer programming and artificial intelligence. The students were filling me in on semantic and syntax errors, machine learning, how to change their games to ensure they're more accessible (i.e. switching colors to create more contrast for those who are color blind) and more! I wish I had the opportunity to learn things like this when I was in middle school!"
Overall, the event was a grand student showcase. The day highlighted AI as the tool of the future; but, more importantly, highlighted the idea that our students are the key to the future. Special thank you to Montour AI educators Bill Black, Rick Stetzer, Cydni Mancini and Rob Roehn for their AI classroom expertise and willingness to learn and do what is best for kids!
For more, see:
This post is a part of the Getting Smart Future of Work Campaign. The future of work will bring new challenges and cause us to shift how we think about jobs and employability — so what does this mean for teaching and learning? In our exploration of the #FutureOfWork, sponsored by eduInnovation and powered by Getting Smart, we dive into what's happening, what's coming and how schools might prepare. For more, follow #futureofwork and visit our Future of Work page.
---
Stay in-the-know with innovations in learning by signing up for the weekly Smart Update.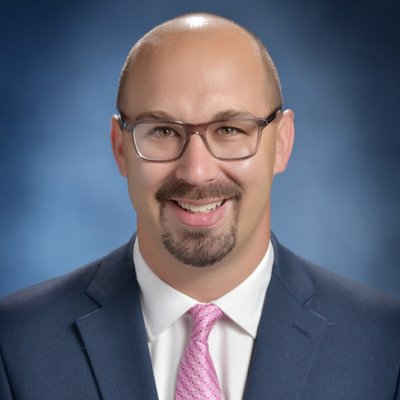 Dr. Justin Aglio is the founding senior director for the Readiness Institute at Penn State. In addition to his duties at Penn State, he is a visiting LearnLab fellow at Carnegie Mellon University, Getting Smart columnist, and a member of the Remake Learning network.