Coming This Fall to Montour School District: America's First Public School AI Program
You are likely familiar with how quickly AI will soon begin to shape our classrooms. This has been the guiding idea behind a new initiative in my district that we are very excited to announce. Beginning in the fall of 2018, Montour School District will offer a new program in artificial intelligence (AI), providing students with a myriad of opportunities to explore and experience AI, using it to cultivate, nurture, and enhance initiatives aimed at increasing the public good.
The new program, Montour AI, will be housed at David E. Williams Middle School. The 3,000 sq. ft. classroom will be the hub for the interdisciplinary artificial intelligence educational community program. Just as AI hinges on the data collected, Montour AI's success will hinge on a collection of shared stakeholders including higher education scholars, community leaders, business executives, parents, and students. Montour's partners include organizations such as Carnegie Mellon University, Carnegie Learning, AI4All, Visionary Machines LLC, Anki, Aethon, Ascender, Amper Music, Promethean, and more.
"The artificial intelligence field was invented, nurtured, and developed at Carnegie Mellon University in the 1950's. Since then, Pittsburgh has proudly stood at the forefront of relevant developments and scholarly discussions surrounding AI. It is only instinctive, then, that the Montour School District would offer the nation's first public school program in artificial intelligence," surmised Dr. Christopher Stone, Superintendent, Montour School District.
Students will be taught and exposed to a variety of content including Data Literacy, Autonomous Robotics, AI Virtual Assistant and STEM Inquiry skills. In addition, students will learn about AI Ethics, Moonshot Thinking and Career Awareness. The arts will also be part of Montour AI's program, spearheaded by Amper Music. Amper Music is an artificial intelligence composer, performer, and producer that empowers you to instantly create and customize original music for your content.
"Montour School District is Student-Centered… Future-Focused. Montour's pioneering AI initiative will provide students with expanded inquiry-based learning opportunities and a platform to interact with data. Our goal is to empower students to be creators of the future," asserted Mr.Dominic Salpeck, principal, David E. Williams Middle School.
Montour School District will also be the new home to the World Artificial Intelligence Regional Competition for Youth. The competition uses autonomous robotics to demonstrate a scenario where an AI robot can change lives. An official announcement will be made on July 28th at Carnegie Mellon University.
Partnering with Carnegie Mellon University, students will get a hands-on introduction to AI topics (computer vision, path planning, speech recognition, etc.) using the Calypso for Cozmo software framework and the Cozmo robot by Anki. In addition, students will learn data literacy skills through Earthtime, underpinned by Carnegie Mellon University's CREATE Lab, to inspire meaningful dialogue, and democratize access to data for everyone in an inclusive and transparent way. Students will be able to interact with data using multiple data sets on a Promethean ActivPanel.
"In far too many schools, and for far too long, we have been advancing an antiquated model of education, emphasizing compliance and replication. Students simply take in facts in order to fill in testing bubbles and worksheets, all to serve interests other than their own. By meaningfully engaging with the considered use of technology and data in our classrooms, we can aid in supporting students who are creative, empathetic, and critical thinkers—better able to work together to solve the known problems of today and the unknown problems of tomorrow," argued Dr. Jordan Mroziak of the CREATE Lab of Carnegie Mellon University.
Computer AI courses will be offered, including Introduction to Pattern-Finding through Gaming and Recognizing Computer Patterns Virtually and Through Algorithms. A robust partnership with Carnegie Learning, will emphasize game design, building off one of the most successful genres of video games: tile-matching games. These courses include critically analyzing the building of algorithms as a representation of patterns and a more theoretical notion of what exactly constitutes a discernible pattern.
We are optimistic about this opportunity to accelerate our system's progress toward AI-readiness, and will be working to share out what we learn. A grand opening event for Montour AI is scheduled for the fall–we'd welcome you to visit www.montourschools.com or follow @MontourSD via Twitter for the latest information.
For more, see:
The images in this post were provided by Image 360 Pittsburgh and Anki.
---
Stay in-the-know with all things EdTech and innovations in learning by signing up to receive our weekly newsletter, Smart Update.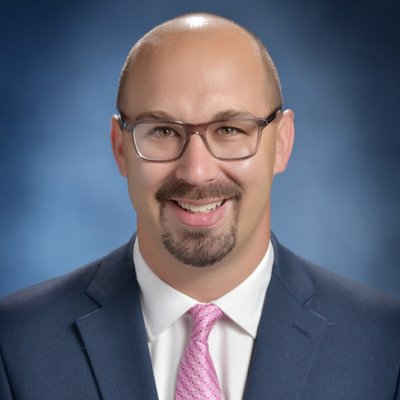 Dr. Justin Aglio is the founding senior director for the Readiness Institute at Penn State. In addition to his duties at Penn State, he is a visiting LearnLab fellow at Carnegie Mellon University, Getting Smart columnist, and a member of the Remake Learning network.