The Evolution of Education Through the Power of Partnerships
As the future-skills economy evolves to become increasingly interdisciplinary, and with soft skills becoming more critical than ever, organizations will need to adopt a new approach to learning. At present, the public sector is confronted with the challenge of having to better prepare students for their future careers – which will be characterized largely by their ability to compete with rising automation in many sectors. The million-dollar question is simply this – how do we have a meaningful 'skills-of-the-future' conversation today, when we are blind to what these needs will look like?
What this means is that organizations – whether public, private, educational or none of the above – need to prepare the next generation of students and workers with a mindset of lifelong learning. While this notion surely sounds exhausting to any student or recent graduate, learning today can take on many forms, including conferences, team workshops, innovation challenges, or (more commonly) registering for supplemental skills courses, certifications, and training.
This shift in our attitude towards learning must also account for how we evaluate and qualify a prospective employee's qualifications. No longer is a degree sufficient – the employer of the future will recognize the individual's portfolio of work, which may well include startup pitches, code projects, or creative designs, in addition to data visualizations and illustrations that communicate insight, instruction, and understanding.
By starting with K-12 students, and ensuring that we establish project-based and challenge-based learning early on we can empower students to begin discovering the possibilities and potential impact of their projects – within their community, nationally, or even globally – as they progress through their lifelong learning journey.
The mindshift for instilling passion and curiosity in young people will be critical for education. Globally, we are starting to see the beginnings of this shift characterized both by a diversification in entrepreneurial and innovation-driven design thinking, and an increase of project-based education at the K-12 and higher education levels.
As more and more institutions begin to adopt new curricula, programming, and a re-thinking of the way their schools operate, it becomes critical to collaborate, establish common standards, and recognize of a set of guiding principles. Agencies within both the public and private sectors must recognize the need to collaborate much earlier when taking on their common challenges in order to inspire learners to become change makers within their communities and organizations.
Undeniably, we find ourselves in the 4th Industrial Revolution, as said by German engineer and economist Klaus Schwab. This fascinating era is defined by a blurring of the lines between the physical, digital, and biological spheres, and is characterized by emerging technology breakthroughs in a number of fields, including robotics, artificial intelligence, blockchain, nanotechnology, quantum computing, biotechnology, autonomous vehicles, and many more.
Suffice to say that a confluence of new technologies is intersecting with evolving traditional ones to bring about a revolution unlike anything humanity has experienced before – one that is disrupting practically every single industry worldwide.
The improved and cutting-edge telecoms of today, along with the power of cloud computing, have given the expression 'going to work' an entirely different meaning. No longer do the expanses of distance and travel-time prevent people from thinking and working cross-functionally together. What's more, if these organizations don't unanimously adopt and value data as a critical underpinning of their respective structures, they will fail to lead the innovative charge, lagging behind their competitors and, eventually, ceasing to exist.
Yes, this paradigm shift will create challenges, but it will likewise offer opportunities. For both the public and private sectors to benefit and work productively in this dynamic, clear pathways must be drawn in order to put research and development into practice. Therefore, educational institutions must establish a network of relationships with industry in order to engender collaborative, purpose-driven learning opportunities, paving the way for the two types of organizations to tackle real-world problems together.
Simply put, if we care about actually preparing people for careers in the future of work, this is what our current catch-phrase of 'lifelong learning' must ultimately come to look like. And we must be ready to embrace it.
A number of high-profile organizations have made a strong start:
ihub
Ontario's Niagara Region is home to The Educational Research & Innovation Hub (or ihub) – a truly unique place of collaborative, challenge-driven learning for young people.
ihub seeks to bridge the gap between educational technology innovation and student learning in the K-12 classroom. This exception to the standard school curriculum model is a community-driven incubator, using the latest in educational technology to teach skills for innovation not limited to exercises within the classroom. By connecting and collaborating with local industry leaders, ihub is bringing relevancy to the learning experiences of young people.
Recently, iHub (in co-ordination with DSBN Academy) organized a 'career crawl' in which over 20 businesses in the downtown core provided grade 11 and 12 students with the opportunity to benefit from real-world learning – a chance to actively explore a variety of conventional and non-conventional career options. Additionally, students learned first-hand what strengths employers will seek in candidates for the careers of the future, and the related post-secondary pathways that will get them there.
While still rare, this style of integration between industry partners and public systems of education is on the rise elsewhere as well. It seems clear that we should expect the trend to proliferate and continue.
Waukee Apex
Recently, we were fortunate enough to attend the legendary SXSW EDU in Austin, Texas, where we had the opportunity to attend panels by countless different learning institutions and learn how they were changing the face of education. For us, arguably none of these were more memorable than that of Waukee APEX in Des Moines, Iowa – namely, the contributions of Maddie Darveau.
Maddie came to the conference as a graduate of the program. She shared her experiences passionately, illustrating to a captive audience how innovation centers can play a crucial role for business mentorship programs. She also touted APEX's modular furniture, classroom, and workplace systems, presenting a clear and present challenge to the idea of what a classroom should look like.
In a recent visit by Apple CEO Tim Cook to APEX, he called the school "a model for the country… We need this kind of opportunity for every kid in America." APEX and its programming stands as an example of how our systems of public education can work with businesses to help develop real-world, challenge-based learning experiences that actually prepare students with future skills that industry needs.
Prepr & PIE
At Prepr, the company I co-founded in 2011, we spent several years researching the cross-sections between open education and open innovation. In 2014, we launched a learning framework called PIE. PIE is an interdisciplinary problem-solving framework: a 3-phase method combining project leadership, innovation, and entrepreneurship, to help build agile teams and take ideas to market, in 15 steps in 90 days or less.
PIE, is a challenge-based, project-based learning framework that focuses on 21st century, future-ready skills (read Growth Mindset) for students in district school boards and higher-ed institutions.
As education systems globally begin to evolve with newer models of learning such as the flipped classroom, blended learning and the innovative schools of the future, we are starting to see a shift in paradigms. New and innovative learning methods such as design thinking for creative problem solving, entrepreneurship and internal incubation of ideas across projects, coupled with various education technologies are becoming the standard, not the exception.
This is why, we at Prepr are building a Global Lab Network to connect Entrepreneurs, Intrapreneurs, and Educators together to co-LEARN, co-LAB, and co-SOLVE real world challenges and create business opportunities. Prepr offers co-LEARN products, including the PIE Book and PIE Kits, as well as co-LAB programs to public & private organizations including district school boards, higher-ed institutions and enterprise.
In recent years, the innovation and entrepreneurship ecosystem has established itself across the globe – a network of aspiring innovators and entrepreneurs, startups, educators, enterprise, nonprofits, and government agencies. Educational institutions are opening internal accelerators, or incubators, to create innovative learning environments, providing the perfect space for students to test ideas, fail fast and often, learn from their mistakes, and repeat to build resilience and tackle real world challenges.
In Conclusion
When educational institutions share resources and agree to an open standard for interdisciplinary, challenge-based education, they light the way for millions of passionate, creative, and certified problem-solvers around the world.
Along with the examples cited above – and plenty of others that cannot be included here for the sake of brevity – we believe it is important to be developing innovative schools to activate future problem-solvers around the globe using a common learning framework and processes that are both repeatable and customizable to the educational environments in which they are applied.
Prepr aims to support district school boards and higher-ed institutions with the delivery of our collaborative, challenge-based, project-based, problem-solving framework that we've named PIE in order to help students build a portfolio of work that they can showcase, gain the skills and mindsets needed to sustain their future, and ultimately create positive impact in the world around them.
For more, see:
Salar Chagpar is an experienced change catalyst and business growth engineer. As co-founder of Prepr he is dedicated to helping organizations realize their full potential by teaching them to solve complex challenges. With over 10 years of public and private sector experience and an interdisciplinary skill set, Salar is able to provide guidance through every stage of the innovation journey. Connect with Prepr on Twitter @preprme.
---
Stay in-the-know with all things EdTech and innovations in learning by signing up to receive our weekly newsletter, Smart Update.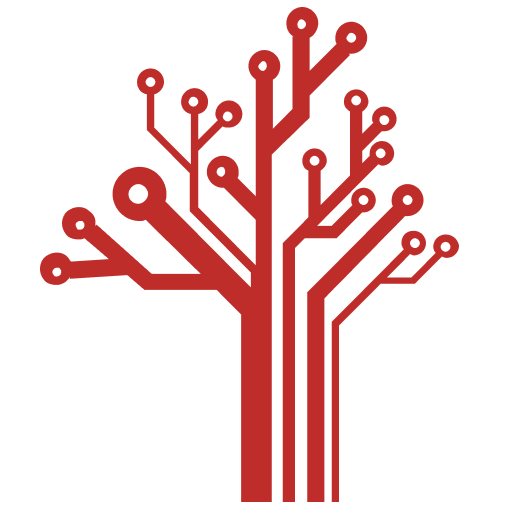 Getting Smart loves its varied and ranging staff of guest contributors. From edleaders, educators and students to business leaders, tech experts and researchers we are committed to finding diverse voices that highlight the cutting edge of learning.