12 Digital Tools to Try in the Classroom
Updated January 2022
Each year, I write about tools that made a difference in my classroom during the year. There are some tools that make the list every single year and that's because they continue to add new features, especially in the area of accessibility, or they integrate with other tools making them quite versatile and easy to get started with. What I love about all the options available for educators is that especially during this past year where we had to make transitions, there are enough tools out there to choose from and each offers templates, examples, lessons or ease of navigation that help educators to get started with them in the classroom.
When it comes to deciding on different methods or tools to use in our classrooms, it's always important to focus on the purpose and the why behind our decisions. I think it's equally important to share with our students the reason behind the choices that we make and how we believe it will benefit their learning.
Looking back over this year, I'm thinking about the tools that helped me to teach my students, but also to be able to connect with them, to build relationships, and that helped to support them and their families who were working with them during the time of virtual or hybrid learning.
If you haven't tried these tools, I definitely recommend going down the list and giving them a try in your classroom. Or if you have, maybe you haven't used them in a way that I might suggest, so that might be something new to try in the new year. In no specific order, here are some to try in 2022!
Promoting Student Engagement, Collaboration and Communication
1) Blackbird Code: Helping students to build coding skills is important, especially with an increased need for these skills in the world of work. Earlier in the spring I learned about Blackbird Code and started to use it with my eighth grade STEAM students. What is great about Blackbird is that students work at their own pace and have support within the platform. Using the features within or they can use the messaging feature to send a question to their teacher. It takes them through building the skills ​in ​coding and also offers them the opportunity to challenge themselves by using any of the lessons as a warm-up activity to practice their skills. Educators can sign up for a free 15 day trial with Blackbird. Easy to get started with and I definitely recommend teachers create their own account and try it out to learn more about coding.
2) Blooket: A game-based learning tool that offers educators a lot of data based on individual students and the whole class, which enables us to adjust our lessons and provide more personalization for students. Choose from different modes of play, either live or for homework. There are thousands of different games already available in the library. Simply duplicate one and make it your own by adding in your own questions or importing some Quizlet sets in. My students enjoy the Fishing mode and Cryptohack and the seasonal modes like Candy Quest. 
3) Book Creator offers a lot of ways for students to collaborate with one another, to have a global collaboration on a book, which promotes not only digital citizenship skills but also the essential SEL skills that students need to build to be successful now and in the future. Book Creator added several new features this summer including voice search and Remix! Books are remixable so when you find a book that you like, depending on the settings, you may have the option to download and edit the book. Book Creator has SEL template books, which are activity books that help you to give students a chance to focus on self-awareness through an about me journal or well-being. It helps students to reflect on their learning and build essential digital skills.
4) Buncee: A multimedia presentation tool that fuels creativity has been a favorite for 5 years in my classroom and with my students. Buncee's designers listen to educators who ask for specific backgrounds, characters or other items in the media gallery to represent current events, different student identities, diverse cultures and more. Buncee created all-in-one SEL toolkits for grades K-6 and 7-12 broken down to the five SEL competencies. It also offers ​the I​mmersive ​R​eader which offers many features to promote accessibility and language learning. Buncee also partnered with Capstone Publishing. By using Capstone's digital library collection, students can read ebooks or explore articles available on PebbleGo and use Buncee to express learning using a variety of media options.
5) CoSpacesEDU: CoSpacesEDU provides students with a way to not only create their own "spaces", but to be able to walk in the spaces created by their peers. To explore VR (Virtual Reality) and problem solve by figuring out how to code using Blockly, offers students a truly authentic way to learn, create and problem solve. The Gallery is full of examples to get you started with ideas for your classroom. Use CoSpaces to have students represent a scientific concept, a book report, or create a scene representing something studied in any content area. Talk about creativity, imagination, innovation and critical thinking, and more all in one tool. 
6) Formative: An interactive lesson tool that was a game changer last year in my classroom. I struggled with figuring out how to assess my students and to do so in a way that would give them multiple ways to show their learning but also would help with academic integrity when it came to testing. Because of the features available within Formative, you can see and provide feedback as students are working on their Formative in live time. Some favorite features are that you can shuffle the questions, choose from a variety of question and activity types and it also indicates whether the student has copied and pasted material into their response. As a language teacher this is definitely helpful for when it comes to the use of translators but for other material, helping students to continue to develop their digital citizenship skills this is key.
7) Flipgrid: Video response tool, which became one of the most talked about tools this past year after launching new features, making it even easier and more fun for students to share their ideas. Students can record up to a five minute response, add emojis to their photos and access the "grid" quickly through a grid code. It is a great tool for helping students to become more comfortable and confident in sharing their ideas and sparking curiosity with their peers. 
8) Gimkit Gimkit promotes increased content retention through repetitive questions and the different options for playing in or out of the classroom.  A newer feature this year was Gimkit Draw, which gives students a choice of three words to draw and classmates have to type in their guess as the drawing appears on their device. Great opportunity for visual learners as they draw and have fun guessing what their classmates are drawing. Perfect for practicing language skills too! There are additional modes to play in Gimkit and teachers receive detailed session reports with student progress to help guide their instruction.
9) ImmerseMe: A really engaging way to learn languages through virtual reality! Students could select different scenarios to practice their language skills and receive feedback from right within the ImmerseMe platform. There are nine different languages to choose from and over 3,500 interactive experiences like eating in a restaurant, shopping, asking for directions, participating in sports and more. Activities come with lesson scripts and pronunciation previews, but the best is that it immerses students in a 360 environment, creating more authentic ways to learn a language. Great for students and for teachers!
10) Nearpod: Nearpod continues to be a game changer in our classroom. It provides so many options for presenting material as well as assessing students through diverse activities. The chance to be immersed in virtual field trips and explore places around the world is of tremendous value for students. Educators can quickly create interactive lessons which include multiple question formats, the ability to upload content, BBC lessons, PhET simulations, and even add in GIFS! Nearpod integrates with Google Classroom and Canvas, and most recently with Remind, making it even easier to share lessons. Nearpod also added 27 "College Tours", available in VR, a great way to have students experience different schools by immersing in the campus, without having to travel the distance. 
11) Quizizz: Quizizz continues to launch some new features, which makes it easy to get started. There are lessons available that can be run live or student-paced. When playing live, students can see the class accuracy reflected as it updates the leaderboard live with each response. Teachers can also turn off the leaderboard and adjust the other settings. There are thousands of games ready-to-run in the library, making it easy to get started or create your own. 
12) Spaces EDU: At the end of the 2020-21 school year, my 8th grade STEAM class students were working on independent artificial intelligence projects and genius hour activities. Because many students were virtual, I needed a space where they could share their progress, that I could provide feedback, and that they could see what their classmates were working on. Use Spaces for digital portfolios, for extending the classroom discussion, or for things like project-based learning or genius hour. It's also great for helping students to build the essential SEL skills as they track their progress and can reflect on their growth.
In the end
These are just 12 of the many tools out there for education. The most important thing to remember is the "Why" behind using these in the classroom. While these 12 tools made a difference in my classroom, they may not have the same impact in yours, but I do recommend giving them a try. Think about the tools you are currently using to amplify or facilitate student learning. What is making a difference in how, what and where students learn? Could one of these be used in place of another, as a way to engage students more in learning, or even better, provide opportunities for students to move from consumers to creators?
My advice is to simply choose one of these 12 tools and give it a try.  See how it goes, ask your students for some feedback, and then plan your next steps.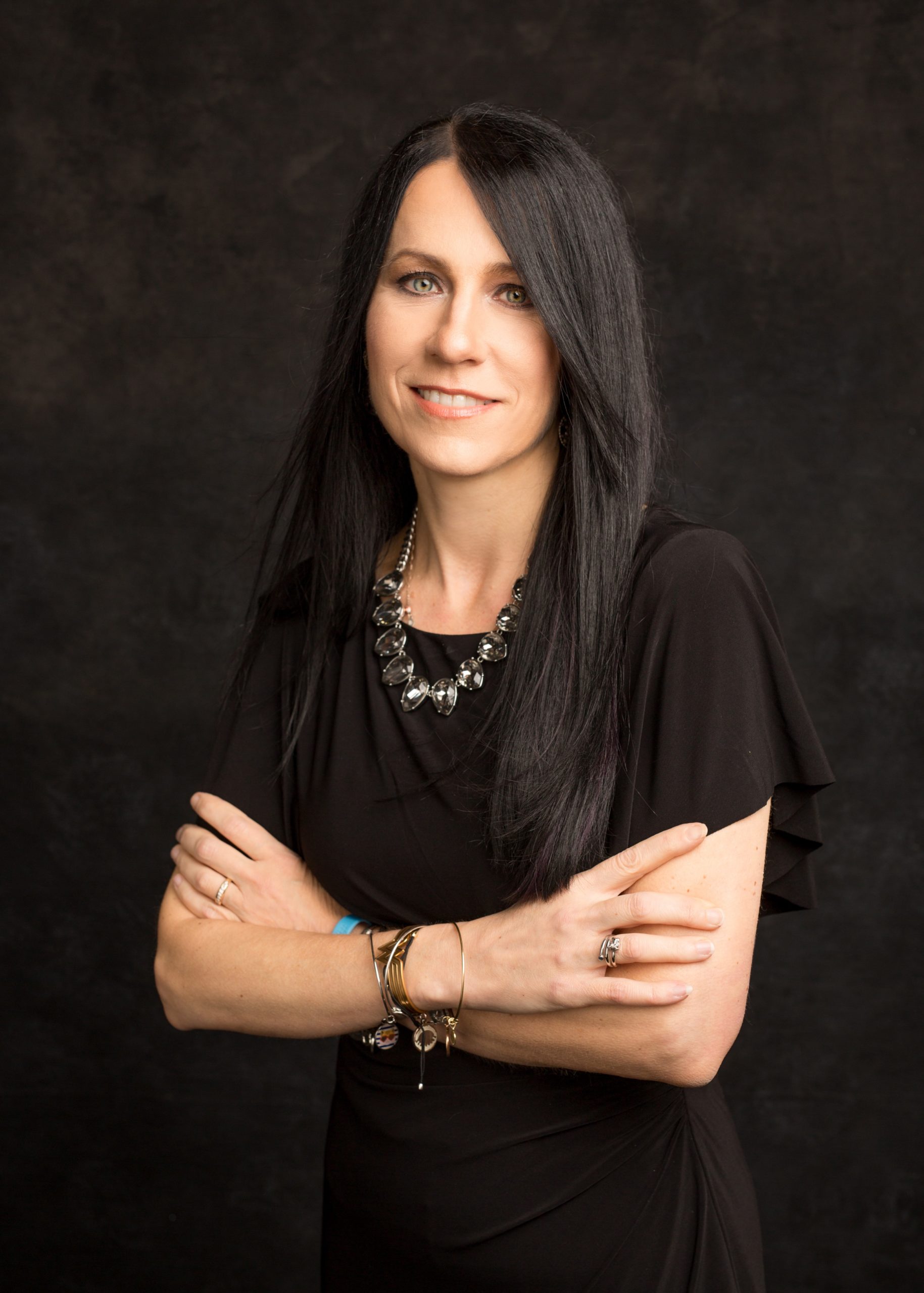 Rachelle Dené Poth is a Spanish and STEAM: Emerging Technology teacher at Riverview High School in Oakmont, PA. Rachelle is also an edtech consultant, presenter, attorney, and the author of seven books, her most recent Things I Wish [...] Knew includes stories from 50 educators. Rachelle is an ISTE Certified Educator. Follow Rachelle's blog at www.Rdene915.com.