Key Points
The use of digital tools that help to connect students with real-world learning opportunities will expand global awareness and transform the learning experience.

Here are 12 digital tools to consider using in 2023.
The start of a new year is always a great time to explore ideas, especially after having some time away during a winter break to relax and recharge. Kicking off January or any time when looking for new ideas throughout the year, it's always good to have a list of possibilities to explore and see what the benefits are for students. Also as educators, it is important for our own professional growth that we embrace new, and maybe even some non-traditional methods of instruction. We need to provide more choices for students that will not only help them to build content area skills but also will lead them forward into their future careers.
Students need access to learning experiences that push them to drive their learning, which will boost student engagement and even spark more curiosity for learning. We also want to provide ways that help students build their ability to problem-solve, create and reflect on the learning process itself.
By exploring different teaching methods or bringing in a variety of digital tools to facilitate those methods, we will amplify student learning potential. The use of digital tools that help to connect students with real-world learning opportunities will expand global awareness and transform the learning experience. Choosing methods in our classrooms that also foster the development of social-emotional learning (SEL) skills, will benefit students now and in the future.
Meaningful and purposeful learning
When students experience learning that is meaningful, purposeful, and relevant to their lives, it boosts student engagement and amplifies their learning potential. By choosing methods that are not specific to the content area, such as bringing STEM-related learning opportunities helps students in many ways. With these options, we can leverage methods like project-based learning (PBL) or genius hour and focus on developing SEL skills.
To best prepare students for the future, they need to develop the five competencies of SEL: self-awareness, self-management, social awareness, relationship-building, and decision-making. Deciding on a method and then finding the tools to facilitate more meaningful and authentic interactions and learning will positively impact student learning in many ways.
Here are some ideas for students and teachers. Dive in and try something new. Pick one for each month and make time to reflect on its benefits, and ask students for their input too!
Book Creator is a multimedia creativity tool. It has added features such as captions, translation in 120+ languages, and improved screen readers. Students can also collaborate on a book with a partner or as part of a class. Each book can include audio, video, text, and images and they can even comment on each other's books. It also has Canva and Bitmoji integrations and more!
BookWidgets was an instant hit in my classroom. Choosing from more than 40 templates, teachers can create bingo cards, crosswords, exit slips, jigsaw puzzles, timelines, word searches, and more for students. These can be used in any content area or grade level. To promote accessibility, BookWidgets also has an audio recording option which enabled me to record messages for students and is also great for having students record themselves too.
Buncee is a great option for multimedia presentations and interactive lessons. Another benefit is it offers Immersive Reader which promotes language accessibility for students. Buncee also has an SEL toolkit that provides ready-to-use template activities for use in grades K-6 and 7-12. Also with PebbleGo Create, it combines the power of stories and lessons that students can explore and then create to share what they are learning,
Elementari is a tool we started to use this year and it has been fun seeing what the students create. There are many options available with Elementari, including the option for students to create an interactive story and build their skills in coding. There are more than 10,000 illustrations and sounds available to choose from.
Games! There are so many options for game-based learning tools. Students enjoy having a variety and for teachers, being able to create quick games and have access to real-time data makes a big difference. Each of these games offers a variety of modes of play. Check out the choices available with Blooket, Gimkit, Kahoot!, Quizizz, and Quizlet Live! Having games to play live in class or in some cases, to use as extra practice for students as student-paced can enhance learning in many ways.
Genially is quite a versatile and interactive presentation platform that makes it easy to create a variety of multimedia projects. In my classroom, we have used it to create an About Me graphic, a resume, a website, choice boards, flyers, interactive images, class newsletters, individual or collaborative presentations, scavenger hunts, and more. There are thousands of templates to choose from that make it easy to get started!
Mote is a fantastic way to provide authentic and timely audio feedback for students and encourages better communication and understanding of where students are in the learning process. With Mote, the feedback can be translated in real-time, simply choose the language and slow down or speed up the transcription. Also, a great way to build student confidence in learning is by leaving personalized messages for them!
Nearpod is a multimedia, interactive presentation tool that enables teachers to get started with ready-to-run lessons or quickly create engaging lessons. The lessons can include a variety of content such as virtual trips and 3D objects and many activities to add including short responses, collaborative board, matching, and more. There are thousands of lessons available on topics such as digital citizenship, social-emotional learning, career exploration, and current events. Nearpod has a library full of options for all content areas and grade levels.
Spaces EDU offers individual, class, and group spaces, which foster collaboration at different levels. For a teacher-to-student interaction, the individual space helps students to build confidence in sharing their learning with teachers. We have used the group spaces for working together on activities like a scavenger hunt, an in or out-of-class discussion, or to work on PBL for example.
STEM-related: There are some new resources we have explored this year including iBlocksPBL and Marty the Robot!  Students really enjoy being able to learn about topics that matter to them and as they work through the iBlock, they are building essential SEL skills, especially self-awareness and self-management. Teachers have everything they need to dive into STEM and PBL.  With Marty the Robot, even the youngest learners can get started with coding using screen-free coding cards.  Birdbrain Technologies offers the Hummingbird and Finch Robots that are great for use in any content area and teachers can even request to try these resources with their students! With Birdbrain, students can dive into learning about AI and robotics using Google Teachable Machine with the Finch robot!
StoryJumper is a digital storytelling platform that gives students so many ways to share their learning. Students can choose different characters, props, and background scenes and even add audio to the books that they create. StoryJumper helps educators promote student choice, and spark curiosity and creativity as they design their stories. There are also libraries full of books to explore.  Books can also be shared with classmates and families.
Teacher tools: There are also some tools to explore that are beneficial for educators, especially for improving our teaching practice. One example is LessonLoop, which is used to anonymize student engagement surveys to gather feedback from students. The students' responses help educators to guide their next steps and better plan for instruction by valuing the input of every student. Also, for educators looking for more feedback for professional growth, Edthena has the AI Coach, a virtual coaching platform that I have tried several times. It is a great way to be "observed" and be able to reflect on our practice, interact with a chatbot, and have the support and resources needed to help us set goals and improve our work. Both of these tools help us to become better for our students and receive the feedback that we need.
As with all new ideas, trying new methods or digital tools, or taking a different role in the classroom may be uncomfortable at first, however, there are many benefits. Taking risks with new methods is a great model to set for students. Choose one of these options to create a class hook to pique student interest or make a quick change to your plans and experiment with a new teaching method or digital tool. Sometimes I even ask students to brainstorm ideas for our lessons. We can learn so much from them.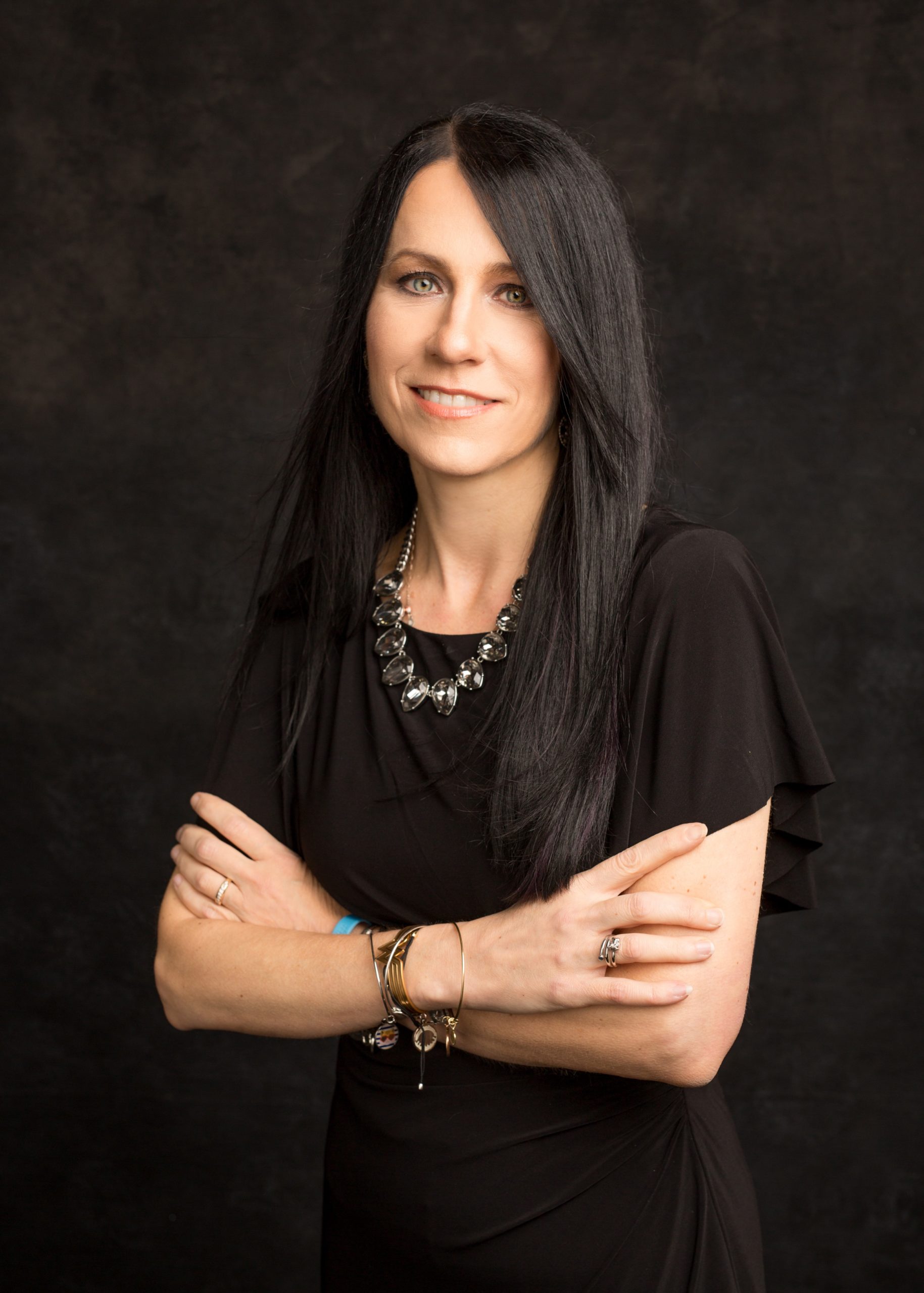 Rachelle Dené Poth is a Spanish and STEAM: Emerging Technology teacher at Riverview High School in Oakmont, PA. Rachelle is also an edtech consultant, presenter, attorney, and the author of seven books, her most recent Things I Wish [...] Knew includes stories from 50 educators. Rachelle is an ISTE Certified Educator. Follow Rachelle's blog at www.Rdene915.com.