Looking Back: Versatile Tools That Made a Difference
As part of my yearly practice, and ongoing reflection, I like to look back over the year and the changes that I have made in class, the tools used and what helped me to provide a more diverse and engaging learning experience for my students. I can break it down into different categories of tools that, even though they might have been created for a specific purpose, really are quite versatile when it comes to their use in the classroom, by teachers and students.
Augmented/Virtual Reality
This year, I feel that one of the biggest areas of growth in terms of technology has been with the use of Augmented and Virtual Reality in the classroom. It's been an amazing year in my classes as we have explored some of the new apps and technologies that have come out. If you are looking for up-to-date information about these topics,  I recommend #ARVRinedu, created by my friend Jaime Donally as part of her weekly chat on all things related to Augmented and Virtual Reality in education.
Augmented and Virtual Reality tools provide powerful ways to immerse students in learning and for students to explore places and objects more closely, which gives them more control as they "travel" around the world. We can use these tools to encourage students to create, and develop the skills of critical thinking, problem solving and have fun learning and creating their own experiences.
Tools to Try:
CoSpaces: One of the best new features of CoSpaces is the "collaborate" feature. Students can create different spaces and work together in a group to come up with a story, or a game, or anything they want. It promotes more authentic and meaningful learning and can be used in any content area, to have students design a more immersive story together. Students can collaborate on projects and build their collaborative and digital citizenship skills as well. They can add relevant objects, animations, sounds, and code using Blockly to animate the characters and make it a fun way to explore in VR, especially when they are able to explore in the spaces created by their peers! Recently added was the Merge Cube add-on, making it an option for students to hold their space in their hands!
Metaverse: Use it to have students create an interactive "experience" which includes different characters, GIFS, thousands of objects, 360 images or videos, portals, Google Vision options and more. Metaverse can be used for assessments and for helping students to learn about augmented reality. It is easy to get started with the tutorial videos or by exploring the thousands of "experiences" available in the library. Students enjoy creating their experiences and testing them with their classmates!
3D Bear: Teachers can have a class account and use 3D Bear for students to design different spaces with 3D objects and animations, choosing from a variety of objects and themes. It is a great way to tell a story in augmented reality and for students to show learning by creating a narration to go along with the environment they create. There are lessons available for use with grades 1-6 and up, in ELA, Math, Social Studies, Science, and STEM/STEAM-related topics. A nice feature is that teachers can get started fast as each lesson comes with links to other reading materials, resources, and even worksheets.
Virtual Field Trips
When we can't take students out of the classroom to explore faraway places, or we don't have enough resources to make those trips happen regularly, technology can be used to bring the world of learning into our classrooms. Being able to let students explore different places through virtual field trips, rather than simply watching videos or looking at images in the book, has been a great benefit this year with the different tools available for exploring the world from the palm of your hand. No worry comes with using these tools as they are easy to get started with and like many others, already have a lot of lessons available for teachers to start using right away.
Tools to Try:
Skype: Joining in the Microsoft community, opens teachers up to connect with other classrooms and even experts from around the world. If you are teaching about a place or learning about a concept, find a way to bring students in contact with people from these places by using Skype or even Mystery Skype. Students can learn so much more when you're able to connect with the people and places in our learning about it.
Google Expeditions: If you ever wanted to be a tour guide and lead students in the exploration of a place you are studying or even closely explore an object in AR, then Google Expeditions is an easy way to get started. There are more than 100 objects to view in augmented reality and over 800 tours available to choose from. The "guide" has access to scripts, questions to ask and more resources available within each tour, quickly downloadable to your device.
Tour Builder: Students asked earlier this year while using Google Expeditions if we could create our own trip. After a little research, I learned about Tour Builder. Teachers can create tours and have students explore on their own and then add some other activities or links to enhance instruction or enrich the content in some way. You can also have students create their own tours and then share all of the tours with the class, to provide even more authentic learning and resources for students.
Interactive Lessons and Presentation Tools
Looking for more ways to involve students in learning beyond the school day or even working at their own pace during station rotations in class? The following tools open up a lot of possibilities for providing more authentic practice for students and faster feedback for teachers to use for planning. Some of the benefits are that these tools integrate with Google Classroom, can easily be shared with a link and available to students when they need it. You can create a blended lesson or flip your classroom.
Tools to Try:
Nearpod: A versatile tool that could fit into each of these categories, but the main use was for providing students with a lot of options for practicing, all housed in one tool with one link. It includes virtual reality tours and even 3D shapes to explore, that can be easily added to a lesson for students to immerse in learning. Activities to add into the lesson include collaborating, polls, open responses, drawing, matching pairs, memory test, even adding in web content and videos. It is easy to find lessons to get started with, search by content area and grade levels, or based on topic. You can also add the Chrome Extension or create a Google Slides presentation, then convert it into a Nearpod lesson!
Formative: With Formative, you can create an interactive lesson which includes a variety of question types, multiple choice, short answer, audio response, drawing, graphing and other content which enable students to have different ways to show what they know and can do with the material. There are sample lessons available and it is easy to create a lesson fast.
Buncee: A versatile tool for educators and students that can be used for creating a multimedia presentation with animations, drawings, emojis, stickers, 360 images, and safe search videos to embed within the presentation. Recently Buncee added templates, making it easy to get started creating right away. There are different categories to choose from including: awards, bookmarks, business cards, flyers and events, printable worksheets, scrapbook and photo albums, social media banners and much more. You can save time by starting with the template and then making it your own.
Game-Based Learning
There are several game based learning tools that provide a more personalized and often engaging way for students to practice with the content. These tools are a good way to enhance the learning experience and adding them into your classroom toolbox, and they create additional ways for you to not only assess students but also to give them an opportunity to be more actively learning in class. And for some tools, it can be a good opportunity to have students create their own games which provides more personalized practice and adds to the resources available to all students in the class.
Tools to Try:
Gimkit: Created by a student enrolled in a project-based learning school, this was a huge favorite of my students when we started playing it back in the spring. It is easy to create a "kit," which is a game, within only a few minutes, especially if you are using words from a Quizlet account. You can also upload your own sets of terms. While students enjoy playing this game for the competition, the thing they noticed the most is that it recycles the words and they feel like they know the words even better after playing a game. It also provides teachers with an overall breakdown of responses and individual student summaries. Keep watching the new features that come out as it is continuing to evolve.
Quizizz: This platform has continued to add new features and offer more for students and teachers when it comes to assessments and game-based learning. It provides a different way for students to practice the content and have access to immediate feedback and opportunities for additional review. Students can now create an account and when they are logged in, they can access other games they have played in the past. Being able to go back to games played makes their review even more personal because they have choices available to them to get the practice when they need it.
Kahoot!: If you haven't had the chance to try Challenges, you can "challenge" students to complete one of your games by sharing a code with them, just as you do for the live games but students can log into it within the app on their phones. Students can challenge one another on different topics that they find in the app. It creates a good way to provide additional practice for students outside of the classroom, where they don't have to rely on the Smartboard to see the questions and have everything available on their device. Also new this year was the "Nickname Generator" which gives students 3 spins and creates fun and unique usernames such as Majestic Eagle and Rockstar Panda. Going with the name generator cuts down on time lost while students try to come up with their own creative names!
It is always a lot of fun to explore the new tools as they come out or even check out the new features from the tools that you have been using. The main thing to keep in mind is to always keep focusing on the "why" behind using one of these digital tools.
Thinking about these tools and how they impacted my students over this year, and also taking into account the student feedback, I have seen the benefit of having a variety of tools to choose from. Deciding what to use based on student interest and of course, always focusing on what I am hoping to accomplish by using the tool. If you haven't used one of these or if you haven't used one of them recently, then I encourage you to check them out, especially when starting the new year.
For more, see:
---
Stay in-the-know with innovations in learning by signing up for the weekly Smart Update.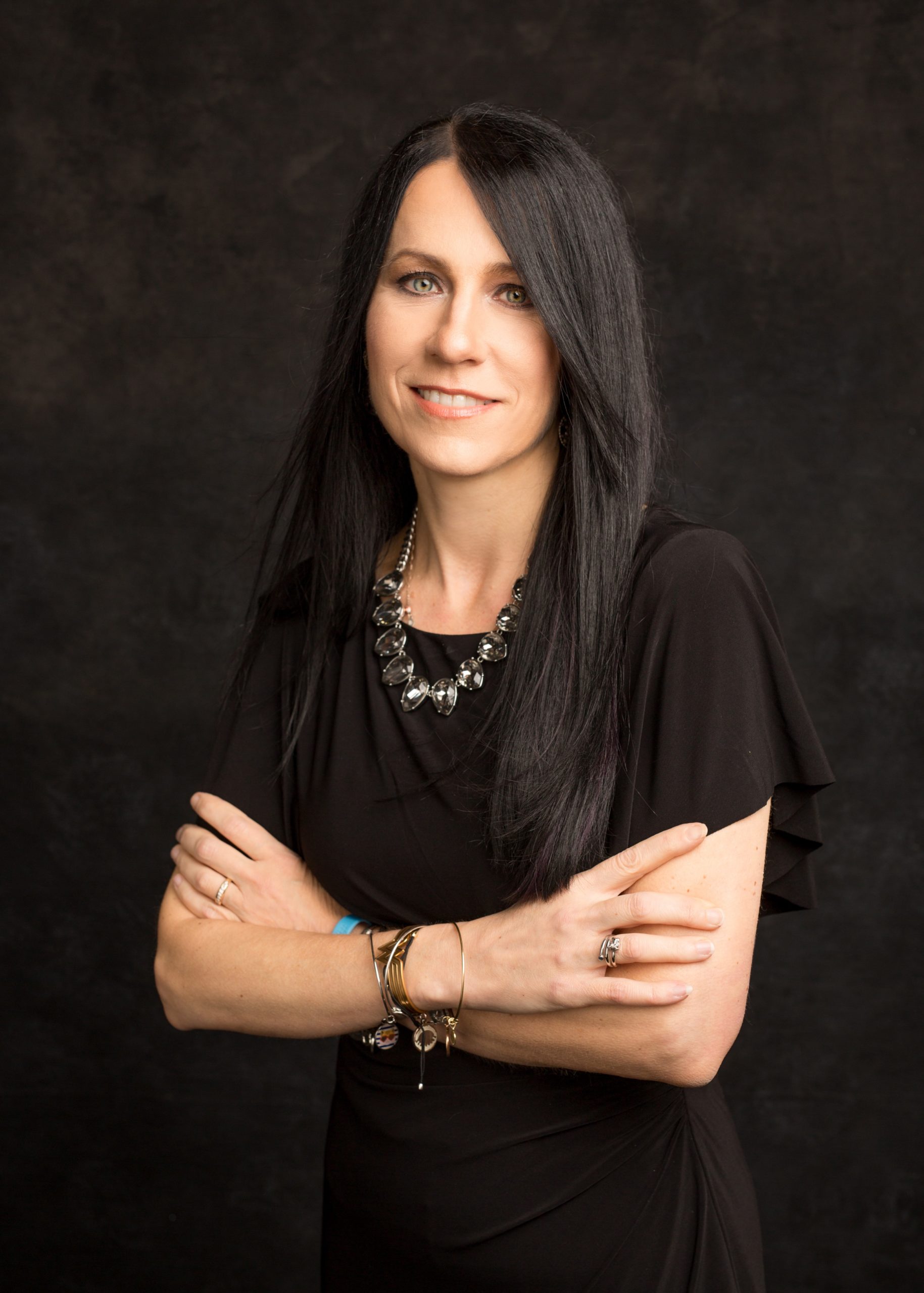 Rachelle Dené Poth is a Spanish and STEAM: Emerging Technology teacher at Riverview High School in Oakmont, PA. Rachelle is also an edtech consultant, presenter, attorney, and the author of seven books, her most recent Things I Wish [...] Knew includes stories from 50 educators. Rachelle is an ISTE Certified Educator. Follow Rachelle's blog at www.Rdene915.com.