10 Tools With a Big Impact in 2020!
Every December, I think about the types of strategies and digital tools that I used during the year. There are always some that remain a constant choice in my classes and many new tools that I try and then add into my regular "toolkit" because of the benefit to students and their response to using them. The reason that some tools stay on the list each year is because of the versatility they offer, the new ways that we've discovered they can be used, and in many cases, because they provide an abundance of choice for students when it comes to learning.
I typically reflect on a few guiding questions: What did the digital tool help me as a teacher to do better? How did it promote student engagement or positively impact their learning potential? And did it empower students by providing more authentic and personalized learning opportunities?
At the end of each year, I like to think back to the methods or tools that made a difference for my students, and this year, I also considered the tools that were helpful as we transitioned through school closures and in-person, hybrid, and fully virtual learning environments. It has also been more important than ever to find options that enable us to provide students with authentic, meaningful, and timely feedback which we know is critical for learning and which also promotes communication and collaboration between classmates. Here are ten tools that made a difference and that I recommend trying at the start of the new year.
1. Buncee is a one stop shop for creating multimedia and interactive presentations. There have been several updates and new features this year including augmented reality! Getting started is easy through the Ideas lab, where teachers can explore thousands of lesson ideas and templates to use in the classroom. Check out the app smashing possibilities with Buncee and Flipgrid. Teachers and students can create a lesson or a prompt with each of these and add additional resources that are relevant to the class or school news. Buncee also has Immersive Reader which increases accessibility for students and offers more robust ways to learn, especially for language learners. The added benefit of having Immersive Reader in tools like Buncee, Flipgrid, and Wakelet promotes accessibility and enables these materials to be shared with classrooms around the world.
2. CoSpaces EDU is a virtual reality platform that became a favorite for some of my 8th grade students this past year. Teaching a STEAM course has been a little more challenging, however with tools like this, students can explore emerging technologies and collaborate! Whether they create a space in 360, design their own parkour game, write an interactive story, or just build a fun space to explore, students will enjoy creating in VR and developing coding skills too. Another benefit is the Merge Cube add-on, which enables students to hold their Cospace creation in their hands! Students can even collaborate by working on a project to create a space together. With MergeEDU, educators can use the cube to further engage students in learning about the earth, dissecting a frog, exploring a volcano, and more through the immersive, hands-on experience.
3. Edpuzzle: Sharing the screen to show a video did not always work well and this is one of the reasons that I started to use Edpuzzle more. With Edpuzzle you can add open-ended questions, multiple choice, or notes into a video so that students can work through the video and process the information at their own pace. Whether you create your own video to upload and add questions, find a YouTube video to use, or choose from the Edpuzzle library, creating interactive video lessons is easy to do. My students like that they can use the app and complete the lessons on their phone and I appreciate being able to see their progress and provide feedback quickly.
4. Flipgrid is a social learning platform where students and educators can record a video response and include additional content such as Nearpod lessons or Wonderopolis articles and more. Flipgrid can also be a great option for doing a screen recording. You can choose from different backgrounds and your recordings can be up to 10 minutes. Using Flipgrid can be a fun way for students to exchange ideas about what they are learning, reflect, and provide feedback to classmates, or connect globally with students from around the world. It is helpful for developing many of the core competencies of SEL. Educators can choose from more than 10,000 ready-to-launch topics.
5. Gimkit is a game-based learning tool that has continued to be a favorite with my students. What makes it different from other similar digital tools is that it promotes increased content retention through repetitive questions, and because of the different options for playing it in the classroom. Students also build SEL skills as they play and have fun while learning. Some of Gimkit's updated features this year include being able to search and use pre-made kits, multiple ways to look at the student data, and making flashcards. There are multiple modes to play, most recently "Trust No One" style, similar to Among Us, which has been a big hit. Gimkit does not require that questions be projected onto one screen which definitely helps with virtual learning environments.
6. GoFormative has been a great choice this year during virtual and hybrid learning as I looked for a way to assess students. Formative is a web-based tool used to create digital formative assessments for students to complete. There are "Formatives" available in the library that you can search and use for your own classroom or edit it to meet your specific assessment needs. Students join using a code and as they complete the assessment, teachers see their progress live in the dashboard. Question order can be scrambled and teachers can select from many options for question types including multiple choice, matching, resequencing, drawing, audio, and more as well as uploading content and videos into the Formative. Providing feedback is fast using the comment feature that can send responses directly to students as they work.
7. Nearpod is a multimedia, interactive presentation tool that is used for creating engaging lessons that include a variety of content such as 3D objects, virtual trips, and videos. Nearpod has thousands of ready-made lessons on topics such as career exploration, digital citizenship, social-emotional learning, and English learner lessons, and also offers professional development resources for teachers. Lessons can include audio and video, drawings, quizzes, polls, matching pairs, and content from PhET Simulations, Desmos, BBC, YouTube, and more. Nearpod lessons can be done live in class or student paced. Especially helpful in hybrid or distance learning, lessons through Nearpod are great options for immersing students in different learning experiences and traveling around the world or exploring places and objects more closely.
8. Synth is a tool that we have used for a few years because it provides an easy option for recording a podcast and building communication skills. It can be a great tool for speaking assessments and extending the time and space of classroom discussions. We use Synth with our project-based learning and students were able to ask questions, respond to discussion threads, and communicate with students from Argentina and Spain. Synth includes options to record audio or video. It is a great way to encourage students to share their ideas and build some through speaking. Being able to give students timely and authentic feedback is critical for learning. It is also important that our students be able to provide peer feedback and develop their skills of communicating and collaborating with their classmates. Some of the tools that help with this give students the opportunity to build confidence in learning and be able to share through voice or video or a combination of the two.
9. Wakelet is a content curation tool and so much more. More than just a "space" where I would curate blogs, videos and other resources, it is a powerful tool for student learning. With Wakelet, teachers can design blended learning experiences, create station rotations, have students create a digital portfolio, create a scavenger hunt, and many other possibilities. With Wakelet you can also record a Flipgrid short video within the Wakelet collection. Educators and students can collaborate in a Wakelet collection and even fully embed a Buncee into the Wakelet! Wakelet launched "Spaces" this year which creates even more possibilities for collaboration.
10. Zigazoo is a video-sharing app that is used for students to create a short video in response to daily prompts. It is easy to get started with Zigazoo and find some prompts by exploring the different educator channels or make your own to assign to a class. Each video can be up to 30 seconds in length. There are daily featured projects and the Zigazoo app gives students and teachers a fun way to think about and try new things. Explore the #dailyzigazoo to get started today.
Some of these tools help students to build confidence in learning and share what they are learning through voice or video or combination. While this is how my students and I have used these tools in our classroom, there are definitely many ways these tools can be utilized. Think about some of the tasks that might be taking up a lot of your time, or consider some issues or challenges you might be having. Create activities, announcements, lessons, and more by leveraging the many options available within each of these.
It has not been easy to transition over the past year, however we have many tools available to us and we have the opportunity to take some risks and bring in new ideas and possibilities for our students. My recommendation? Start with one thing. Give it a try, ask students for feedback, and then make adjustments as needed. New year and new opportunities for learning!
For more, see:
---
Stay in-the-know with innovations in learning by signing up for the weekly Smart Update.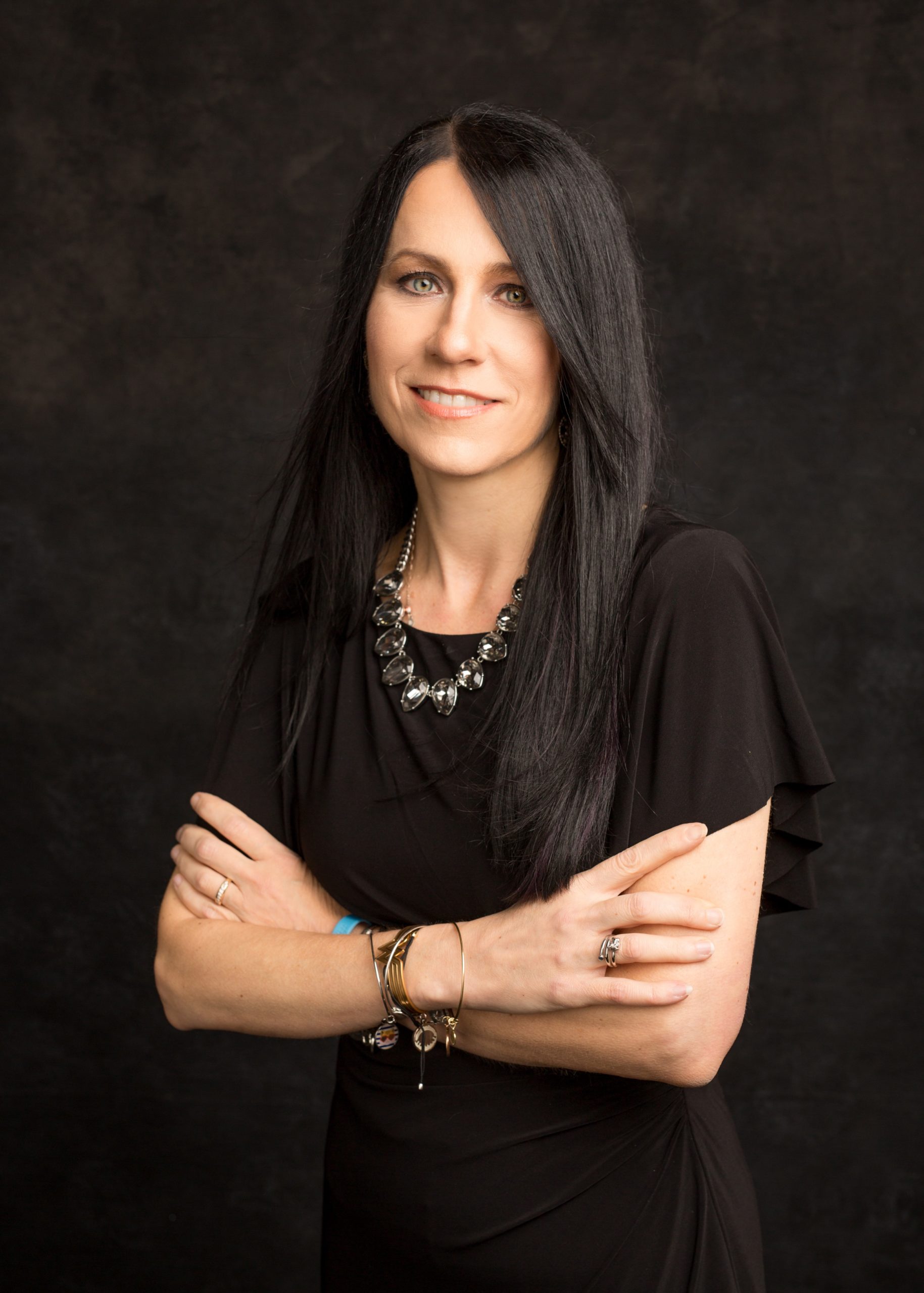 Rachelle Dené Poth is a Spanish and STEAM: Emerging Technology teacher at Riverview High School in Oakmont, PA. Rachelle is also an edtech consultant, presenter, attorney, and the author of seven books, her most recent Things I Wish [...] Knew includes stories from 50 educators. Rachelle is an ISTE Certified Educator. Follow Rachelle's blog at www.Rdene915.com.