Why Online Learning Works for My Family
Angela Shelton-Garofano
I first looked into online schooling for my son in the summer of 2013. However, I was so nervous about what that meant for me that I didn't enroll him in it until April of 2014. See, my son has Autism Spectrum Disorder (ASD) and had been having issues in his "brick and mortar" school since he began with things only escalating. With online schooling, I was nervous that he'd miss out on peer interaction, that various therapies would be lost and that I, personally, would be putting way more on my plate than I could handle since I also run my own business and am still very involved at the "brick and mortar" school that my daughter still attends. What I learned was that my fears were unfounded and that my son can thrive in this online school setting.
What brought me over to online school and really made me take that leap of faith was my evaluation of his existing IEP. Turns out, all but one of the interventions and therapies could be gotten rid of by simply removing the stressors that his old school was placing on him. When he's not being bullied on a daily basis he doesn't need to go to the "sensory room." When he's being challenged and not being made to repeat problems simply to "kill time" he stays engaged and focused. The only therapy that still applies after enrolling in online school is Speech Therapy, which is offered to him weekly via Google Hangout!
I will always remember the day I told him it was his last day at his old school. He had a good day that day and told his teacher, aides and classmates (notice I didn't say friends) goodbye. That night, he slept peacefully and awoke the following morning at a reasonable hour and not his typical 5am. Right from the start his anxiety level went way down! I found that he wasn't alone in this and that my anxiety level also went way down. I'll be honest, I was expecting it to shoot through the roof, but it didn't at all. I realized that when he was at his old school I was tethered to it all day for fear that he'd need me. Many times I was called to the school to come help calm him down or even to pick him up. I was putting all that stress on my shoulders so much so that I wouldn't allow myself to do anything, even go to a doctor's appointment, because I feared he'd need me and I wouldn't be there. Now, with online school, I know where he is and I know that he's safe. I know he's not being bullied or picked on. I don't have to worry about his teacher calling or emailing me a bad report because I'm his teacher now. I feel free.
Another reason I opted for online school as opposed to traditional homeschool was the factor of lessons and lesson planning. I was a teacher for nine years so I know how to plan lessons, but I was worried about finding the best lessons, staying on track, and even what to plan. With online school, that's all taken care of for me. We have our weekly schedule that we can abide by as-is, or I can alter it for various reasons to fit what we have going on that week. Each Sunday I sit down and print us both a copy of the plan for the week and make notes on my son's telling him workbook page numbers and whatnot. We like to do different subjects on the same day, so we keep the schedule as-is for the most part; but I like how I have the flexibility to change it and do math all one day and language arts another day if I choose to. I also appreciate the fact that, while attendance is tracked, it's not tracked on a daily basis. As long as progression is being made in the coursework then all is well. If my son is having a bad day or if we have to attend to my daughter that day then I can move our lessons around and not do school for the day. And since he's only doing necessary work and not "busy work" we finish much earlier than he used to at his old school leaving us time for piano lessons, swimming and other various activities that we couldn't do before.
Overall, I love online school and highly recommend it to all my friends who are even thinking about alternative options to the traditional brick and mortar schools. My son now has friends that he never had before at his old school. He's involved in activities that he enjoys at a time that's convenient for the entire family. And while some people worry about him not benefiting from the social interactions that traditional schooling has to offer, I sure don't. At his old school the only social interaction my son was getting was when he was being bullied, picked on and singled out. With online school, his peer interactions are positive and he's learning to relate to adults…a lesson that I think will benefit him immensely during his childhood and help him to make wise decisions later in the turbulent teen years.
If you are unhappy with your child's current schooling situation, overwhelmed or worried about what online schooling means or wonder if it's a fit for your child, I suggest you give it a try. My son tells me almost daily that he loves online school and that he's so happy I'm his teacher. I regret not doing this sooner. Don't let that regret be yours; give online schooling a chance.
This blog is part of our Smart Parents series in partnership with the Nellie Mae Education Foundation. For more information about the project, see Smart Parents: Parenting for Powerful Learning as well as other blogs:

Angela Shelton-Garofano is an Independent Senior Director at Thirty-One Gifts.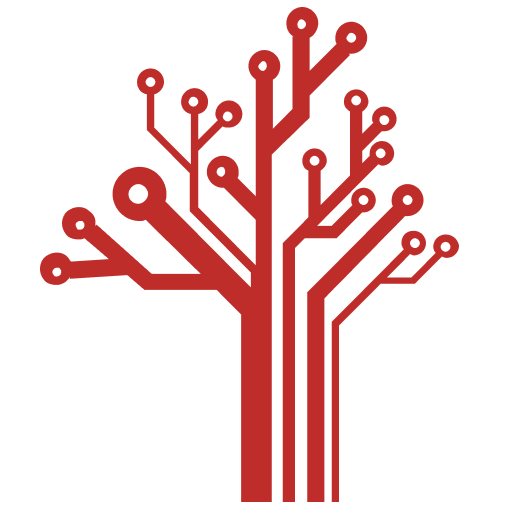 Getting Smart loves its varied and ranging staff of guest contributors. From edleaders, educators and students to business leaders, tech experts and researchers we are committed to finding diverse voices that highlight the cutting edge of learning.