How We Can Support Educators and Parents in the Midst of 'Crisis Schooling'
By: Amy Valentine
Kai, 11, had just reached a point where he was understood by his teachers to not have sloppy handwriting or a 'lazy' approach to assignments but rather, a learning disability that required additional patience and attention. Dysgraphia set him back, but he'd been working hard to make strides. His progress was showing.
Then the schools closed, and Kai's classes went fully online. His penmanship, and more importantly, his ability to coherently put thoughts into written words, has been left in the balance.
There is, of course, a reason teaching is a profession, and specifically, that online teaching is a specialization within it. Educators are trained to understand the medium, including its limitations and obstacles. Engaging students, conveying meaning, and offering stimulating learning experiences online is difficult. Professional development done in a hurry can't help a complete newcomer to get up-to-speed in mere days, let alone weeks. It's why teacher-centric nonprofits and an entire technological ecosystem exist around it, enabling hybrid experiences like blended classrooms to fully virtual schools.
This is something I know intimately well: I'm a former online teacher and school leader from the 'early days' of what was an emerging approach in K-12 education. Back in 2005, I taught high school students remotely. For the past four years, I've led Future of School, a national nonprofit that supports educators, students, and families who have embraced digital learning. Suffice it to say, I was always hopeful about the prospects for K-12 digital transformation—but I was not expecting this.
I'm also a parent of a child with learning challenges; Kai is my son.
We're in month two of 'crisis schooling,' which is not remote learning. There are two key reasons for this distinction:
Schools are requiring teachers accustomed to classroom instruction to navigate a challenging online learning landscape with little to no training, support or tools.

There are lists of resources cropping up and ed tech companies that are all too happy to capture potential leads.
We're also asking parents (like me) who are likely busy with their own work and/or other caregiving responsibilities to essentially DIY their children's education.

 Whether we're serving as learning guides and mentors, this is well beyond the occasional hour of homework help.
Don't believe those colorful at-home learning schedules you've seen posted on your contacts' social media profiles; they're only telling a fragment of the story. For every household able to put in place a structured approach—perhaps the parents are former educators or have a stay-at-home parent who can oversee this daunting and time-consuming new task—there are countless other families struggling with America's largest-ever remote learning experiment.
The major gaps in learning opportunities that we're seeing now are going to expand. Not every household is fortunate enough to have parents with the motivation or ability to dedicate time to overseeing their students' education, and educators are being pulled thin. And bandwidth aside, the varying needs and comfort level of each student with a more autodidactic approach to learning has its own implications.
In the midst of crisis schooling, the primary focus has naturally been on learners. How do we reach them? Where are our biggest equity concerns? What routine/structure/tools will enable the best outcome in this less-than-ideal scenario?
But we have had precious few opportunities to address those in critical supporting roles: their parents and teachers.
As an educator, I know what our teachers are facing. Their challenges are multifaceted: emotional, cultural, pedagogical, and technological.
As a parent, I fully understand how others may feel as if they're barely treading water. And based on my background of teaching remotely, I have suggestions for those who have school-age kids.
Know your child's teacher is likely just as challenged by this scenario as you are.

 They may be fielding many questions each day and are under pressure to perform. They also deeply care about and miss your kids. Empathy for all involved in this situation is really important.

Keep open lines of communication with your child's teachers, as well as other educators.

If you have questions, know there are many informal avenues for robust answers: while the teachers in your school are your first line, you can reach out to organizations like ours on social media for support. (I will personally respond to every parent who contacts me!)

Technology enables remote learning, but on its own isn't a panacea.

There will still be issues around connectivity and access; the same problems that emerged in classrooms can happen via synchronous and asynchronous means. Adding undue pressure on yourself or your child to master totally new tools won't advance their knowledge of subject matter and may increase their resistance to new modes of learning.

Understand that there are unavoidable and significant opportunity costs here.

Your child will be impacted by this change. While some kids will enjoy remote learning, many others will struggle with it. By shifting your attention away from work to help your child, your output may suffer. And there is the additional stress of a global pandemic and related health concerns. This is not anyone's 'time to shine.' Share your concerns and celebrate small wins together as a family early and often.

If your child has a learning disability, have an open dialogue with them about it.

As best you can, talk with your child about their progress, the kinds of setbacks they may encounter now or in the coming months, and how you can support them. Help them to understand that the strides they made can be sustained and/or reclaimed, if only with perseverance and instructional support once they return to a more 'normal' school experience—be it in person or online.
There is no one place to figure everything out. At Future of School, we have an ongoing Teacher Triage initiative with informational webinars, a resource hub and weekly Twitter chats to address this. Parents are more than welcome to participate and use our resources. By acknowledging our collective circumstances and confronting challenges head-on, as educators and as parents we can better position our students for a smoother transition into the next academic year.
For more, see:
---
Amy Valentine is the executive director of Future of School, a 501(c)3 public charity focused on K-12 learning as a catalyst for student readiness and a stronger society. Follow her on Twitter: @amyvalentine555.
Stay in-the-know with innovations in learning by signing up for the weekly Smart Update.
Getting Smart has launched the Getting Through series to support educators, leaders, and families on the path forward during such an uncertain time. This series will provide resources and inspiration as we face long term school closures, new learning environments, and address equity and access from a new lens. Whether you are just getting started with distance or online learning, or you've had plans in place and have the opportunity to share your work and guidance with others, there is a place for your voice and an opportunity to learn.
We're going to get through this together, and we invite you to join us. Please email [email protected] with any questions or content you'd like considered for publication. We also invite you to join the conversation and on social media using #GettingThrough.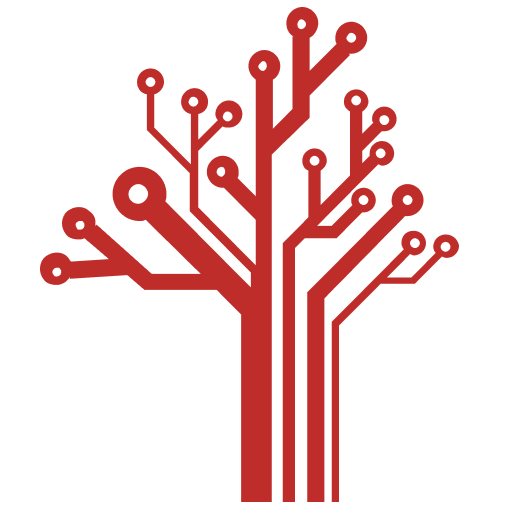 Getting Smart loves its varied and ranging staff of guest contributors. From edleaders, educators and students to business leaders, tech experts and researchers we are committed to finding diverse voices that highlight the cutting edge of learning.