Ready For The World: Redefining Success In The Age Of Change
Antonia Slagle
My son just texted me. He lives in Brooklyn now, many miles away from home. He moved out just after he graduated from high school in 2013, right after informing me that he wasn't going to finish college…well, not at this time.
Noah and his best friend Jeremy packed up his 1987 Toyota Tercel wagon, drove cross country, and he's never looked back. He was 17.  When it came time for my son to get his own place, I had to co-sign on his lease because he was under age and couldn't sign his own legal documents.
As of March 2015, he still hasn't finished college, and he isn't sure he's going to.
This is usually the time that, when I share this story, people sort of gasp from either being impressed or a little horrified. Who does that? Who lets their baby just move away, without a job and only a little bit of savings? Who lets their son not go to college?
Apparently I do. It's his life. And I knew that he could handle it.
At an early age my son demonstrated qualities of someone who was either going to rule the world or die trying. He questioned everything and everyone, and it was, quite frankly, a little bit exhausting. When Noah was younger and I was less knowledgeable, I was way more coercive in my style of parenting. I needed to contain him. Or so I thought.
Fortunately,  I entered the teaching field as he started kindergarten. Suddenly I was immersed in not only educational theory but real live teenage subjects – all with their own personalities, needs and interests. And most of them questioned the relevance of what I was teaching them: how are they going to use this in "the real world"? Good question.  I started to question my own views on what it means to be educated in a rapidly changing world.
It didn't take long for me to figure out there had to be a better way to help my son navigate life not just as a kid in my house but as a citizen of the world. He needed more than reading, writing and arithmetic. He needed experience. Don't they say that's the best teacher?
As Noah entered high school age, we went looking for an educational experience to match Noah's fierce independence and his budding passions. One that wouldn't squash his spirit. Thankfully during his 8th grade year we discovered the Met Sacramento, a Big Picture Learning school. Our friend's son attended the school and it sounded pretty incredible. Personalized, real world learning?  Internships, projects, and dual enrollment opportunities? We were both sold.
My son and I started at The Met on the same day – he as a freshman, me as a teacher advisor. We never looked back.
The Nellie Mae Education Foundation's principles of student-centered learning certainly reflect our experience, and also offer food for thought as we stumble through The Age of Change:
Learning is personalized. While there were certain things my son had to do as a Met student, the manner in which Noah did them was his own choice. My son co-wrote a learning plan every quarter with his advisor and created a portfolio of his work. He also presented his learning to a panel of peers and adults for feedback and support. He built web sites, edited films, and learned construction (amongst many other things) at his internships. Noah also had two key people at his side the whole time who got to know him and always challenged him: his mentor Steve and his advisor David.
Learning is competency-based. Every student should have the opportunity to accelerate or remediate at a pace that works for him. Noah took college classes in courses ranging from Punjabi to philosophy because he was allowed to accelerate. However, he needed more support in math so that's where remediation came in. By the end of his senior year, he was taking math at the college because he was working on the skills he needed to progress, not all the curriculum.
Learning happens anytime, anywhere. Since when did learning just happen in school? And how do we teach our kids to be lifelong learners if we don't honor the work that happens outside these four walls? At one point, my son was "doing school" from Los Angeles while he took on a short-term film internship. One of my students did travel study to help build structures on a sustainable farm. In Ecuador.
Students take ownership – My son and I agree that one of the most powerful feelings in the world is the "I Did This!" feeling. That only comes from true ownership.  He wrote a couple of short films. He started playing electronic music. He built websites. I have a laundry list of student internships and projects that most adults can't believe a young person accomplished. Students also reflect regularly as part of the project process, and have the time and space to learn from both the successes and the mistakes.
As a mom and educator, I say we can no longer afford to let our kids sit in desks and hope for the world to come to them. They have to get out into the world. This may mean that we have to redefine what success really looks like, one that is based not just on academic scores but on personalized outcomes. As for my son, he is alive and well in New York, making a good living as a front-end web developer and pursuing his creative interests. You know what? He isn't the exception, but almost a rule.
This blog is part of our Smart Parents Series in partnership with the Nellie Mae Education Foundation. We would love to have your voice in the Smart Parents conversations. For more information about the project see Parents, Tell Your Story: How You Empower Student Learning as well as other blogs:
 Antonia Slagle is a mom of 3 boys and principal at an innovative continuation high school in Davis, California. She writes a blog called heartintomatter.com.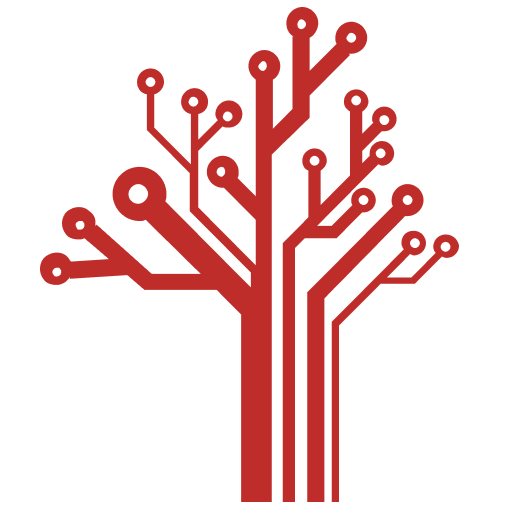 Getting Smart loves its varied and ranging staff of guest contributors. From edleaders, educators and students to business leaders, tech experts and researchers we are committed to finding diverse voices that highlight the cutting edge of learning.