Key Points
The best way to design community-serving institutions is to include them in the design process.

Belonging, listening and truly seeing are core parts of the empathy interview process.
By: Hassan Hassan
Textbooks. IQ tests. SAT tests. Classrooms with rows of desks.
What these all have in common is that they were designed to serve a mythical "average" student for standardized jobs and careers. However, such standardization fails to serve most students, particularly those from marginalized communities such as students of color, students with disabilities, and students from low-income families.
Instead, systems ought to acknowledge individuals' differences and their "jagged" learning profiles and design schools in ways that accommodate variability not only across students but within them, argues Harvard University professor Todd Rose in his book The End of Average. "If you design those learning environments on average, odds are you're designing for nobody," Rose says in his accompanying TED Talk.
Rather than design for the average and come up short, we can instead design for the margins and develop something extraordinary. As the brilliant education and social change leaders behind the equityXdesign framework advise, "Designing at the margin means that those in privileged positions do not solve for those experiencing oppression; rather, in true community, both the privileged and marginalized build collective responsibility and innovative solutions for our most intractable problems."
At 4.0, this means we put communities and individuals historically marginalized at the center of our work by selecting them to participate in our Fellowship programs and tapping into their insights as alumni to develop and carry out our programming. It also means ensuring that those selected founders place the needs of community members at the forefront of their efforts. In our fellowship programs, 4.0 leads founder participants through identity-affirming activities designed to heighten their awareness of self, and through empathy interviews that focus on deeply understanding the complexities of their communities rather than focusing on a narrow solution. We encourage our founders not to attach to the initial idea they joined the fellowship to explore. Instead, we challenge them to embrace adrienne maree brown's emergent strategy of interdependence and decentralization by immersing themselves in their communities.
We believe this leads to more effective founders who can do more robust equity work over time and develop more impactful solutions that respond to the needs of the community – and often to others as well. The curb-cut effect drives our work at the margins. This effect illustrates how designing for some leads to more access for all. Building sloped curbs that accommodate wheelchairs rather than those with hard edges benefits many others, including those with strollers, bikes, skateboards, and even pedestrians. Social and educational change work should be this way too: creating schools that work better for vulnerable students or systems that support individuals who are historically marginalized can improve the lives of all members of the community.

How to Design at the Margins
A study conducted by the University of Delaware's Center for Research in Education and Social Policy (CRESP) concluded that 4.0 emphasized "viewing venture ideas from community perspectives, challenge alumni to abandon ego, dedicate efforts to the problem and not the solution, and advance thinking, all in order to engage stakeholders in an equity-focused, design thinking-based approach." The philosophy that underpins 4.0's approach is social reconstruction. We genuinely believe a better society can be realized by creating programming that engages leaders in the process of:
Analyzing themselves in relation to their community;
Understanding the community's equity challenges and their lived experiences;
Conceptualizing a better world – or as we often call it, being (un)real; and
Actualizing that vision.
Practically speaking, for 4.0, designing at the margins means engaging founders in the hard work of reflecting on the ways their own identity intersects with the equity challenges they seek to address and centering the unique needs of the community they wish to serve through empathy interviews.
See Yourself, See The Systems: Reflect on Proximity and Power
Before founders attend 4.0's fellowship "camps," they complete online exercises. These exercises guide them through identifying potential equity challenges in their communities, reflecting on what systems are at play in producing those inequities, and generating a list of things they will need to learn more about as they engage in empathy work.
Questions include:
What inequitable patterns of experience and outcomes are playing out in your community? How do we know?
What structures and system dynamics are contributing to these inequitable patterns?
What has been emerging in your community relative to these patterns?
In what ways have interpersonal, ideological, institutional, and internalized oppression impacted you as an individual?
How might your venture be aiming to disrupt and fight against oppression on each of these layers?
As part of this process, founders consider their place on the wheel of privilege and interrogate their proximity to power (see below). This deep self-reflection is pivotal in helping founders acknowledge any personal bias and blind spots that influence how they are viewing and attempting to address the equity challenges of the communities they seek to serve. This identity work leads to deeper reflection about who is uniquely situated in the community to offer alternative views and potential solutions through empathy interviewing.
Other organizations explore these same ideas through different mechanisms, such as the Paseo or Circles of Identity protocol from the National School Reform Faculty used to facilitate an identity-mapping activity. Harvard Project Implicit tests also aim to surface unconscious ideas and preferences.
What is most important to 4.0 is that the founders we support are aware of their own identities and biases, so that they become more wedded to the community than to their ideas for solutions. Developing this mindset increases founders' willingness to pivot in response to what they learn about the community's needs.
See the Community, See the Challenges: Conducting Empathy Interviews
Next, founders in 4.0 Fellowship programs turn to designing and conducting 3-5 empathy interviews to understand the experiences, emotions, and motivations of the members of the community members they are designing alongside. The community members interviewed should include other leaders and educators as well as young people impacted by schools and schooling, and elders whose wisdom might be otherwise overlooked. During the empathy interview, founders seek to truly understand the needs of the individual, the community, and the work needed to dismantle unjust systems that lead to marginalization.
There is no set list of interview questions, as these are designed to reflect both the unique community and the specific challenges that the founder is exploring. However, it is essential to spend a significant amount of time genuinely listening to the interviewee and empathizing with their experiences, needs, and desired solutions – while also being mindful of their time. Although founder Destiny Shantell Woodbury had spent decades as an educator and school leader in Houston, her project shifted dramatically in response to her empathy interviews with students, teachers, school leaders, and community members during a 4.0 fellowship in 2018. "I live in this community and thought I knew what they wanted and needed," says Woodbury, who had planned to create a professional development organization related to equity, restorative practices, and trauma-informed instruction that would support schools.
But based on the data she gathered via empathy interviews and her Essentials pop-up, she shifted her focus to the mental health and wellness of students and educators, piloting this program during another 4.0 fellowship in 2019. She now plans to launch The Anchor School – a charter school district focused on achieving educational equity through a focus on individual student identity and a healing school environment – with the first school opening in Houston in 2024.
Over the course of the last four years, Woodbury estimates she has conducted more than 150 empathy interviews and tapped several of these participants as part of the school's design team. "4.0 took the time to teach us the processes and to understand the why," she reflects. "Students said they didn't talk about who they are, just what they needed to learn, but felt like they needed to talk about mental health and wellness well before they leave for college. Between that and hearing parents say their children don't express emotions – that helped me realize I needed to create a school that focuses on this."
Other programs use empathy interviews as a part of their work. For example, the Washington, D.C.-based CityBridge Education programs also use empathy interviews. The leaders of Chinese immersion elementary school Yu Ying Public Charter School participated in CityBridge's School Design Fellowship in 2019-2020. They wanted to close achievement gaps between Black and Latinx learners and students who were Asian or white and to build a more inclusive school culture. Their design team identified students of color across four grade levels – including multilingual learners, those who had experienced trauma, those who lived far from campus, and those receiving interventions already – and conducted empathy interviews and student "shadowing" to understand their lived experience in school.
This process led Yu Ying leaders to understand the problem better. The result was more robust solutions, such as a student-designed play. This play would offer students an opportunity to express themselves outside of academics in ways that allowed them to be fully seen and valued.
The practice of empathy interviewing and student shadowing is not new, of course. In fact, other organizations have several tools and resources available to support innovators in honing these skills. Transcend has a great primer on conducting empathy interviews for school design and one on shadowing a student. IDEO and the Stanford d.school also have a primer and a broader toolkit for student shadowing.
At 4.0, after founders conduct their empathy interviews, they share those results with their alumni coach and other founders in their coaching group to investigate how they might test a solution through a pop-up or pilot. Founder Laura Thomas first came to 4.0 as a participant in a 2018 fellowship program. She had been working for nearly a year on a social-emotional wellness curriculum and wanted to develop a technology product that students could use to practice those interpersonal skills. "Many kids are struggling with how to manage emotions and how to deal with the ups and downs, which can really hit hard when you're trying to grow," says Thomas.
As a result of her empathy interviews with students and teachers, Thomas shifted away from developing a student-facing app in favor of testing pieces of the curriculum within a school community, by adding social-emotional lessons during a yoga class at Stanton Elementary and later Garfield Elementary, both in Washington D.C.'s Ward 8. She eventually built her app while participating in 4.0's New Normal Fellowships of 2020 and 2021, when Thomas could not go inside classrooms to deliver curriculum in person, with feedback gathered from teachers and students who had used the curriculum and lessons as well as prototypes of the technology. Rather than serving students directly, the app allows teachers to design lessons for students based on their needs and to access professional development. She also launched a separate nonprofit organization designed to build social-emotional curricula for those schools and communities that aren't likely to use the app.
"4.0 really pushed me on co-designing from the very beginning," says Thomas. "That has made me into a research startup designing a truly universal solution that really responds to what different students and schools need."
As a result of activities like identity exercises and empathy interviews, CRESP researchers found that many 4.0 alumni are "forever changed" by this focus on designing at the margins. "It's just important from an equity lens that you have someone from the ground floor that you're designing with, and not for, a community," said one founder. "They [4.0 staff] are able to put you in the shoes of your students, to put you in a place where you can understand what your students want, what the families of your students want, what the teachers want if you're working with a teacher venture," reflected another.
Many commented on the long-term impact the program has had on the ways in which they address equity challenges. Several continue to use empathy interviews long after the training and work to include conversations about lived experiences and needs in their design of potential solutions. "What we need to do is actually get out there and talk to people, gain their trust, and understand from their point of view what they need, not assume what they need," said one founder. "It's not about us, it's like you got to de-center your ego."
4.0 fellowship alumnus Pranati Kumar says she has used what she learned at 4.0 about empathy interviews to start her current venture, Rohi's Readery, a social justice-driven children's bookstore and learning center dedicated to critical literacy that promotes inclusivity and diversity. As a former educator, "4.0 was my first experience in seeing ideas come to life that supported liberating outcomes for marginalized communities," Kumar reflects. "When I started the Readery, I used the content and supports from 4.0."
Kumar also joined a local entrepreneurship accelerator in her West Palm Beach, Florida community and shared the empathy interview construct that could be used in place of "customer interviews" suggested by the accelerator. "'Customer' can feel very transactional, but 'empathy' is consciously about that person as a whole," says Kumar. "I learned to see the need of the community and get really strong data about the way that people from marginalized communities in the downtown West Palm area feel and the way that children feel a sense of belonging."
Conclusion
Increasingly, we believe that the best way to ensure that communities develop schools and learning environments that work for them is for them to design those solutions themselves. We are encouraged by efforts like Moonshot edVentures' fellowship program for diverse leaders ready to start a new school in Denver and Building Excellent Schools' fellowship programs for established school leaders ready to start their own school. But we also want to encourage more parents, educators, community leaders, and even students to step forward to rethink and redesign learning in new and more equitable ways that meet them where they are and help them achieve their dreams.
Hassan Hassan is the Chief Executive Officer at 4.0.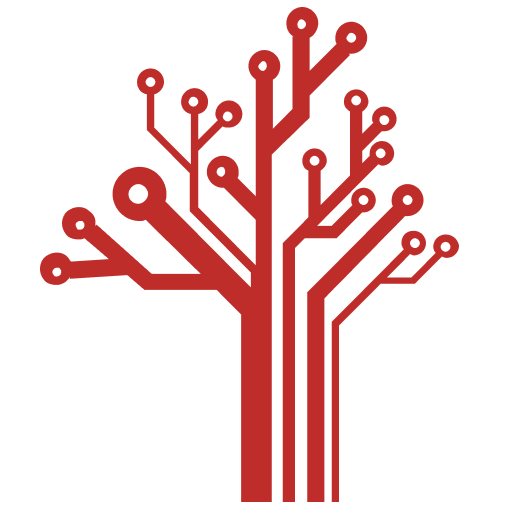 Getting Smart loves its varied and ranging staff of guest contributors. From edleaders, educators and students to business leaders, tech experts and researchers we are committed to finding diverse voices that highlight the cutting edge of learning.