Balancing Design Thinking with Equity
Key Points
At 4.0, the goal is for programming to be completely alumni-led and alumni-driven. 

For this reason, there is continuous development of the alumni community. 

Hence, participants become leaders who, in turn, identify the next generation of participants and what success looks like in a field that continues to evolve.
By: Hassan Hassan
Over much of the last decade, the education innovation community has worked to incorporate a greater focus on diversity, equity, and inclusion, including a talent base that is more representative of the children that our schools serve and increasing philanthropic funding to combat systemic racism and support learners of color. At 4.0, we have also worked to evolve our approach to better meet our mission over the last several years. After we were founded in 2010 as 4.0 Schools, our early approach was heavily informed by the user-focused principles of "design thinking," which focuses on building and testing prototypes and which dominated commercial product design, school reform, and social entrepreneurship at the time.
However, just as others have reckoned with the ways in which their approach to teaching and schooling was insufficient to combat systemic racism and educational inequity, we too began to notice that our model's focus on individual stakeholders and building out solutions wasn't doing much to address the inequitable systems and outcomes that burdened communities. Ultimately, what 4.0 wants to bring about is education reimagined and run by communities, rather than education that's done to and imposed upon communities using antiquated systems and structures.
To that end, 4.0 has modified our approach to put greater power in the hands of communities facing the inequity challenges, to focus not on isolated problems and solutions in education but on understanding the complexity of the inequitable systems that produce the problems in education, and to conduct measurement and evaluation in partnership with members of the communities that founders are designing alongside.
"Widening gaps between races, classes and communities are pushing us away from one another, and I believe schooling has a better shot at uniting us and drawing us back across these boundaries than any other tool on our belt," reflected 4.0 founder Matt Candler in 2016. "That means making our equity work about both fairness/justice and about those in power creating and sharing ownership."
First, a history lesson: What is design thinking?
The "design thinking" process rose to prominence in the 1990s thanks to the design firm IDEO, which was formed from the merger of two companies – one that designed the first laptop computer and the other the first Apple Computer mouse. The innovation of design thinking was far more human-centric, and its products more responsive to real users' needs. Compared to engineers and marketers sitting in an office spitballing ideas, design thinking relies on "our ability to be intuitive, to recognize patterns, to construct ideas that have emotional meaning as well as being functional, and to express ourselves in media other than words or symbols," wrote IDEO's Tim Brown and Jocelyn Wyatt in Stanford Social Innovation Review in 2011.
As Brown and Wyatt explain it, design thinking includes three overlapping steps:
Inspiration: the problem or opportunity that motivates people to search for solutions, including a "brief" of constraints that give the project team objectives and benchmarks to work toward, as well as observations of people's actual needs through interviews and shadowing;
Ideation: distilling what the diverse interdisciplinary design team sees and hears from users into insights that can lead to solutions or opportunities for change, through a structured brainstorming process; and
Implementation: the best ideas generated during ideation are turned into a concrete, fully conceived action plan, including prototyping to turn ideas into actual products and services that are then tested, iterated, and refined.
Ultimately, this approach was appealing to 4.0 because it put people at the center of product and systems design work. "With the user experience at the center of design, the design-thinking process helps the designer understand pain points, motivations, expectations, and direct and peripheral experiences," observes educator and school design innovator Caroline Hill. "It provides a framework for complex, iterative, and targeted solutions. It emphasizes the need to define the problem well and build sooner to get better feedback."
Although this human-centered design process was a critical innovation that led to some incremental innovations, it was limited in improving outcomes for communities most impacted by equity challenges. To overcome the immense disparities faced by communities historically pushed to the margins, educational change would need to look less like product development and more like complex systems change.
Today's mandate: Infusing equity into design thinking
Fortunately for 4.0, other educators and community leaders recognized the need for an approach that could blend the human-centric methods of design thinking with the consciousness-raising of equity work. A group of these leaders came together to develop the "equityXdesign" framework, which has guided 4.0's work to improve our approaches in designing for equity. They write:
"Design thinking provides a framework for complex, iterative, and targeted solutions: It emphasizes the need to define the problem well and build sooner to get better feedback, and it has fundamentally changed the relationship between designers and those they are designing for. If we believe design thinking is the right tool to use to redesign products, systems, and institutions to be more equitable, then we must redesign the design thinking process, mindsets and tools themselves to ensure they mitigate for the causes of inequity — the prejudices of the human designers in the process, both their explicit and implicit personal biases, and the power of mostly invisible status quo systems of oppression."
Inspired by this framework, 4.0 has been working to infuse equity into its work so that the needs of communities are recognized, understood, and addressed, and that solutions take into account – and strive to overcome – both individual biases and flawed systems.
How 4.0 layers equity onto design thinking
Design Thinking
+ Equity
Design Thinking + Equity
Purpose: Products and experiences
+ Dismantle barriers for communities that have been marginalized
Transformative solutions that address systemic problems
Inspiration: Design briefandhomestays and shadowing users
+ Investigating identity+ Empathy interviews
Understand deeply the equity challenges and the impacted communities' ideas for dismantling them
Ideation: Diverse teams synthesize findings into lots of ideas
+ Craft a pilot that addresses the equity challenge and that is designed to test demand / gather feedback
Working with impacted communities to develop and evaluate potential solutions
Implementation: Prototype of part or all of the idea, which may be expensive, and gather feedback
+ Try something small and low-cost+ Gather feedback that assesses demand / impact
Gather feedback on pilot and share back impact with the community
A study conducted by the Center for Research in Education and Social Policy (CRESP) at the University of Delaware, which surveyed hundreds of alumni of 4.0 programs to learn more about the 4.0 fellowship process, illustrates how this equity work affects founders in three key ways: by selecting founders who hail from the impacted community, by consulting them in the design of programs that serve them, and by rethinking the very systems they work within.
Rooting education change in communities by selecting founders from those communities
First and foremost, 4.0 exists not to create new products or companies for the sake of novelty, nor in the pursuit of slight improvements or benefits for advantaged populations; rather, we exist in order to dismantle barriers to access and success for communities historically marginalized. We believe that passionate people are already working toward a more equitable future of education, and our role is to support those people.
So 4.0 designs programming that centers and prioritizes those voices by selecting founders from those communities and leveraging alumni to strengthen and refine the program. Increasingly, the founders chosen for these programs hail from the communities they seek to serve: more than 75% of participants are people of color and more than 75% are women or non-binary. Several years ago, a small group of 4.0 alumni worked together to improve the recruitment and selection process so it yielded a more equitable representation of founders. "We revamped the application process to include more events where 4.0 alumni could share their experiences and hosted office hours where candidates could get support with application," says 4.0 alumnus Marvin Pierre, "We also revamped the selection rubric so it was more holistic and structured."
Harnessing alumni insights to develop programming
Founder recruitment and selection is now led by eight alumni community chairs, who also facilitate connections and support among different identity-based groups across the country throughout the programs. These groups include founders that identify as Black, Asian American and Pacific Islander (AAPI), and Latinx founders. Additional groups include founders who identify as Queer, Trans, and/or Gender Nonconforming (QTGNC), founders focused on schools or early childhood, founders who are parents and/or caregivers, founders with chronic illness or disabilities or those who care for them, and founders from underrepresented geographic regions. In addition, alumni "app coaches" help interested participants put their applications together. Another set of alumni work with the 4.0 staff to interview applicants and select participants to join the Fellowship programs.
These alumni join other 4.0 alumni contractors who serve as curriculum developers, integrating survey feedback gathered from their peers. "When I came into the program, the majority of participants were people of color, but the pedagogical approach was from a very cis white hetero male perspective," says Kynita Stringer-Stanback, a founder who has participated in several 4.0 fellowships. We shared this constructive criticism with 4.0 staff and alumni working on revising the program curriculum. "The way we started was not the way we ended," we reflect. "I have seen the indigenous, black, queer and feminist pedagogies that have been more integrated. This year's folks have a completely different experience than when I entered last year."
Over the last several years, 4.0 has also shifted away from staff coaches and external "expert" coaches, instead training and preparing 4.0 alumni to serve as coaches to subsequent cohorts of founders and guide them through their fellowship program year. Where possible, founders are paired with alumni coaches whose philosophies, areas of expertise, and geographical locations align with their own. At 4.0, the alumni experience is integral to the coaching experience. When coaches have familiarity with our fellowships, they can build more meaningful coaching relationships with founders, a longer and more intentional pipeline of support, and more leadership development.
At 4.0, the goal is for our programming to be completely alumni-led and alumni-driven. For this reason, we invest in the continuous development of our alumni community. Hence, our participants become leaders who, in turn, identify the next generation of participants and what success looks like in a field that continues to evolve. "4.0 is not just telling us to design with our community, they are designing with their community," agrees stringer-stanback. "We know what we want, we know what we need, we just need someone to ask us."
Rethinking inequitable systems and how we define success
Moreover, the founders that 4.0 works with focus not on isolated problems and solutions but on considering solutions within the context of oppressive systems – such as white-dominant culture, racism, classism, ageism, sexism, homophobia, and ableism – that manifest in traditional schooling.
4.0 founders investigate these systems as part of their individual and collective work to abolish and rebuild new worlds with other changemakers. "The connections I made through the fellowship were valuable and those relationships are built through the work that 4.0 had us do," says Danielle Stewart, who participated in several 4.0 fellowship programs. "The information gathered through empathy interviews encourages you to dive deep into what you're trying to create, and that is what forms the connections with others who are trying to build things and change systems."
As we move away from definitions of success rooted in traditional, predominantly white institutions and driven by philanthropic wealth – such as test scores and scope of influence – 4.0 and its participants are exploring new ways of measuring and evaluating our impact. "Countless research surveys mine communities for the raw material of lived experiences, without yielding much for the community—or worse," writes impact investor Chicago Beyond in its groundbreaking guidebook "Why Am I Always Being Researched?" "Without shared ownership, the process of research can take from, rather than build up, the community, and the inputs and answers are incomplete."
To remedy this dynamic, 4.0 listens to the individuals we work with to learn what is working and what we must adapt. Our funders and our founders have asked 4.0 for greater clarity about the data we ask for and the outcomes we seek. We took initial steps toward this consistency by launching a Measurement & Evaluation Collaborative alongside our New Normal Fellowships that focused on responses to the Covid-19 pandemic, connecting founders with a network of researchers who helped them craft logic models and metrics that fit their approach. We also partnered with CRESP at the University of Delaware to design surveys that evaluated the impact of founders' pilot projects on participants' social and emotional learning (SEL) skills.
In addition, 4.0 emphasizes not only whether these are the right questions, but whether they've been developed alongside the community. We also encourage founders to bring those answers back to that community. "Some people were driven by the numbers versus driven by outcomes," recalls Stewart of her experiences with 4.0 fellowship programs several years ago. Today, Stewart continues to run a for-profit diversity, equity, and inclusion consulting practice, iChange Collaborative, which guides clients through strategic planning and execution to create more inclusive workplaces – including the gathering and sharing of meaningful data. "What is most important is how you create a relationship with your community to use those results," she says.
Conclusion
Today, 4.0 is creating a space for members of communities to become founders, harnessing the experiences of 4.0 alumni to refine our programming, and redefining success alongside the communities those founders serve. This work is our contribution to moving the center of gravity away from isolated designs that privilege the perspective of entrepreneurs and closer to community-led educational designs imagined by families and children.
We also invite and applaud others in the field who are stepping forward to advance equity by sharing power with affected communities. "Strategies to rebuild a stronger and more equitable society not only need to focus on including the voices from the community, but to do so in ways that truly shift agency, capital, and power," note Nate Wong and Andrea McGrath of the Beeck Center for Social Impact + Innovation at Georgetown University. "This work requires real changes to the structures, organizations, cultures, and norms within which so many of us operate."
Hassan Hassan is the Chief Executive Officer at 4.0.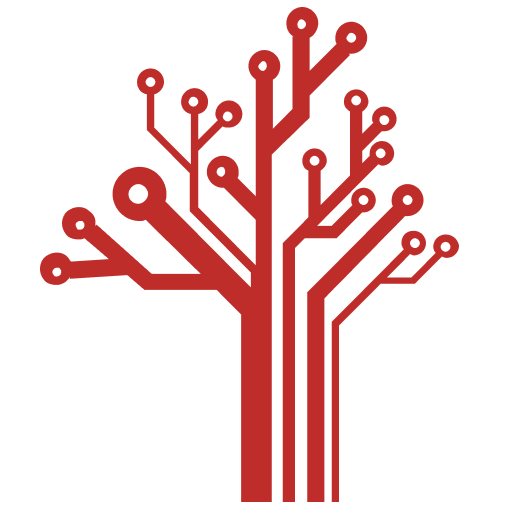 Getting Smart loves its varied and ranging staff of guest contributors. From edleaders, educators and students to business leaders, tech experts and researchers we are committed to finding diverse voices that highlight the cutting edge of learning.