AI in the World: How can we prepare our students?
Key Points
Artificial intelligence offers many possibilities for differentiation and provides more personalized learning for students.

Students need opportunities to explore AI and see if they have interests in these areas or might want to pursue a career in AI or a related field.
Artificial intelligence in the world is growing at a rapid rate. We are interacting with AI every single day without even realizing it, which is the nature of how AI works. A few years ago, I decided to learn about artificial intelligence because I wanted to teach about it in my eighth-grade STEAM course. At the time, I didn't realize how much I was using AI every day, nor was I able to provide a definition of what it was. My perception of AI was that it involved robots, similar to what I had seen in the movie I Robot.
Inspired by one of Getting Smart's January 2018 themes, I began my research on AI and challenged myself to write about a topic that was new to me. Since then, artificial intelligence has been an area of high interest and it is a topic that I enjoy teaching not only in my STEAM class but also in my Spanish courses. I also speak regularly at conferences or on podcasts and enjoy teaching educators about AI and continuing to learn too.
Because there is so much growth in the use of artificial intelligence in the world leading to the increasing demand for skills in AI, I believe that it is important for all educators to bring these emerging trends and technologies into our classrooms. To best prepare our students for whatever their future brings in terms of college and career, we need to help them to learn about changes in the world of work due to AI and develop skills that will enable them to adapt to these changes. One of the biggest concerns has been whether AI will replace humans in different areas of work. However, what I have learned is that while AI and automation may replace some jobs, it will lead to the creation of new or different types of work. New opportunities will be created and to pursue them, we have to continue to learn and adapt and develop new skills.
Students should have an understanding of what AI is, the impact that it has on our lives now, and that it may have in our lives in the future. Students need opportunities to explore AI and see if they have interests in these areas or might want to pursue a career in AI or a related field. In my prior blog posts for Getting Smart, I shared ideas of what we need to know about AI and education, and resources for getting started.
Impact of AI in the world
​So what is leading to the rise in the need for skills in AI? What about AI in areas such as cybersecurity? Since March of 2020, due to remote work and remote learning, these shifts in our use and the location of technology led to a 20% increase in cyber attacks. We also need to account for the increasing number of devices that are being used on the Internet of Things (IoT). It is predicted by 2025 there will be 75 billion IoT devices on the web. Because of potential threats to security, we need people that have the skills to understand how security breaches happen and how to protect companies, schools and other organizations against such tech attacks in the future.
While humans can complete these tasks, AI can analyze all of this information and detect threats, set up a security patch and act on these threats faster than humans. With mass analysis of the data, humans can then study trends or look for patterns to improve cybersecurity possible and protect technology users.
It i​s predicted that artificial intelligence will automate production of 30% of all the content available on the ​Internet by the year 2022. Artificial intelligence already has the capability to generate content​ like​ ​art, music and poems on its own. It can take ​work written by a specific author or artist, and generate its own rendition of a text that the author might create based on its analysis of the author's style and prior work. Using GPT-3, a language prediction model, it can take language, content, or other input and transform it into something else. There are sites to test if you can tell whether a poem or work of art was created by a human or AI.
I recently came across the "Learn to Code" website and found their list of 18 tech skills that are in demand now. Artificial intelligence was number one followed by machine learning, data science, data analytics and data visualization rounding out the top five. The remaining skills in that top 18 included areas like cybersecurity, blockchain and quantum computing. The average salary of someone who works with artificial intelligence is ​$​124,000.
A recent Forbes article named the seven biggest trends in AI for 2022. The trends included the uses of voice and facial recognition, cybersecurity, autonomous vehicles, language modeling and creative AI for generating content. In these areas alone, we will all be impacted in some way because of the technology we rely on for work and our daily lives. So what can we do as educators to prepare students and ourselves? We create ways to help students build their skills or at least an interest in understanding how the world is changing because of AI.
Artificial intelligence offers many possibilities for differentiation and provides more personalized learning for students. Teachers can access data and provide more timely feedback and adjust lessons in real-time to adapt to student-specific needs. In an era where we are seeing increased technology usage in our schools and in the workplace, we need to know how to protect ourselves and how to sort and process all of the information we receive.
How can we get started in our classrooms?

Here are five options:
AI4K12

:

Sparking curiosity in AI is made easier by exploring the many resources available through the AI4K12 website. AI4K12 is an initiative that has the goal of developing guidelines for AI curriculum in grades K through 12, led by Association for the Advancement of Artificial Intelligence (AAAI) and Computer Science Teachers Association (CSTA). Help students to learn about the Five Big Ideas of AI

Everyday uses of AI:

One of my favorite activities to do is look at the top 10 ways that we interact with AI in our everyday lives. I had a list from a blog on Forbes, which included banking and fraud, using Netflix, smart home devices, Amazon shopping, email filters, social media networks, travel, just to name a few of the top 10. I ask students to count how many of the top 10 they use regularly and this always makes for a great discussion. Understanding that AI is involved and how it works are two different things. As an educator, I believe it is important that we include opportunities for our students to experience creating and interacting with AI.

Google Searches:

Another activity I like to do with my students is have them conduct a simple Google search. We select three different words or concepts and then compare how many millions or billions of results come back to us in less than 1 second. Typically we look up the Dewey Decimal system, artificial intelligence and students choose one other term. In doing this, it helps them to understand how artificial intelligence is working to bring us the results and then we discuss the benefits and drawbacks of instant access to so much information. It also gives us the opportunity to develop skill sets to understand the information that we are receiving, how to process it and how to know whether or not it is relevant and valid and reliable.
Google AI Experiments: Have students check out some of the experiments created with artificial intelligence and machine learning (ML) based on their own interests. Engage students in discussions about what they explored, how it enhanced their understanding of AI and ML and to share any questions they may have.
Microsoft AI for Good: There are resources for educators or anyone with an interest to look at how artificial intelligence is being used and to also better prepare teachers to create learning activities in the classroom..
While AI is a complex area to study, it is easy to find activities and resources for our students to help us to get started. Our students need time to learn about these emerging technologies on a consistent basis so that they will be better prepared for the future.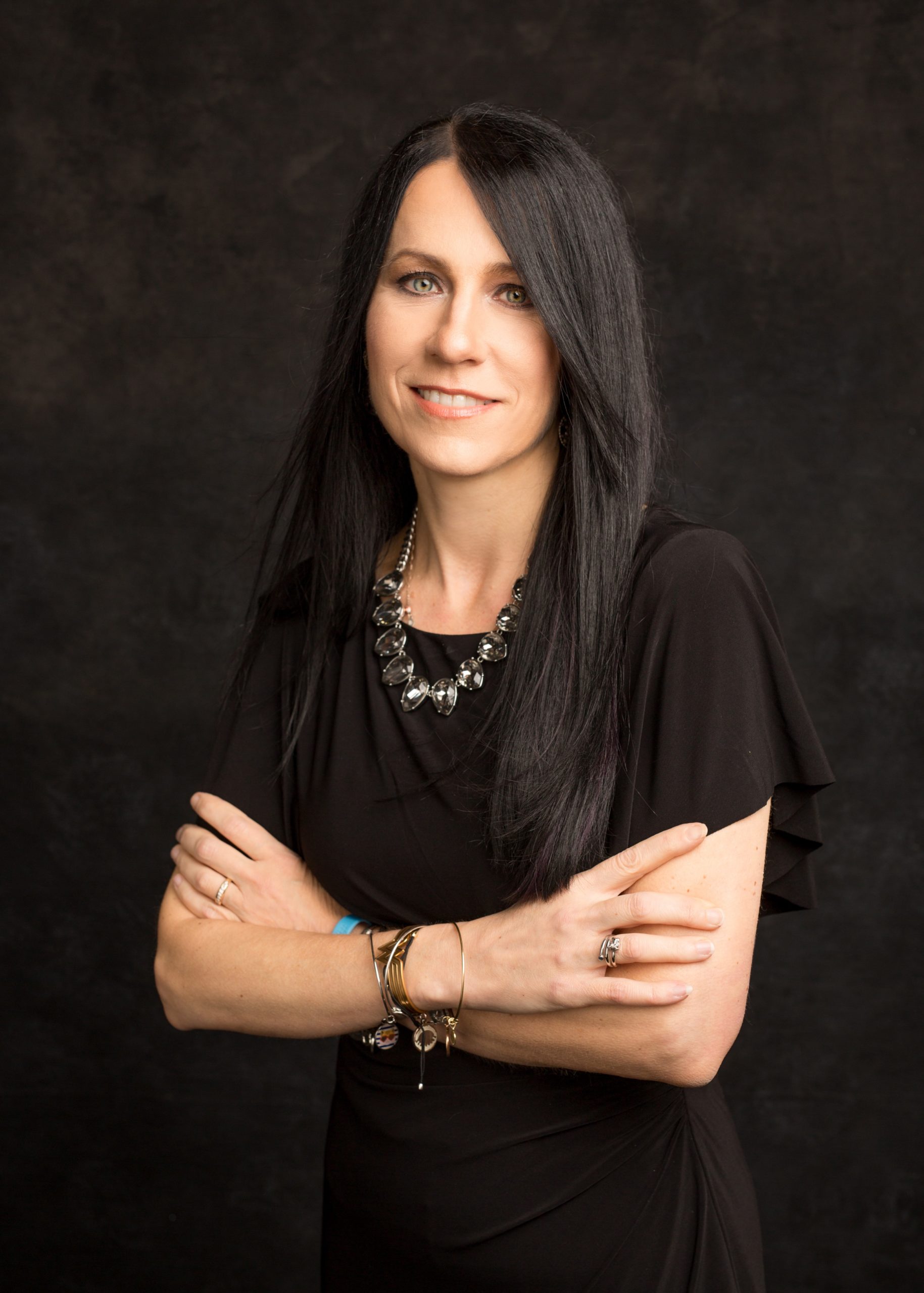 Rachelle Dené Poth is a Spanish and STEAM: Emerging Technology teacher at Riverview High School in Oakmont, PA. Rachelle is also an edtech consultant, presenter, attorney, and the author of seven books, her most recent Things I Wish [...] Knew includes stories from 50 educators. Rachelle is an ISTE Certified Educator. Follow Rachelle's blog at www.Rdene915.com.