ISTE Goes Virtual: A Week of Powerful Learning
Each summer, I look forward to attending the ISTE (International Society for Technology in Education) conference. Typically held at the end of June, this 5-day event brings in educators from around the world to learn more about how technology transforms teaching and learning. In past years, more than 85 countries have been represented with 20,000 or more participants. As with many conferences this year, ISTE had to make the shift to a virtual event. Initially pushing the event back to the end of November, unfortunately, circumstances due to the pandemic led to the difficult decision to make the event fully virtual.
While there have been many conferences making the shift to virtual events this year, none of them have been the size of what ISTE typically brings in. You might wonder how could an event of this size be held fully online, considering the variety of session types, the number of people, and the additional events that are typically held during the in-person event. To provide all of this and more, ISTE created the event using a custom-built virtual platform and extended the length of the conference slightly, spanning seven days from November 29th through December 5th. More than 12,600 attendees were registered for this year's event.
ISTE CEO Richard Culatta kicked off the conference with the Sunday Mainstage events with featured speakers Megan Forbes, Brandie Wright, and Dr. Quentin J. Lee, a high school principal known for creating viral COVID parody videos, including Can't Touch This. This year also featured Ibram X. Kendi, a professor and award-winning author of several bestselling books including "How to Be an Antiracist," who spoke during the Monday Mainstage event. Each day, the mainstage events had a theme such as inspire, include, empathize that connected with each featured speaker throughout the week. ISTE 20 Live closed on Saturday with many additional sessions and a closing keynote from Angela Maiers.
Making choices for professional learning and networking!
When preparing for my presentations I got the chance to get an early look at the platform and was impressed at its functionality and ease. Still, I wondered how the ISTE team would plan for all of the learning opportunities in the virtual space. This year, the conference included thousands of sessions with hundreds of options each day on topics such as assessment, blended and online learning, digital citizenship, emerging technologies, equity and inclusion, social-emotional learning, data privacy and cybersecurity, and more. There were some great topics and events to look forward to including esports with the first-time ISTE event with live tournaments with student teams from the United States. Other featured events included the ISTE in VR, Ted Masterclass talks, and ignites throughout the week. Sessions were divided into main categories which included:
Explore & Create, which offered experiences including Creation Labs, playgrounds, and activities for educators to explore new ideas and tools. There were sessions grouped under the Listen & Learn category which included the Mainstage theater sessions, hundreds of panel discussions, and snapshot sessions which will be available as recordings. The Participate and Share options included formats such as discussion forums, poster sessions, and interactive lectures, designed for attendees to be able to interact with the presenters and other attendees. The last type of session focus was Engage and Connect, which provided opportunities for networking and building social connections.
Finding Your Way  in a Virtual Conference
Once logged into the platform, you could navigate to your dashboard to view upcoming sessions, meetings requested, access the chat, add favorite sessions, and other digital resources in your digital tote. Each day attendees would receive some personally picked sessions for that day, which helped with sorting through all of the hundreds of options available. Similar to prior ISTE conferences, there were daily emails sent and posts on social media as well as pop-up announcements on the platform to let you know what was coming up. At the yearly in-person event, attendees rely on a conference app to find sessions, locate rooms on the map, engage in gamified professional learning, and add items to their digital tote. The app concept was fully embedded within the Live platform used for the conference which made everything easy to find and very visually engaging in your dashboard.
For anyone looking to gamify their conference experience, they could go to the Game Center. Attendees joined a team and then received points by attending sessions, participating in conversations or video meetings with other attendees, exploring the exhibits, and completing daily activities and challenges.
With so many choices, searching the program schedule for a conference of this size can be overwhelming, however this year, ISTE offered a "Learning Journey Design Desk" with live designers available to help attendees build their personal conference schedule!
Daily Conference Takeaways
For anyone who joined in the conference or just wanted a daily recap, Chris J Nesi, of House of Edtech podcast, held a live recap each night at 10 pm EST and Brian Romero Smith and Valerie Lewis held a #PassTheScopeEDU "After the Bell" live broadcast at 6 pm EST. Each night educators joined in both shows to share the sessions they had attended during the day and to engage in some conversations about all things education. These daily recaps were great for attendees and for those following along with the #notatiste.
On Sunday night Chris Nesi had Dr. Quentin J. Lee, who spoke on Sunday during the Mainstage session about how school impacted him and the importance of relationship building. Dr. Lee placed emphasis on communication and customer service, reaching kids beyond the screen. He said, "Build relationships and we will watch schools soar."  On Tuesday night, I was able to join with Jaime Donally, ISTE Author, Educator, and Consultant, to chat about augmented and virtual and recap our conference experience and how educators can get started with AR/VR in the classroom.
ISTE in VR. James McCrary, the incoming chair of ISTE Virtual Environments Network, and Steven Sato, organized several sessions of ISTE held in VR. To do so, they used Engage, which is a virtual reality platform that can be used for holding classes, events, meetings, and more in a virtual reality environment. The sessions were held entirely in VR, and anyone could create an account and did not need any experience to participate. During the week of ISTE, there was a nightly gathering held in Engage where speakers shared about the history of VR in education and what the future might bring with these technologies. The speakers included Hall Davidson, Caitlin Krause, and Azine Davoudzadeh
Building PLN. Attendees were also able to network in a variety of ways during the conference. One option was to initiate a video or text chat in the "Connect." Using information provided from your profile, a custom list was generated of people you should meet. Profiled questions were focused on educational interests, preferred session formats and attendees also had to choose a team (owl, fox, octopus, and more) to participate in gamified professional development through networking activities and challenges each day. The live chat had more than 60,000 messages on Monday and so the ISTE team then created separate channels focused on topics, to help streamline conversations and also to encourage more networking.
Playgrounds. Many of the professional learning networks held virtual playgrounds, having educators present on different topics for 30, 60, or 90-minute sessions. These took place throughout the weekends and during the week and spanned a longer period than what might typically happen during the in-person conference. One thing about a conference the size of ISTE is that it can be hard to get to all of the things. Thousands of steps logged each day by attendees, traveling throughout the conference and the post-conference events. In a virtual event, we have less of the feeling of missing out on some sessions because we can catch recordings or we can access the content beyond when the actual event takes place. Playgrounds are always an opportunity to learn a lot of new ideas and make new connections.
Poster Sessions. A new feature was the virtual poster session which provided a very helpful template for anybody to create. During the scheduled time, presenters would interact with attendees, share additional resources, and could check in with the chat throughout the week. Each poster had a demo video so attendees could learn about the session if they did not make it to the live presentation. Presenting a poster session was a great opportunity to share ideas with attendees and walk away with new ones. I enjoyed sharing some of my students' work and resources.
Expo hall. During the conference, there was a virtual Expo hall with over 300 exhibitors. Attendees could visit each booth to watch live demos, chat live with representatives from the tech company, quickly add resources to their digital tote, and enter raffles for the chance to win prizes. The expo hall is always a space that I make time for when in-person because of the opportunity to talk with each company and see new features and devices. The platform offered a good substitute for the in-person experience.
There are benefits to conferences that offer virtual components, of course, being more accessible to more educators and in many cases with a decreased cost. The variety of learning opportunities during this year's ISTE conference were fantastic. Typical events at the conference include sessions, workshops, networking events, the expo, and poster sessions, and playgrounds. One might think that it will be kind of difficult to offer the same types of events in a virtual space however ISTE provided a great learning opportunity for educators from around the world. Being able to access the session recordings, connect with others on a global scale, set your own schedule, and gather new ideas and resources all within the interactive conference platform. I really appreciated the ease of navigating the platform, accessing sessions and resources, and making new connections.
A big thanks to the ISTE Team that planned this impressive virtual event. Although I prefer being able to be in the same "space" with PLN, ISTE20 Live did not disappoint. There were learning and networking opportunities everywhere. Hoping to see everyone in person for ISTE 2021, to be held in San Antonio, Texas in June.
For more, see:
---
Stay in-the-know with innovations in learning by signing up for the weekly Smart Update.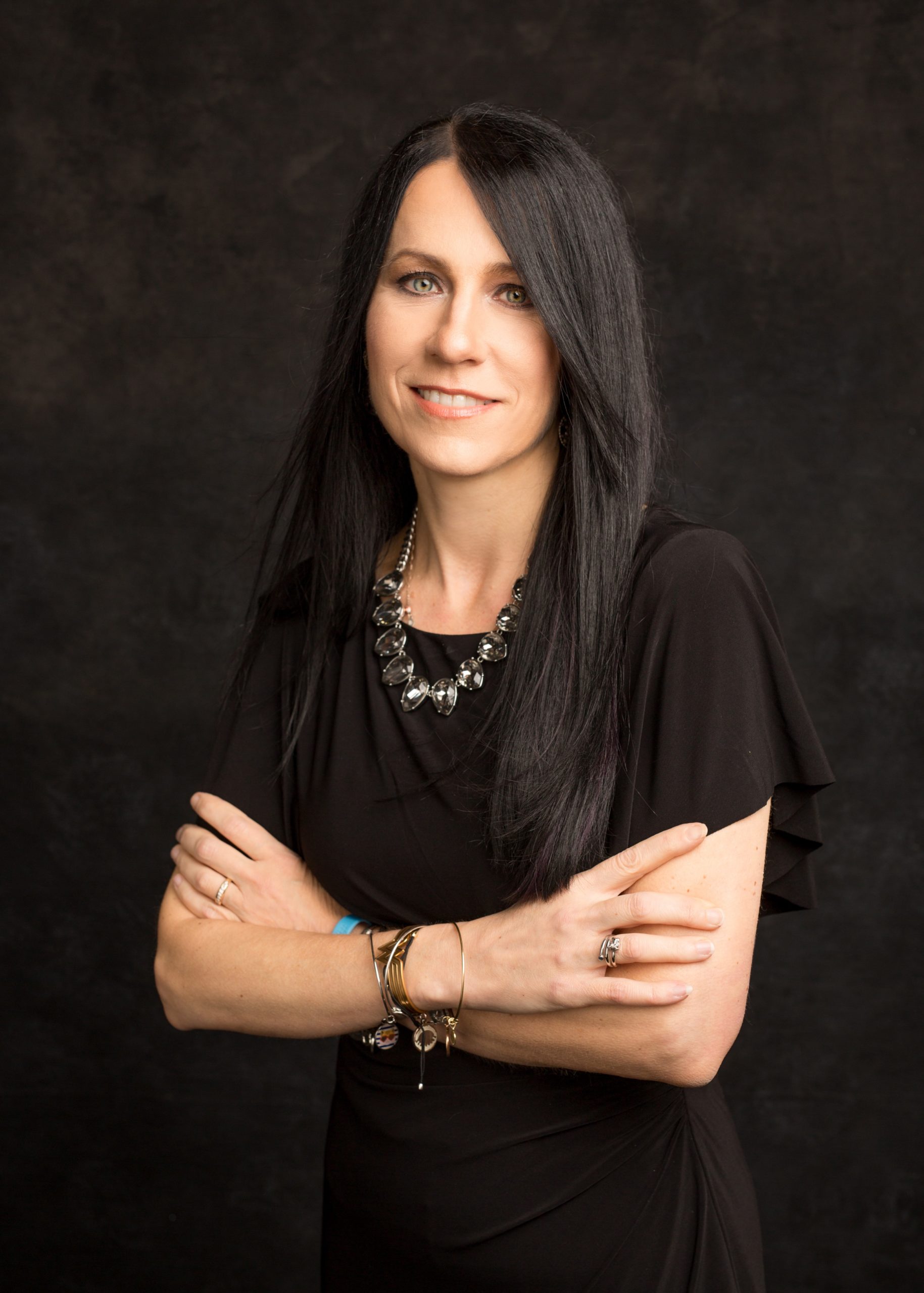 Rachelle Dené Poth is a Spanish and STEAM: Emerging Technology teacher at Riverview High School in Oakmont, PA. Rachelle is also an edtech consultant, presenter, attorney, and the author of seven books, her most recent Things I Wish [...] Knew includes stories from 50 educators. Rachelle is an ISTE Certified Educator. Follow Rachelle's blog at www.Rdene915.com.