ISTE LIVE 21 Virtual Conference Recap
For the past six years, I have looked forward to attending the ISTE (International Society for Technology in Education) conference each June. Each year, this 5-day event brings in educators from countries from around the world. Last year, due to the pandemic, the conference was initially postponed until November in the hopes that it could still be held in-person, however, the ISTE Team had to make the difficult decision to switch it to fully virtual and hold ISTE Live in November.
Many hoped that this year's event would be held in San Antonio, but it again had to shift to a fully virtual event. Last November, I was impressed with the experience during the five days and thankful to be able to access all session recordings for six months. It was $150 to attend, even for presenters however, virtual events create an opportunity for educators who may not have the chance due to travel restrictions.
ISTE used their custom-built virtual platform again this year, with increased functionality and ease of use. As a presenter and attendee, I found the platform easy to use and there were many ways to connect with other educators, chat, participate in the sessions and access the many resources available.
Highlights of ISTE Live
It was great to see so many educators connecting throughout the event. According to the recent "ISTE at a glance" there were more than 12,500 attendees from 88 countries, and 2,287 presenters interacting in the ISTE Live event. Attendees spent more than 3 million minutes in live sessions. There were 39 different topic areas available and over 20 featured voices this year at ISTE. What I appreciated this year was the 14 sample schedules created for educators to follow that focused on topics of interest, making it easier to design a more personalized experience.
A few of the mainstage highlights
The conference kicked off with an opening and inspiring keynote address from Dr. Miguel Cardona, the Secretary of Education followed by Cornelius Minor who spoke of the importance of building learning communities to celebrate student voice and student agency. On Sunday Dr. Priscilla Chan, the Co-Founder and Co-CEO of Chan Zuckerberg Initiative spoke about equity and the importance of educating the whole child. Also on Sunday, Noelle Silver spoke about artificial intelligence and the impact on education.
The Platform
The updated platform really was robust and made it easy to locate sessions, participate in the games, chat with other attendees, explore digital tools and technologies in the Solutions Hub and track the sessions you attended. Presenters could upload materials before their sessions and take advantage of the many features included in the platform such as polls, the interactive chat with moderators and attendees and more. It definitely felt like a more interactive experience this year.
Being able to access the session recordings, connect with others on a global scale, set your own schedule and gather new ideas and resources was all possible within the interactive conference platform.
The Choices
There were a variety of options available for the format of sessions. Each year the sessions fall into four different types of categories. The Explore & Create category offered creation labs, playgrounds and activities for educators to explore new ideas and tools. The Listen & Learn category included the mainstage sessions, hundreds of panel discussions and snapshots which were 30 minute sessions. Participate and Share included formats such as discussion forums, poster sessions, and interactive lectures, all of which are designed for attendees to be able to interact with the presenters and other attendees. The fourth session's focus was Engage and Connect, which provided opportunities for networking and building social connections. The platform really promoted building new connections through the chat function and gamification included in the event.
You could easily navigate to your dashboard to view upcoming sessions, meetings requested, access the chat, add favorite sessions and other digital resources in your digital tote. Attendees also received a daily email sent as well as pop-up announcements in the platform. "Favoriting" a session made it easy to find it in the program and it also then showed up in your dashboard, as well as sessions attended and suggestions for "sessions you might like."
Attendees were able to choose their team and also could form squads. Based on the descriptions, I decided to choose the Fox team, which came in second overall! It was a lot of fun to complete the challenges, search for the easter eggs on the site and participate in some of the daily challenges like making a drawing, a sketchnote or other artifact to show how you'd redesign school or your classroom based on what you learned this year. Each day had a new challenge to explore. You can check them out on Twitter using the #ISTELIVE hashtag.
ISTE in VR!
A few sessions were held in Mozilla Hubs, a virtual reality space during the conference. I presented my "Immerse Students in AR/VR and AI" session in Hubs with my good friend Jaime Donally, author of Learning Transported and The Immersive Classroom. Attendees could enter the room in Hubs and be represented by an avatar, talk with those in the room or join in the session through the ISTE platform. Jaime had fun drawing on me but it really was a unique way to present and to think about different ways we can provide instruction for our students and connect with other educators.
It was a great learning experience and it has been nice being able to go back and catch some of the recordings for the sessions that I was not able to attend. It's also great to be able to go back through my own sessions to engage with the attendees and respond to some of their questions. Looking forward to the next conference and hope to see everyone there in person in New Orleans, LA next June for ISTE 22!
For more, see:
---
Stay in-the-know with innovations in learning by signing up for the weekly Smart Update.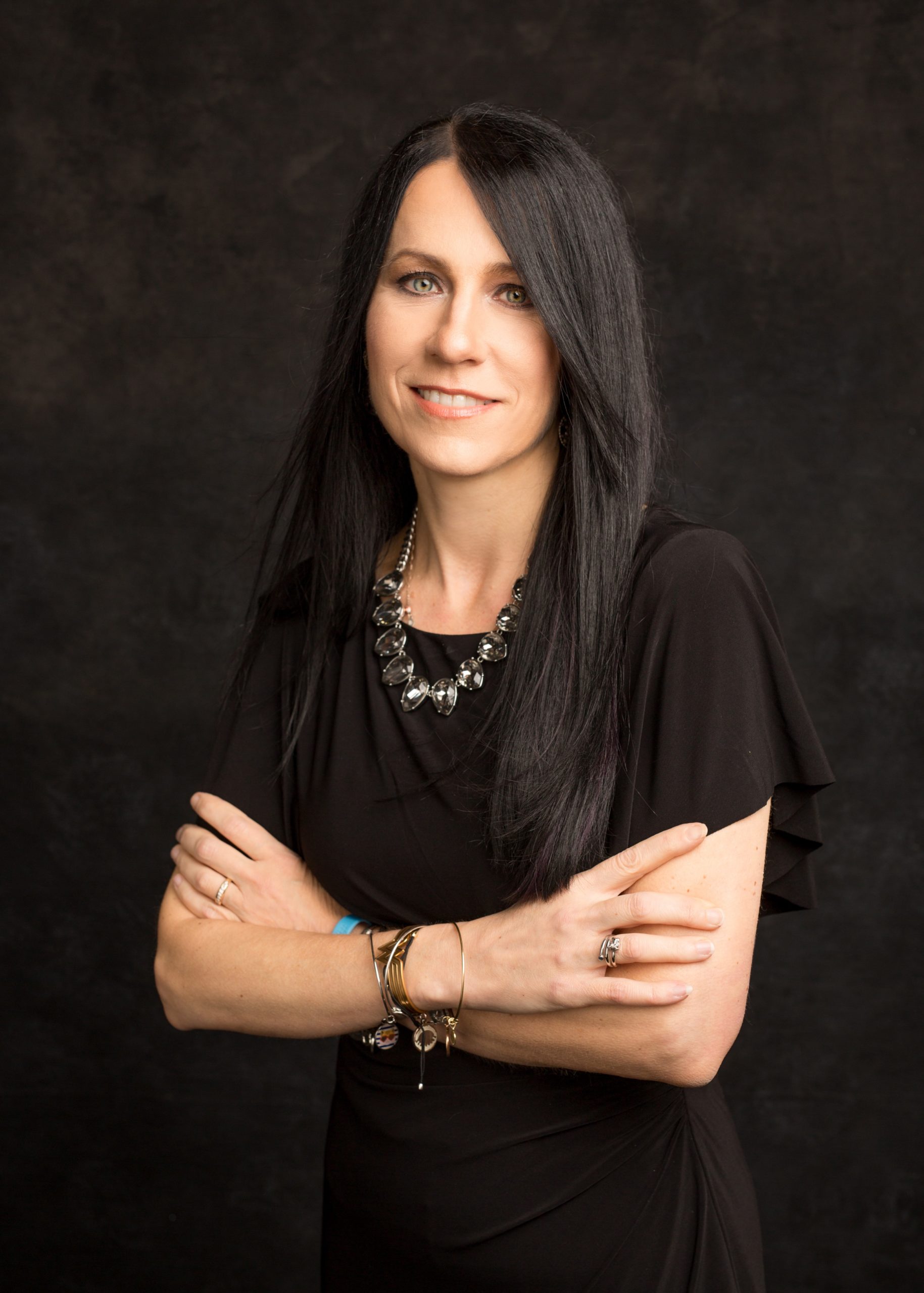 Rachelle Dené Poth is a Spanish and STEAM: Emerging Technology teacher at Riverview High School in Oakmont, PA. Rachelle is also an edtech consultant, presenter, attorney, and the author of seven books, her most recent Things I Wish [...] Knew includes stories from 50 educators. Rachelle is an ISTE Certified Educator. Follow Rachelle's blog at www.Rdene915.com.