What Happens when you Launch Students' Interests into the World?
By Chris Unger
​On July 20, we will be convening educators from across the CAPS Network along with partners in our experiential learning educator network to showcase what happens when you launch students into the real-world around meaningful, authentic projects and work. Vocational schools for years have worked to re-engage youth in potential career pathways that could contribute to their gainful employment. But these new schools are far more focused on supporting the students to explore and pursue their sense of possibility as designers of their own futures. One Stone's Living in Beta program would be an example of this, where students dive headfirst into the ideas of wayfinding – what are the skills and practices that can help you find your way through life. At Olympic HS, a leader in industry and community-connected learning with over 700 industry partnerships, they are building their own wayfinding curriculum based on Bill Burnett and Dave Evans' highly popular Stanford class and book, Designing your Life.
​And last week, I posted this tweet, with a short video of a rocket launching out of the stratosphere. (The sound effect is important.)
What happens when you give kids the opportunity to be engaged in the real world in authentic activities? Come to THIS on July 20 (https://t.co/UO1xNp9rgV) and hear from all the incredible educators making this a reality! (And, by the way, it sounds and looks like THIS! Let's GO!) pic.twitter.com/EjsLvvYzRw

— Chris Unger (@Chris_Unger) June 29, 2021

​So what is the sound of youth given the opportunity to explore their interests if not pursue their passions in the "real world" through meaningful, authentic activity? Over the years, I have videointerviewed dozens of youth on this point, and thought others might appreciate the value of hearing what they have to say about such opportunities provided them by some revolutionary schools across the country, putting student agency and possibility front and center.
Below I highlight just a few of these schools and the opportunities provided to students through the words of the youth themselves.
BVCAPS – Blue Valley Center for Advanced Professional Studies

(Overland Park, KS)

The CAPS Network has grown to over 60 programs across the country that puts profession-based learning in the hands of students by co-designing curriculum and real world experiences and internships with local industry partners. But it all started at BVCAPS.

Listen here to the value of the CAPS program through the experience of students in their veterinary medicine program and Neeha & Hannah who were doing original bio-science research in the CAPS program supported by researchers at Johns Hopkins and the Kansas University Medical School.

To learn and hear more, go here.
Olympic High School

 

​(Charlotte NC)

What Mike Realon and the staff and industry partners at Olympic High School has created is amazing. With over 700 industry partnerships, youth are learning through hands on experiences and internships what it means to engage in the world of work. Not only that, students are developing the skills to be gainfully employed beyond high school and position themselves for meaningful post-secondary learning. It is amazing what they are doing. Hear India Gregory, Jenny Dam, and Faith Gowen share what they gained from going to Olympic HS – and how they see that experience as having changed their lives.

For more about Olympic HS and what they do, feel free to watch the video conversation below with the amazing Mike Realon, the Academy & Community Development Coordinator at Olympic, along with Principal Erik Olejarczyk, Engineering instructor Matt Wykoff, and industry partner Mark Rohlinger, of Bosch-Rexroth in Charlotte NC.
Tri-County Early College

 

(Murphy NC)

​Cole Kordus graduated from Tri-Country Early College (TCEC) in 2016 and went on from their to UNC-Chapel Hill after obtaining his Associates degree at Tri-County Community College while at TCEC. Cole's story is not unlike many others attending the very rural small, project-based early college, where not unlike Cole students comment on how their lives are very different than they imagine it would have been if they hadn't attended TCEC.

If interested, you can hear more about TCEC, how it got started, and the impact on this video:
Learning through Real-world Authentic Work: Supporting the Revolution in Education
The last example here revolves around three students from Barrington HS in Rhode Island, who, through my relationship with the Assistant Superintendent, Paula Dillon, were invited to be part the second season of our A Revolution in Education podcast series, with my good friend and co-host Jim McCue. After much discussion, Jack Culton, Xan Maddock-Mark, and Hunter Kuchenbaur decided to joi the team and, in fact, took the reins in the audio and video editing, website design and architecture, and much of our social media engagement. We worked as a team. We never "dictated" to them the menial tasks we wanted them to undertake but engaged them as colleagues and collaborators in producing the podcast and all of the associated media that came with it. In our last recording, which was discussion with them about what they gained by taking on this collaborative effort, they had much to say, including the value of being engaged in meaningful, authentic activity in the world. Listen to snippets of what they had to say here, but feel free to listen to the entire episode as well if you would like on our website or on Apple Podcasts.
Come See, Hear, and Engage with this Network of Schools
Join us July 20 from 11-5PM ET to hear from extraordinary educators and students sharing and discussing the promise of profession-based experiential learning, as well as the power of social networks to propel students into futures they hadn't imagined before.
See the Agenda, speakers, topics, and sessions here and REGISTER!
Hope to see you there!
---
Chris Unger is a Teaching Professor in the Graduate School of Education at Northeastern University and supports the Graduate School of Education's Network for Experiential Teaching and Learning (NExT) with a number of his colleagues at the University. You can follow him and NExT on Twitter @Chris_Unger and #NUNExT respectively.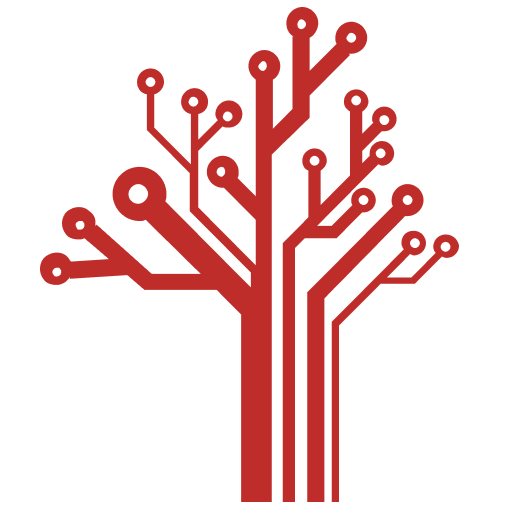 Getting Smart loves its varied and ranging staff of guest contributors. From edleaders, educators and students to business leaders, tech experts and researchers we are committed to finding diverse voices that highlight the cutting edge of learning.