By: Kelly Young
74% of America's 100 largest school districts began the fall just as they ended the spring semester—fully remote. And, of those 100 school districts, it will come as no surprise that the majority are in densely-populated, urban environments.
Although the structure and execution of learning plans have not seen significant changes since the pandemic shuttered school doors in March, the sentiment of parents and young people has.
Families went from not being happy (but understanding) with the initial transition to remote learning in the spring to actively seeking alternative ways for their children to engage in powerful learning experiences outside the conventional system in the summer and fall.
Gallup's August report reveals a doubling—from 5% to 10%—of families choosing to homeschool their children this fall. And, we know even more families are seeking ways to augment their child's learning as they find themselves on the hook to occupy major swaths of their child's day.
It's important to note that these trends only reflect the actions of families with the means to pay for supplemental opportunities or to stay home with their children. What this data cannot capture is the growing call from families—across lines of income, race, and geography—for more engaging, meaningful learning (virtual and otherwise) for their children.
These growing calls are being answered by a myriad of online programs—both those that have been around long before 2020 and new ones being developed to meet this moment. And, in their own way, some of these programs are painting a new picture of what the future of education could look like if the public education system itself could make such experiences available, regardless of a family's socio-economic status.
Virtual learning platforms like Galileo and Outschool are connecting young people to teachers and courses that interest them. Galileo serves young people eager for self-directed learning, introducing them to amazing educators worldwide through such offerings as their Nanodegrees. These are one-month, project-based courses on topics like genetic engineering and design thinking, where young people learn a new skill and present their final product or presentation during the final week of the course. Outschool is a platform through which educators can offer virtual classes of any length and topic. Some popular classes right now are "Writing Club for Screenwriters, Authors, and Poets," "Babysitting Basics," and "How Money Works."
Paragon One connects young people with business leaders for externships in the fields of marketing, product strategy, business development, consulting, financial services, and business analytics. The externship model is particularly exciting for young people who are unsure where their interests lie or who are unable to find experiences in their area of interest in their geographic area.
Another program, Prenda, offers families the ability to create a micro-school that pairs a small group of students with one adult learning guide who supports self-paced, project-based learning.
These platforms and organizations all have one thing in common—their ability to connect young people to relevant and meaningful learning. If you add these options to the rich learning opportunities that are available in our local communities (particularly when we can be physically together again), a new world of possibilities opens up. For example, imagine combining virtual resources like the above with the kind of in-person, authentic learning opportunities detailed below.
Community-based platforms like Imblaze by Big Picture Learning are connecting young people to internships, apprenticeships, community service, CTE training programs, shadow days, and college dual enrollment. CommunityShare offers a platform to turn your community into a "human library"—connecting young people and teachers to people who share their interests and have experience in their field. And, Iowa BIG, a public program in Cedar Rapids, has a platform that contains a database of project proposals submitted by local businesses, nonprofits, and government entities who need support addressing important needs their organizations are facing. Iowa BIG learners are then able to select, based on their interests, what project and organization they would like to collaborate with.
Perhaps most importantly, we haven't even touched on the litany of out-of-school-time programs that have been supporting young people for decades but have never had their offerings "counted" as learning within the conventional education system. In what ways might programs offered by national organizations like Boys and Girls Club, 4H, YMCA, and local organizations like Aim High and Dual School be seen as dynamic and creditable learning opportunities?
With all of these options for learning, the days of a child's learning opportunities being confined to the adults and resources of a specific building could be and should be over for good. Millions of families are being exposed to the possibility of mixing and matching their child's learning experiences by combining both local and globally accessible opportunities.
To make this an equitable system that truly serves the full diversity of our young people, including those most marginalized and least well-served, historically and currently, we must get to work on building new public education systems that honor this diverse learning.
Right now, we, as a nation, have the unique opportunity to fundamentally redesign education in ways that address the system's long-standing concerns: 1) persistent inequity of access, quality, and learner outcomes; AND 2) the mismatch between the outcomes the system is designed to produce and the outcomes young people need to thrive in an increasingly complex and interdependent world.
The solution is not ad hoc additions to how the education system has operated for over a century. It is reconstituting how public education organizes, credentials, and supports learning, requiring a shift in form, function, and purpose. Only shifting where learning happens is not enough. Only shifting how learning happens is not enough. Only shifting what young people are learning is not enough. All three must shift and inform one another simultaneously.
The opportunity is to build a coherent public education system that leverages and capitalizes on both the vast array of untapped learning resources and community assets that have existed for decades, and those now cropping up to serve the growing pandemic-driven market. This is a system that would enable young people and their families to navigate a rich world of learning experiences, make sense of them, and see gaps and next steps—all in service of supporting young people to become lifelong learners with the skills and ways of being to provide for themselves and their families.
This effort would be unlike any reform effort undertaken to date because it is not iterating or modifying the current design of education. It is building a new system with equity, flexibility, and adaptability at its core, nurturing young people to become who they want to become.
The stakes couldn't be higher. We have the opportunity to provide the next generation of young people with the knowledge, skills, and dispositions they will need to address the incredibly complex challenges our world is facing: political polarization, systemic racism, global climate change, hunger, and growing wealth disparities. It will take the dedication of public and private funds, expertise, and political will to create new systems and structures that enable a rich ecosystem of learning to be available to any child and family who want it, regardless of wealth, race, circumstance, or creed. And, just as we put men on the moon or created a school in every community, we can (and must) do this.
Let's get to work!
For more, see:
---
Kelly Young is the President of Education Reimagined.
Stay in-the-know with innovations in learning by signing up for the weekly Smart Update.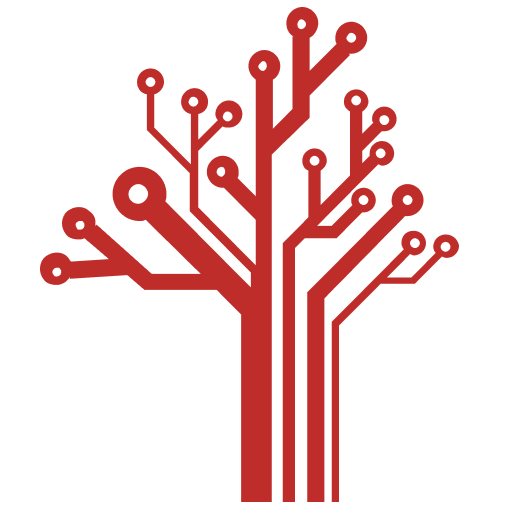 Getting Smart loves its varied and ranging staff of guest contributors. From edleaders, educators and students to business leaders, tech experts and researchers we are committed to finding diverse voices that highlight the cutting edge of learning.