Puget Sound Schools: Making Interest-Based Learning Meaningful and Intentional
By: Kelly Niccolls and Rebecca Midles.
Communities and districts are seeking opportunities for student choice and access. In acknowledgment of a schools' limitation to be all things for all kids, there are leading school designs that are planting their roots in single-focused programs. These schools focus on students learning in-depth experiences related to specific themes, community partnerships, and certifications. Some districts in the South Puget Sound have been doing this for some time and their school models are helping shape what's possible when students are at the center of learning systems.
Tacoma Public Schools and Highline Public Schools are being explicit about student-centered learning and honing in their model for students to find community and purpose. In support of the Highline Promise of knowing each student by name, strength and need, and Tacoma's Whole Child Initiative, some school models are focused on community partnership and rearing the next generation of local industry expertise.
Tacoma Public Schools has an explicit whole child framework aligned to district goals and benchmarks. Leading as examples of success when school systems focus on student needs and access are three place-based high schools, School of the Arts (SOTA), Science and Math Institute (SAMI), and Industrial Design Engineering and Art (IDEA). Each school has a thematic focus, inclusive of community partnership to deepen student practice and exposure, and retains a commitment to being a public school, with a priority on equity, access, and alignment through a lottery system in the application.
Pathways and Inclusion at SOTA
For 19 years, SOTA has partnered students with the Tacoma Arts community. Their campus is spread across the Tacoma theater district, covering several blocks with students attending classes alongside downtown business and traveling back and forth between buildings during the day. This creates a different culture of accountability and trust, resulting in responsive and agile structures. Students declare majors which also require that they enroll in a bridge course that practice full inclusion for all learners. Students develop a four-year plan with a pathway focus and incorporate a harmony of core courses, dual credit opportunities for a comprehensive learning experience.
Place-Based Learning at SAMI
SAMI is located at the Point Defiance Zoo & Aquarium and currently has around 500 learners. The school started out as portables in the woods of the park and in 2015, moved into a new facility remaining on the zoo campus. Their building has shared space with zoo employees, who pitch challenges and design projects to students that would support the zoo animals.
Students propose solutions through research, prototype design and small scale implementation for zoo partnership projects. In addition to place-based curriculum and projects, SAMI students host preschool classes in their early learning center. Tacoma Public Schools pre-schoolers spend a week at SAMI and the zoo, facilitated by SAMI students. Core class projects are also real-world applicable. Currently, there are teams working out of the boathouse classroom on a Chinook salmon release, grown from fry donated from the local Puyallup tribe. These teams are reviewing watershed practices, stormwater mediation and the impact of hydropower.
Aviation and STEM at RAHS
Raisbeck Aviation High School offers a project-based learning environment that prepares students for STEM professions. The campus is co-located with the Museum of Flight pavilion and is a Highline Public school in partnership with local cities. RAHS organizes its lottery to gather an incoming class of 105 broken down by 55 from Highline, 20 from Seattle, and 30 from the Greater Puget Sound area. Students at RAHS engage in rigorous coursework preparing them for competitive STEM-focused internships and college programs.
In addition to the partnerships with the Museum of Flight, students at RAHS also have access to industry internships, mentors and learning experiences. One of their partners, Port of Seattle, presents a real problem for the sophomore class to solve. After a few weeks of the student, teams work together, a twist is introduced. The teams then present and pitch their solutions. Accepted pitches have led to real solutions for the partner, including runway wetlands, use of water, and redesigning the South Satellite Terminal of Sea-Tac Airport.
Students openly share about the family they have in their school and the persistence of culture and community. Single focus schools are creating environments that go deep when it comes to student relationships, interest, and learning. A student at SOTA shared when he first started, the transition to a new school was tough, and the culture of community accountability was not easy for him to adapt to but he now considers SOTA his second home and credits the culture for his personal growth.
With a single focus, schools and students are in reciprocal interest; students choosing the school based on interest and the school honoring what students find meaningful. This continuous relevancy helps students persist. As Lauren, a student at Raisbeck Aviation said, "the daily inspiration of space, keeps me focused." Schools with a single focus have the ability to go deep into themes, partnerships and post-secondary access points, resulting in deeper learning experiences.
Focused relationships, partnerships, and expertise provide deeper and more extensive access for students and staff alike in ways not typically seen in other school models. Most importantly, the agility of single-focused schools provides an opportunity for learning experiences that limit competing interests. The simplicity of focus opens up time, resources and partnership to be intentional, student-centered and future-forward.
For more, see:
---
Stay in-the-know with innovations in learning by signing up for the weekly Smart Update.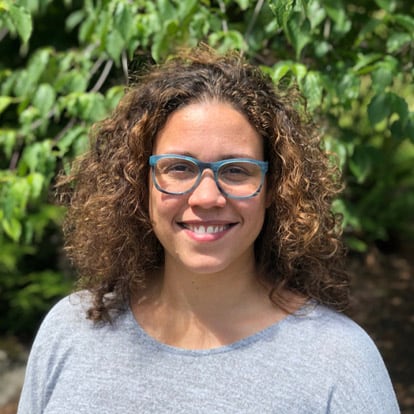 Kelly has been an educator for fourteen years. She began her career teaching in Southern California and has helped schools and systems reimagine teaching and learning, as well as serving as a school administrator. She is a Deeper Learning Equity Fellow, driven by the relentless belief in the possibility of social justice within education systems. Kelly focuses her education leadership on re-imagining structures for teaching and learning in order to empower all students for the future. Kelly is also a member of the Getting Smart Advisory Board.
Rebecca Midles is the Vice President of Learning Design at Getting Smart and is an innovator in competency education and personalized learning with over twenty years of experience as teacher, administrator, board member, consultant and parent.