No-Collar Jobs Offer Schools Chance to Create Mashups of Academics and Vocations
My youngest son is a talented designer who began taking graphics classes at the local community college when he was 13. At 14 he landed his first paying client and has since designed logos, infographics, web banners and buttons, posters, and book covers while attending high school.
His prodigious talent makes me proud. What dad wouldn't be? The flip side of that pride was the fear that he wouldn't see the value of a college education, heresy in my family. My wife and I both have graduate degrees and our oldest son will finish his B.A. in three years at an elite university. Our belief in the power of a college degree is biblical in its authority.
The mantra of "no degree, no problem" is unwelcome in our house, but I keep telling myself to adapt to economic reality. That mantra, though, encapsulates a new type of worker who no longer fits into the paradigm of blue/white collar. A few years ago, IBM CEO Ginni Rometty coined the phrase "no collar worker" and it has proven to be immensely sticky.
According to IBM, "New collar jobs are roles in some of the technology industry's fastest growing fields – from cybersecurity and cloud computing to cognitive business and digital design – that do not always require a traditional degree. What they require instead is the right mix of in-demand skill sets."
Although new collar jobs don't require a four-year degree they certainly require vocational training and certifications. In fact, IBM offers a New Collar Certificate Program in partnership with Coursera. This vocational training is often completed at community colleges or in career technical education (CTE) programs at high schools.
The push in the direction of new-collar jobs has created a cottage industry of education programs, among them Jobs for America's Graduates, Blue Valley CAPS, California's new State Pathways in Technology Program, and most famous of all, the six-year vocational high school known as Pathways in Technology Early College High School (P-TECH). Since the first P-Tech opened in Brooklyn in 2011, IBM has helped open 110 other P-TECH schools across the U.S. as well as in Morocco, Australia, and Taiwan.
To understand the type of programming being offered it's useful to read the bill that authorized California's State Pathways in Technology to determine what these models are offering young people. These are the five core benefits of the SPTP program, which focuses on the industries of health care, technology, manufacturing, and finance:
A rigorous, relevant, and cost-free education in grades 9 to 14, inclusive, focused on the knowledge and skills that students need for science, technology, engineering, and mathematics (STEM) careers.
Workplace learning that includes mentoring by industry professionals, worksite visits, speakers, and internships.
Intensive, individualized academic support by both K–12 and postsecondary faculty within an extended academic year or school day that enables students to progress through the program at their own pace.
An opportunity to earn an associate of science degree in a high-tech field or an associate degree for transfer in a high-tech field.
A commitment to students who complete the program to be first in line for a job with participating business partners following completion of the program.
There is a fascinating economic and social subtext in the no-collar movement, which brings training opportunities and jobs to urban and rural areas that normally don't benefit from innovation. P-TECH places its schools in communities with high levels of poverty and focuses on students who traditionally are underrepresented in colleges.
ZipRecruiter's analysis of open job postings reveals that small and midsize companies are more apt to create jobs aimed at new-collar workers than large corporations, whose human resources departments warehouse thousands of resumes from traditionally qualified candidates.  In a time of urban flight and rural brain drain, this feature of the no-collar movement is likely to bring long-term benefits to more diverse communities across the nation.
It is time to take advantage of no-collar opportunities business is offering, but that begets the question: What can school systems do to improve all graduates' odds of success regardless of the path they choose?
I have long been an advocate of the portfolio approach to schools. There will be many employment opportunities that require a four-year college degree so we need schools that prepare students for that pathway. There will be many employment opportunities that require certification or a concrete demonstration of skills, and we need schools that prepare students for that pathway.
In the best of all worlds, we need schools that do both, and this mashup generation is ready. I'm inspired by the model being creating at Tesla STEM High School in Redmond, WA, where an AP Psychology class is combined with a state-approved forensics course normally offered via career technical education. I'm inspired by the curriculum being developed by ConnectED in California, which has created courses that seamlessly integrate career technical proficiencies with rigorous core academics.
Higher ed is responding, too. Broward College in Florida offers more than 40 associate and bachelor degree programs that embed industry credentials in an academic program. Similar programs are in the works because the Association of Public and Land-grant Universities (APLU) is participating in meetings focused on developing ties between four-year colleges and credentialing bodies.
Schools can no longer assume the dated dichotomy of blue collar/white collar when creating programs that focus on the future of work. We are entering a world rich in no-collar opportunities created and perhaps even enhanced by new technologies. Don't worry – the kids are going to be alright, including mine.
For more, see:
---
Stay in-the-know with innovations in learning by signing up for the weekly Smart Update.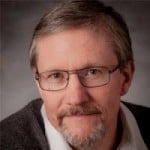 David Ross is a global education consultant and former CEO of the Partnership for 21st Century Learning.