Academic Magnet High School is on a Mission of Excellence through Creating Opportunity for All
Have you ever wondered what is it like to go to the number one high school in the nation? While visiting the Academic Magnet High School, I quickly found out that the school is on a mission of excellence for all students regardless of socioeconomic background. U.S. News and World Report named Academic Magnet the number two high school in the nation in 2020 – giving the school a 99.9 out of 100 score. Academic Magnet has 100 percent AP participation with 20 percent minority enrollment and 2 percent poor. The graduation rate is 100 percent with 100 percent of the graduating seniors considered college-ready. 
Academic Magnet is one of 15 high schools in the Charleston County School District (CCSD). CCSD is the second-largest school system in South Carolina representing a unique blend of urban, suburban, and rural schools that span 1,000 square miles of coastal lands. CCSD serves more than 50,000 students in 85 schools and several specialized programs. In addition to the historic city of Charleston and the great beaches, food, and golf courses, Charleston County is home to Boeing, the Medical University of South Carolina, and Joint Base Charleston. Academic Magnet is in North Charleston on the same campus as the School of the Arts.
So, what makes Academic Magnet High School outstanding? The mission is to challenge each student, teacher, and parent with the high expectations of a rigorous curriculum and to provide a learning environment that prepares students for college and future careers. The students at Academic Magnet High School are encouraged to be contributing members of the community, to acquire a sense of global responsibility, and to cultivate and uphold respect for cultural diversity. I met with and interviewed a teacher, a school guidance counselor, an academic coach, and the principal. 
When they spoke about the learning community, they emphasized that the school is a place where everyone's voice is heard. Most importantly, the students have a voice in setting school policy and the academic curriculum. The teachers raved about the Principal being a collaborative leader and about the Assistant Principal being so involved in the operation of the school that she is constantly walking the halls greeting every student every day by name. The teachers and Principal also spoke about the experiential learning environment built by the students and School Improvement Council in the Summer Scholars Program.
The Academic Magnet Summer Scholars program provides an unparalleled opportunity for incoming freshmen from over 20 different schools to spend 4 days on campus before the official start of the school year. During this time, new students meet their teachers, explore the building, get a sample of Grade 9 coursework, and perhaps most importantly, meet and bond with their upper-class mentors. In the 2017-18 school year, the AMHS School Improvement Council, based on recommendations from its parent, student, staff, and community membership, designed and developed a Student Mentor Program.  
AMHS upper-class students applied, were vetted, and accepted, then trained by College of Charleston staff and began their first mentor duties at the 2018 Summer Scholars program. These mentorships last for the entirety of a student's freshman year.  Now in its second full year of implementation, AMHS Mentors have received outstanding reviews from staff and students. The Academic Magnet High School Improvement Council recently been recognized as one of the top 10 in the state of South Carolina and has advanced to the finalist round, largely due to the development of the mentorship program, as well as future plans for parent to parent mentorship projects.
The culture at Academic Magnet is one of compassion for others. Academic Magnet has recently established a Writing and Outreach program at local Title I middle schools. Google Classroom pages are established for academically accelerated students to access information about AMHS's clubs, sports, academics, and admissions process. In preparation for the admissions writing sample, eighth graders are paired up with current AMHS students who serve as personal tutors who provide feedback on their responses to weekly prompts. Additionally, periodic in-person meetings are arranged at the schools to allow for tutors and students to meet and raise awareness about AMHS. This program was not established by the Charleston County School District or mandated by a need to recruit a more diverse student body; the program was developed in conjunction with the AMHS Book Club and the AMHS National Honors Society. Academic Magnet High School's motto is ERUDITIO ET HONOR or "Scholarship and Honor." The Latin motto was initiated by the student government last year and selected by the AMHS community to reflect the school's values – academics and character equally. 
In the late spring of 2018, AMHS was awarded one of four national grants from the Jack Kent Cooke Foundation.  This $100,000 grant over two years allowed Academic Magnet to target gifted and talented, low-income middle school students with specific outreach to the schools, students, and their families. 
Through school visits, social and team-building activities, university outings, and writing workshops, the identified students have become aware of the benefits of a rigorous high school program that can open the doors to college admissions and scholarships throughout the US and the world.  The first group of students from the ACE program joined the Grade 9 cohort this school year being well-prepared to meet the demands of a strong academic schedule and being socially integrated into the life of the school.
One of the students in the outreach program stated, "I've been interested in Academic Magnet since about third grade because they are well known for being a rigorous school, and they have computer science classes I wanted to take. For years, I only saw pictures of white students at Academic Magnet, but after going on the tour, I was extremely impressed by the teachers I met and how inviting the atmosphere of the school was. The school comes across as trying to be inclusive and welcoming, and I am excited to start high school there in a few weeks." 
Another student who recently graduated from Academic Magnet reflected, "Academic Magnet High School showed me the reality of my educational possibilities. I could question things beyond the scope of the classroom and lesson plan. I was given the freedom to create and support whatever interested me and encouraged by faculty to continually discover those interests. I was educated well, yes. But even more than that, I was given the opportunity to widen my perception of my own intelligence and ability. That growth allowed me to enter college with a level of confidence and certainty about my ability to succeed as a student and an active part of campus life. After Academic Magnet, there was no doubt in my mind that I would be successful." 
It's one thing to have a mission and to talk about culture. It's another thing to live them out. As the teachers, staff, and principal all stated to me, Academic Magnet is a high school "Where Excellence is our Standard."
For more, see:
---
Antonio B. Boyd is a Doctor of Education Student at Northeastern University, Graduate School of Education in the College of Professional Studies. He is Chief Operating Officer at Future of School; a national nonprofit focused on ensuring all students reach their unbounded potential. Antonio is also the Founder of The Workforce for Our Future Project created to help High School students prepare for the future workforce. 
Stay in-the-know with innovations in learning by signing up for the weekly Smart Update.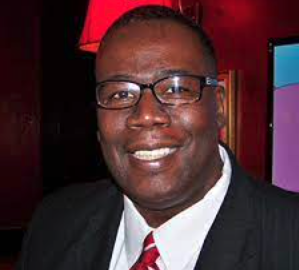 Antonio B. Boyd, Ed.D. serves as President and CEO of the Think Tank Consulting Group, LLC. A national management, development, and public affairs company specializing in the education, non-profit, government and public health sectors.