Critical Thinking – a Critical Skill in School and for the Future of Work
On this, business and education leaders can agree: We need to do a better job of developing critical thinking skills for learners and workers. That's the easy part. Now the hard part: Are we using the same label to describe a different set of skills?
Let's look at how business describes critical thinking and the jobs that require it to be successful.
George Anders, a former writer for the Wall Street Journal, analyzed more than 5,000 job listings that offered a salary greater than $100,000 and required critical thinking skills. His analysis, presented in the book The Surprising Power of a 'Useless' Liberal Arts Education, lists the following set of critical thinking sub-skills he says will be of crucial importance in what he calls "the empathy economy":
Willingness to work in uncharted areas (frontiers)

Analytical skills needed to generate meaningful insights

Expert decision making

A consistent ability to read the room

Persuasive communication
The team at Skills You Need argues that foresight is the most essential element of thinking critically. Decision making, the group explains, will be significantly improved when we pause and reflect in a systematic way on how a decision will impact staff and resources.
Michael Simpson is the CEO of PAIRIN, a talent development company that uses surveys to collect baseline data on employee skills and then offers suggestions on how to upskill via coursework and training. His company believes that employees who display good critical thinking skills, which it classifies as an "Entrepreneurial Skill," ask important questions that drive a business to improve. Data analysis plays a significant role in this process.
Even though business leaders and human resource departments know they want to hire critical thinkers, defining what they mean by the term and its subordinate skills has proven difficult. The Wall Street Journal called attention to this problem in an article entitled, "Bosses Seek 'Critical Thinking,' but What Is That?"
Let's compare the above descriptors with those of the Partnership for 21st Century Learning, which in 2007 was among the first to codify what critical thinking looked like in schools. P21's Framework for 21st Century Learning (currently unavailable online) describes critical thinkers as those who:
Use various types of reasoning as appropriate to the situation

Analyze how parts of a whole interact with each other to produce overall outcomes in complex systems

Effectively analyze and evaluate evidence, arguments, claims, and beliefs

Analyze and evaluate major alternative points of view

Synthesize and make connections between information and arguments

Interpret information and draw conclusions based on the best analysis

Reflect critically on learning experiences and processes

Solve different kinds of non-familiar problems in both conventional and innovative ways

Identify and ask significant questions that clarify various points of view and lead to better solutions
P21 tried to make the education view of critical thinking align with current thinking and research in the business sector via a 2017 series of research reports authored by the learning sciences team at Pearson. Among those reports was Skills for Today: What We Know about Teaching and Assessing Critical Thinking (currently unavailable online). It described four domains for critical thinking to tighten P21's wordy formulation:
Systems Analysis

Argument Analysis

Creation

Evaluation
The Pearson-P21 work points to a variety of career paths one might not normally associate with critical thinking as defined in the past. ZipRecruiter provides a list of jobs that now require critical thinking skills:
Manager: Managers that use critical thinking develop teams that are intentional about assessing problems and devising solutions.
Business Analyst: Critical thinking can uncover innovative solutions to address problems and boost business growth.
Human Resources Specialist:  Responsibility for hiring new talent, determining which employees get pay raises and deciding appropriate consequences for workers who have violated company policy requires critical thinking.
Marketing Associate: Marketing associates must be able to gather and analyze demographic data about an organization's target audience in order to know how to reach customers effectively when promoting the brand.
Sales Agent and Customer Service Representative: The ability to think critically enables both groups of workers to satisfy customers' needs in a timely manner and ensures brand loyalty.
The World Economic Forum (WEF) has released reports in the last 18 months that dig deep into the future of work. WEF research describes the skills that will keep more people employed in a workplace dominated by A.I. At the top of the list are complex problem-solving and critical thinking.
I argued in this space (Why the 4Cs Will Become the Foundation of Human-AI Interface) that our conceptions of the 4Cs (critical thinking, creativity, collaboration, and communication) must evolve because of the advent of artificial intelligence in the workplace, home, and classroom.
But I'll ask again, do the definitions of these skills mean the same thing in education and business?
Supreme Court Justice Potter Stewart famously said of obscenity, "I know it when I see it." Business and education may be struggling to define critical thinking, but they know it when they see it, and they know we all need it to be successful in college, career, and life.
For more, see:
This post is a part of the Getting Smart Future of Work Campaign. The future of work will bring new challenges and cause us to shift how we think about jobs and employability — so what does this mean for teaching and learning? In our exploration of the #FutureOfWork, sponsored by eduInnovation and powered by Getting Smart, we dive into what's happening, what's coming and how schools might prepare. For more, follow #futureofwork and visit our Future of Work page.
---
Stay in-the-know with innovations in learning by signing up for the weekly Smart Update.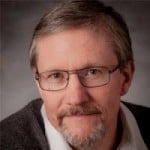 David Ross is a global education consultant and former CEO of the Partnership for 21st Century Learning.