3 Lessons from Curriculum Associates' Explosive Growth
By: Michael B. Horn
Curriculum Associates [CA], a curriculum and assessment company founded in 1969 focused on K–12 schools, has seen its revenues grow nearly 1,000 percent in the last 10 years to nearly $260 million.
It is one of the most successful education technology stories, and yet it doesn't receive nearly the attention other less successful education technology companies do.
A recent interview that its CEO, Rob Waldron, did with EdSurge, offers at least three lessons for its success.
1) Legacy businesses can "disrupt" themselves by focusing on the Job to Be Done.
When Waldron joined the company amidst the financial turmoil of 2008, the company was a print-based publisher that was suffering. We've observed historically that there appear to be two ways as a legacy business to survive and thrive amidst disruption.
The first is to create an autonomous entity that is not beholden to the way things have always been done and has the freedom to create a new business model and launch a disruptive innovation. This is how IBM was a pioneer in the mainframe, minicomputer, and personal computer businesses, and how Dayton Hudson department stores disrupted itself with the launch of Target.
The second path is for an entity to organize solely around a critical "Job to Be Done"— the reason people "hire" products or services in a given situation. The interview with Waldron suggests that this is what Curriculum Associates did:
"Before we were in the business of trying to solve the problem of: 'What am I going to do when I have students at three or four or five different grade levels in a classroom, and I need to support all those students?' And so, we use technology to address that problem in better ways. So, everyone else would say it was a pivot, but we felt we were trying to solve the same problem—but using technology to solve it better."
In other words, when you organize tightly around a Job to Be Done, you don't think in terms of your current products and processes. You take whatever technology and tools are available and use them to deliver on that Job. With the mindset of focusing on a specific Job, it doesn't matter what new technologies emerge. If a technology can help an organization do the Job on which it is focused, then it should be able to make changes accordingly and seamlessly. If the technology is not useful to doing the Job, then the organization can ignore it.
2) When you launch a disruptive innovation, don't worry about it being perfect at the outset.
In fact, embrace that it won't be perfect. Focus on making sure that it's more affordable, accessible, and simple than whatever else is out there and then, like all disruptive innovations, improve it.
The interview with Rob says it all:
"So [in 2008] we went about building a product that at the time was inexpensive. But like all disruptive technologies, it was still emerging. And then we just kept listening to what educators needed and continued to make it better. It wasn't clear until maybe 2012 or so that we were onto something."
3) Be patient for growth.
In all businesses there is good money and bad money—and which is which depends upon your circumstance. When you're pioneering a disruptive innovation and there is significant market risk, you want money that is patient for growth.
Despite the hype, disruptive innovations take time to grow and transform a market—often 10 to 15 years at least.
As opposed to a venture-funded startup that must focus on giving its investors an exit within 10 years, Curriculum Associates' unique corporate structure—one in which Waldron had a 20-year contract as CEO—enabled it to focus on the long term. This was critical to its success.
In Waldron's words:
"I took over from a man who turned 92 a couple of weeks ago. His name is Frank Ferguson. He was the president of Curriculum Associates from the 1970s through 2008. I was the company's second president—now CEO—from 2008 till today. So we've only had two leaders since the '70s.
Frank didn't want to make money from CA, and decided to give all of his shares away. He gave those shares away to [the foundation that supports] Iowa State University and the Boston Foundation. We did that together. I suggested the Boston Foundation, to give back to the city of Boston.
But Iowa State can't [fund] a new building or provide scholarships simply with shares, right? They need to sell them. So, I led a process to sell those shares to Berkshire Partners and a minority investor who's a philanthropist who believes in the importance of our work. The sale of those shares led to a $200 million dollar gift.
That donation was the eighth-largest gift given in the United States last year. But, nothing changed about Curriculum Associates. I stayed in charge. The teams stayed together.
If I ran a public company, my job would be to maximize short-term shareholder return. I think it was a huge competitive advantage for CA to know that the company had a very long-term view—that we were reinvesting all the time and that we didn't have short-term pressures."
That's how you transform a company—and disrupt an industry.
For more, see:
This post was originally published on www.christenseninstitute.org.
---
Stay in-the-know with innovations in learning by signing up for the weekly Smart Update. This post includes mentions of a Getting Smart partner. For a full list of partners, affiliate organizations and all other disclosures, please see our Partner page.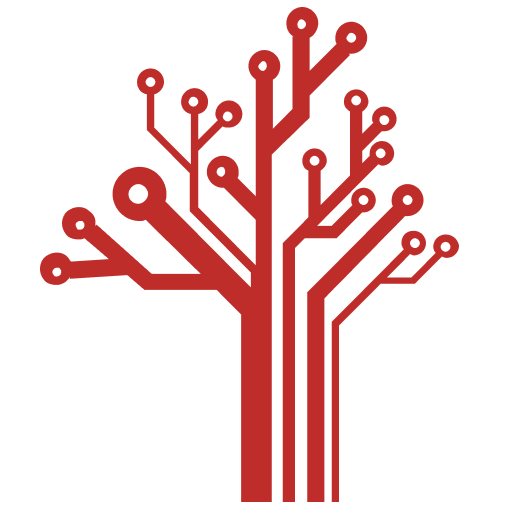 Getting Smart loves its varied and ranging staff of guest contributors. From edleaders, educators and students to business leaders, tech experts and researchers we are committed to finding diverse voices that highlight the cutting edge of learning.