Choosing the Right Tools for Amplifying Learning Through PBL
During the last few months of the 2019-20 school year, we faced a lot of challenges in planning our instruction and making transitions from our classrooms into the virtual learning space. For me, the difficulty was in deciding what tools and strategies to use and knowing whether students had access to devices or their class materials. I wanted to provide meaningful and authentic opportunities that would enable all students to engage in learning, while being mindful of individual circumstances that may have made that difficult at times. We know there is definitely not a shortage of digital tools and options available to us as educators for expanding the how, when and where students learn, however there are a few important things we need to consider, not just now, but always.
As we look to the new school year, with many unknowns when it comes to where learning will take place, we should focus on these considerations first when thinking about the types of lessons and opportunities we will choose and design for our students.
First, what access do our students and their families need and what do they have? Second, are we using digital tools in our classroom that families will be able to help support students if they must learn from home? And third, what types of learning experiences can we create for our students that enable us to work together even when apart? Experiences that promote student choice in learning, leveraging technology where it makes sense, while also making sure that we can support and involve families are good options.
Choose a method not a tool
With school closures, it was an opportunity to try new ideas and tools, or perhaps to bring back some methods that we got away from. Project-based learning (PBL) is something that I believe worked well during this time, regardless of content area, grade level, or teacher experience with PBL in the classroom. I also believe that it will allow for smoother transitions in the event we have to shift throughout the upcoming school year.
According to the PBLWorks, PBL is "a teaching method in which students learn by actively engaging in real-world and personally meaningful projects." PBL is an iterative process requiring reflection, which makes it a good method to guide students to become more independent learners and to develop a greater motivation for learning. Through PBL, we help students to focus on the process of learning itself and not on a final product that serves as an end to a unit of study and is forgotten.
With PBL, the learning space itself does not matter, it simply requires that we set up guidelines and work through the challenges that may arise as we go. PBL gives students the opportunity to explore their passions, design their own problems or challenges, and have the time to focus more on the process rather than the product of learning. To best prepare students for the future and for navigating what may be a constantly changing look of school this year, we need to offer experiences which promote curiosity, independent learning, and working through productive struggle. PBL is good for this and is also a great option for addressing the 4 C's: critical thinking, collaboration, communication and creativity.
Tools for PBL
Moving beyond the traditional classroom time and place is easier with technology, and it only takes that first step to begin creating these opportunities for students. In my classroom, we leveraged some digital tools for students to explore global issues and broaden their cultural awareness and global understanding, which led to more meaningful and authentic learning experiences for them. The use of digital tools to connect with other students, educators and experts adds to the authenticity and meaningfulness of the work they are doing.
Through PBL, I have been able to learn more about my students and their interests and to become a learner along with them. While in the physical classroom space, PBL promotes the development of SEL skills, students also become better at collaborating and providing ongoing feedback and support to their peers. However, when not in the  same physical space, we need to find ways to foster the development of these same skills.
Tools that we can use:
1.Ideas for PBL: Students can find ideas on Wonderopolis that promote curiosity for learning about new ideas and challenges. With platforms like Thrively, educators and students have access to a project library of standards-aligned projects, including rubrics and resources such as documents, videos, and website links, making it easy to get started with a ready-made project or to start from scratch. With the tools available, students can work in real-time with classmates and teachers through the collaboration feed and also build digital portfolios to track their work.
2. Collaborative spaces: Padlet, Wakelet, Trello, LMS such as Edmodo. With these options, students can work together and interact in the virtual space and will help with the transitions we may need to make in this school year. The use of tools such as these also enables students to share their work with a larger audience, bringing in opportunities for global collaboration through these platforms.
3. Providing feedback: Being able to give students timely and authentic feedback is critical for learning. It is also important that our students be able to provide peer feedback and develop their skills of communicating and collaborating with their classmates. Some of the tools that help this give students the opportunity to build confidence in learning and be able to share through voice or video or combination are Flipgrid, Synth, Anchor, and Kialo Edu. With Flipgrid, educators can even explore topics in the Disco Library for students to use as a  PBL focus and with the  features, students have many options for sharing their learning. Through Kialo Edu, students have a space to ask questions, engage in discussions and exchange ideas.
4. Backchannel discussions: Having a space where students can continue to share their ideas beyond the class period is important. Using digital tools for backchannel discussions not only removes the time and space limitations on conversations but also helps students to build essential digital citizenships skills as well. Some tools that are easy to get started with are Backchannelchat, Padlet, YO teach! Each of these promote asynchronous as well as synchronous conversations and are good for promoting communication during the learning  process.
5. Products of learning: It is important for students to have choices when it comes to sharing what they have learned, especially for creating something to share with a public audience. Leveraging some of the different digital options out there will give students choices such as blogs, infographics, podcasts, videos, and interactive, multimedia class presentations. Students can create a multimedia presentation using Buncee and then all students can share their work on a Buncee board, with the ability to comment and give feedback. Using a tool like Nearpod, students can include additional content such as virtual trips, polls, collaborative discussion boards and more. With options such as WeVideo or even Screencastify,  students can create a video to share what they have learned and use their work as a teachable resource for others.
6. Reflections, revisions and project workflow: It is also important to provide students with a space to work through the different phases of PBL and develop a system for project management and working through feedback.  The use of tools like Google Forms to submit ideas, voice recordings within Google documents or Microsoft OneNote are quite helpful. In addition to these, there are larger platforms available for an all–in-one PBL work. Headrush is a PBL management system that enables teachers to provide a space for students to design their learning journey. Through Headrush, students have access to task boards, to-do lists, and can create a digital portfolio full of artifacts of their PBL work. Teachers can provide ongoing feedback for students and keep the discussion going regardless of where learning is happening.
Asking students for feedback about the methods we use and the tools we bring into our classroom is also important. One student shared this with me after our recent PBL experience during school closures: "Using different digital tools helped me to really understand and see what school is like in other countries. Being able to connect and ask questions directly to students my own age helped me to sculpt my project in a way unlike anything I have experienced."
It is all about having choices. Promoting student choice and voice through PBL and leveraging the digital tools available will engage students in more authentic and personalized learning experiences regardless of where learning is actually taking place.
For more, see:
---
Stay in-the-know with innovations in learning by signing up for the weekly Smart Update.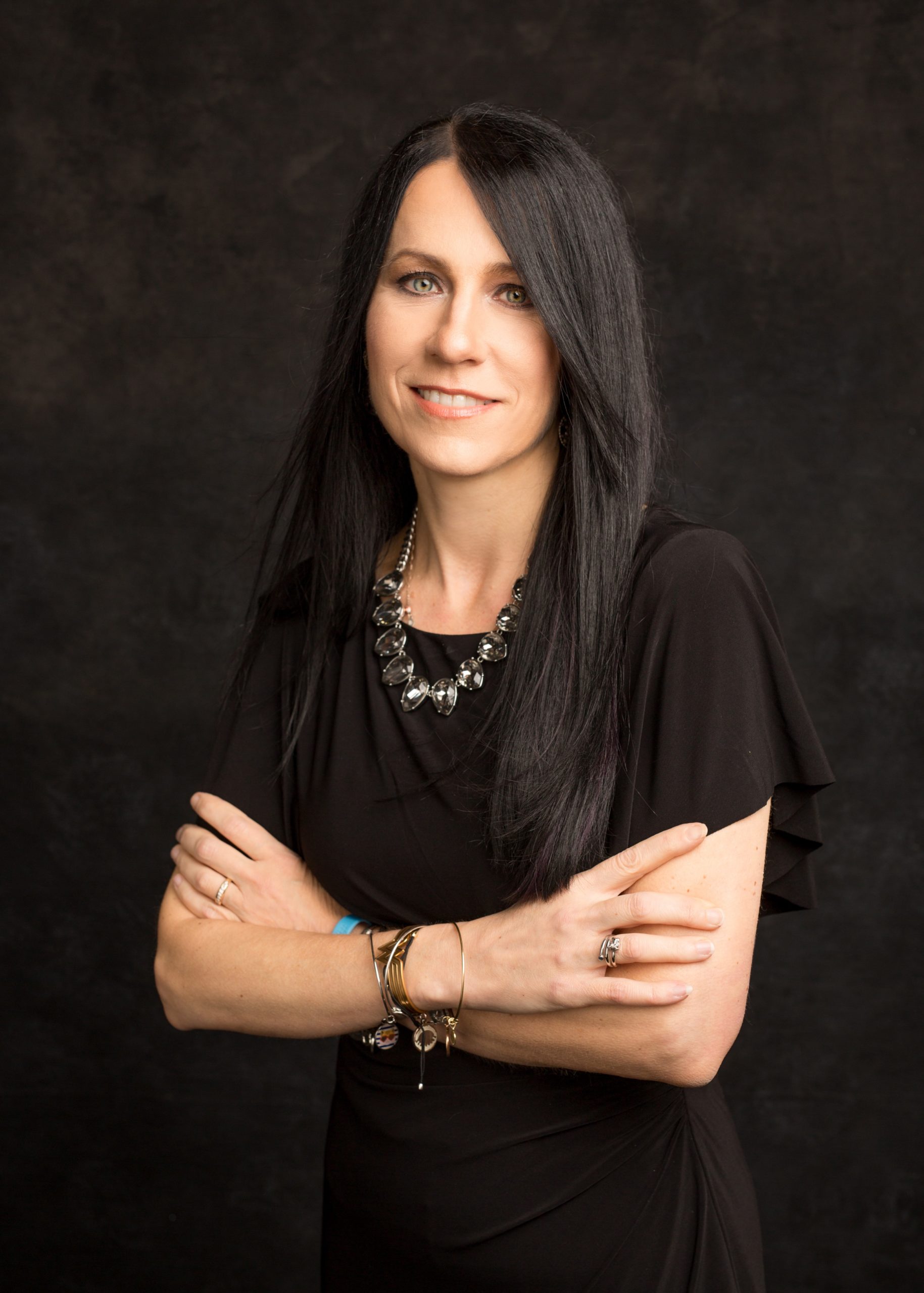 Rachelle Dené Poth is a Spanish and STEAM: Emerging Technology teacher at Riverview High School in Oakmont, PA. Rachelle is also an edtech consultant, presenter, attorney, and the author of seven books, her most recent Things I Wish [...] Knew includes stories from 50 educators. Rachelle is an ISTE Certified Educator. Follow Rachelle's blog at www.Rdene915.com.