The Anywheres and Somewheres of Global Education
A recent trip to Moscow re-enforced one of my longtime concerns with global education.
During breaks from speaking engagements for EdCrunch 2018, I had the opportunity to visit two remarkable schools, each of which provided a perspective on a problem the field has been wrestling with for years.
That problem has been neatly defined by the British writer David Goodhart in The Road to Somewhere. Goodhart describes a dividing line in economically advanced countries between groups of people he calls "Somewheres" (people anchored in a specific place or community, usually rural, with less than optimal resources) and "Anywheres" (urban, socially liberal, and often university educated).
The "Anywheres" and their children dominate the glorious global schools I have the frequent honor to visit. They are chosen to lead the tours at Instituto Thomas Jefferson in Mexico City, at the Dalton Academy in Beijing, at the Gimnasio Los Caoboas in Bogota, and now Letovo School in Moscow.
Letovo, a private, non-profit school dedicated to educating gifted children recruited from all corners of Russia, opened just a few weeks ago with 242 students from first to 11th grades. The school buildings, classrooms, grounds, dormitories, studios, and labs should be the envy of educators and parents anywhere. The students, gracefully fluent in English, conducted an evening tour that dazzled a large group of international visitors.
The Letovo students are bright and cheery and quite comfortable speaking on a range of topics. They are also keenly aware of the expectations that face them. "We are the future of the country," said 17-year-old Oleg. "We will be the first moving us towards the beautiful country that Russia will become."
The new Russia envisioned by these young leaders will be a fully integrated member of the international community. The school has adopted the Middle Years Programme and IB Diploma Programme to ensure that the students' experience a globalist perspective as they move through the grades and on to university.
The organization is very intentionally developing a cohort of "Anywheres." McKinsey & Company has been working with the Letovo founders and funders for a decade to create a rigorous and research-based program that will shape a new generation of leaders. Many of Russia's best and brightest on display at Letovo are not born to privilege – 80 percent of the students receive financial aid to attend the school.
Across town, yet another example of the divide, situated on a remarkable legacy of the Soviet empire. VDNH is a stunning collection of historical and architectural wonders that reflect the strengths of the various Soviet republics from before the breakup. It is now a vast public park – think of Epcot with Soviet tendencies – that includes Russia's newest experiment in career technical education.
The northwestern corner of VDNH is host to Technograd, a career education and training center staffed by employees of leading companies in Moscow. Children as young as seven sit side-by-side with burly adults in small but well-resourced classrooms that teach drone piloting, graphic design, computer-assisted design, auto repair, and other fields Russian economists believe will be growth areas in the next 20 years.
The students here are very different from the learners we engaged with at Letovo. Fewer bright, shiny faces code-switching in rapid succession between English and Russian. These students, many of them adults seeking re-training and new employment, look and sound very much like the displaced workers I've met within countries around the world. Their behaviors often echo the model of the Somewheres limned by Goodhart.
And therein lies the challenge of global education. How do we as educators create schools, programs, and systems that enable all learners to close the Anywhere-Somewhere gap? We need plumbers and electricians who can communicate and collaborate with customers from different religions, regions, languages, and cultures just as much as we need corporate leaders and engineers who have those same skills.
The Russians offer a glimpse of possible solutions. A meritocratic school that uses financial aid to provide a globally minded education to a wide range of students. A career technical coalition of academies that offers cutting-edge vocational training to workers who must compete in a globalized economy.
This is not a binary choice for global education advocates. The "Anywheres" among us would do well to anchor their globe-trotting in a specific culture and community; the "Somewheres" among us would do well to use that same anchor as a foundation that enables the development of cultural and linguistic competence.
For more, see:
---
Stay in-the-know with all things edtech and innovations in learning by signing up to receive our weekly newsletter, Smart Update.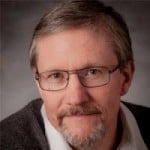 David Ross is a global education consultant and former CEO of the Partnership for 21st Century Learning.