Global Brigades Offers Students Transformational Learning Experiences, While Transforming Global Communities
Both inside and outside of education, there are more voices than ever echoing a familiar sentiment: (1) deep and authentic learning often happens in non-traditional or even unschooling environments, and (2) the world is demanding a new type of global citizen.
For 15 years, Global Brigades – an international non-profit focused on community-led sustainability via student-funded social responsibility – has been tackling this challenge through a holistic model of addressing health and economic needs in Ghana, Greece, Guatemala, Honduras, Nicaragua and Panama.
A Different Model of Difference Making
In contrast to traditional service learning, the Global Brigades model systematically builds community ownership and collaboratively executes programs with the end goal of sustainably transitioning to a relationship of impact monitoring, according to CEO & Founder Shital Vora.
"We don't help teach them to fish, we build the rods and the boats," said Vora. "We leave every community with four key elements: a bank, health care, fresh running water and latrines."
In its history, Vora said Global Brigades has recruited 83,000-plus students from over 400 universities, who helped fund raise more than $100 million in aid. These efforts provided 1.5 million patients with medical and dental treatment, as well as established 106 community banks that gave 12,000 loans and invested nearly $700,000 in local businesses and communities. Global Brigades has also installed 56 water systems – bringing clean, drinkable water to more than 32,000 people.
In addition to the important transformative work, Vora said that the learning opportunities for brigades members is unprecedented. She said that students gain real world, career-building experiences and leadership skills.
"It's the best education a student can receive in understanding the world around them and how we can all make a difference," said Vora.
As a student at Marquette University, Vora said she traveled to Honduras and had a truly transformational, life-altering experience.
"Rather than continuing my career as a physical therapist, I am now CEO of the largest student-funded humanitarian organization in the world," said Vora. "And we hear so many similar stories – how Global Brigades is making an impact on students' lives, as well as the communities we serve globally."
Pre and Post Pandemic Shifts
Prior to COVID-19, Squads Abroad — which was founded five years ago as the high school division of Global Brigades — was annually organizing dozens of in-country school volunteer programs. In the summer of 2019, they launched TeleSquads as a way to continue supporting their partner communities through in-country teams who never stopped working after the pandemic hit. This led to the development of TeleBrigades as the virtual college program that allows students to get their feet wet in global work while still attending their respective schools and programs.
Squads Abroad President Erik Werner said that they now recognize that virtual-focused programs can engage more students in their international development, as well as greatly reduce costs, risks and one's carbon footprint. He said that they have also found that the TeleSquads virtual-experiential-learning model can work in a classroom setting, as well as beyond the classroom.
"Through TeleSquads, students have the opportunity to learn first-hand how an international-development organization operates while interacting directly with our on-the-ground staff and community members," said Werner. "Each TeleSquad is supporting and interacting with live, real-world international health care, engineering and business case studies."
Vora acknowledges that going into a country is an experience that one cannot fully emulate on Zoom. However, she said the TeleSquad program for high schoolers offers students a 7- to 14-week program versus a weeklong stay in-country, so students have the ability to learn even more about the culture, meet community leaders and spend more time thinking and problem-solving off camera than the one-week in-country immersion offers.
"Working within the classroom structure gives teachers the ability to better guide the experience and offer discussions and workshops during the school day," said Vora. "It also offers teachers a respite from remote learning with up to 14 guest-lecture Zoom-or-Google classroom sessions."
High School Partners
11th graders at Dana Hills Health & Medical Occupations Academy typically have an internship, according to their instructor Jeri Garcia. Naturally, due to the pandemic, this was not possible in the last year.
According to Garcia, her students would have been devastated if it weren't for their recent partnership with the Global Brigades' TeleSquad Medical Program. Without leaving their hybrid/virtual classroom, Garcia said her students are receiving firsthand experience in health care, seeing parts of the world and learning about cultures many never knew existed. Currently, the students are in the middle of a 14-week program. The first seven weeks were in Ghana and now they are transitioning to Greece.
"With this curriculum, my students are learning career-building and leadership skills, as well as cultural competence, all while making a tangible impact toward Global Brigade's goal of alleviating poverty," said Garcia.
Garcia said that this program has been a 'godsend' for both the students and herself. She said her students receive a certificate of completion from a recognized global health organization, while completing 20 hours of community service. For her, she said it has been a great way to break from the grind of remote learning and kept her inspired as well.
"Now, many of my students talk of careers not in local health care, but in international medicine," said Garcia. "After our virtual health TeleSquad, they now want to make a difference and help the less fortunate in communities around the world."
Future Difference Making
Vora and her team at Global Brigades are very proud of the impact they have made, while being simultaneously enthused about the growth opportunities for more students to participate in the TeleSquads and TeleBrigades program. Naturally, they also look forward to the return of international travel and the face-to-face work in their various global communities.
"We are all working and learning together and moving toward an equitable and self-sustained community," said Vora. "This is how to help make these communities self-sustainable. This is about long-term impact and change."
For more, see:
---
Stay in-the-know with innovations in learning by signing up for the weekly Smart Update.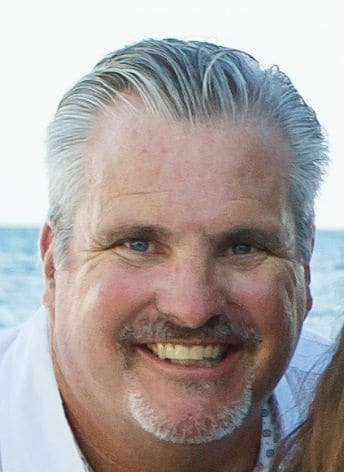 Michael Niehoff is a Getting Smart Columnist. He is a teacher, leader, blogger, and student advocate.