6 Ways to Inject Creativity Into PBL
Project-based learning, when implemented well, is a profusion of things to both learners and facilitators. It should and can be engaging, relevant, public, collaborative and authentic. But, with enough student ownership, as well as real-world challenges, PBL can produce a multitude of creative opportunities for learners and facilitators alike. Here are six ways that one could infuse creativity into a project-based learning environment:
Product Development
All learners need to demonstrate their learning publicly in PBL with a product. These can be many things. Sometimes it's appropriate for all learners to produce the same type of product. For example, it's very common to expect all learners, whether individually or collaboratively, to produce a final presentation. And this can work well and is often vital in that facilitators are trying to not only get their learners to master content, but also skills. And presentation skills are essential today. However, it is also appropriate in PBL to create an opportunity for students to choose the means how they will demonstrate their learning. For example, in addition to that group or team presentation, maybe learners can produce an individual product that could take on a number of forms: video/film, written product, podcast, photo essay, website or any number of other products.
Tool Time
Naturally, using available technology and resources is relevant to producing high-quality project-based learning. However, they could also be a gold mine in terms of fostering creativity. Take the early presentation example. Do we need to have all students use the same application to produce their presentation? Or can we encourage them to use their choice (Google Slides, Powerpoint, Prezi, Video, etc.)? Maybe they can document their project work for reflective purposes and do this through a blog but again choose their application (Blogger, WordPress, Weebly, etc.).
Real World Roles & Responsibilities
We have placed students in various roles for years. Positions such as Teacher Assistants, Cafeteria Volunteers, Attendance Monitors, Class Monitors, Drum Majors, ASB Officers, and many others are the norm. But beyond those, learners are ready, willing and able to take much more responsibility as it relates to their learning. Stepping into roles maximizing one's individual strengths and skills will increase student ownership – more ownership will increase the environmental odds of higher creativity.
Examples could include, but not be limited to Media Coordinator, Social Media Coordinator, Project Coordinator, Design Coordinator, Social Coordinator, Web Coordinator, YouTube Channel Coordinator, Community Coordinator, and many others. It's not about titles for title sake (although students do respond to positions). It's about learners taking greater responsibility for the strategic roles in the classrooms. It's about allowing learners to bring their expertise and experience forward for the greater good, while also enhancing their skills, resumes, portfolios and ultimately creativity.
Audience Analytics
One of the foundational tenets of high-quality project-based learning is going public. The learners need to demonstrate their learning to others. It's this presentation (face-to-face, digital, group, individual) to others that allows for opportunities to increase creativity. Initially, our audiences in PBL tend to be the facilitators and others learners (peers). However, that can be expanded to others on campus (site leaders, staff, other learners and others), as well as others outside of our school environments (community partners, business professionals, civic leaders, parents and guardians). This latter one may invite the outside others in, as well as bring our learners to them. Either way, it will encourage the learner to not only step up their proverbial PBL and presentation game. Creativity can be further induced by catering the messages to these respective audiences, as well as needing specific and appropriate ways to engage these audiences. The more partners we enlist as part of the public aspects of project-based learning, the more our learners will step up their game and see new possibilities for higher level project-based learning.
Free Ranging Focus Areas
Project-based learning is inquiry-based and often works to address real-world problems, issues, questions, and challenges. Additionally, it connects these inquiries or pursuits to content areas and standards. In this process, there are multiple ways to allow students to focus on specific topics or applications related to the overall quest. For example, let's say a group of learners is studying the effects of climate change on their local environments. A driving question might be, "How can we positively affect climate change in our local environment?" This is a question that could allow for students, individually or in teams, to choose and hone in on a variety of specific focus topics such as water, air quality, conservation, transportation, recycling and repurposing, agriculture and foods, waste and so many others. Although all of the learners will be studying climate change and their local communities, this opportunity to specialize and focus will foster creative opportunities. These different topics will require the use and application of different resources, tools, experts, partners and more. All of this will increase creative capacity.
More Partners At The Party
One of the more recent expansions in the area of project-based learning is the strategic and more formal deployment of one of the best resources in education – our local partners. These are experts, leaders, business leaders, practitioners, higher education personnel, non-profit representatives, parents, and other civic-minded folks. These partners not only want to often contribute to the learning process of all students in their communities but have tremendous assets such as equipment, technology, resources, professional relationships, organizational connections and more. They allow our learners to have increased opportunities for support, relevance, authenticity and especially creativity.
Bonus: Going Off Menu or Template
Throughout PBL implementation, we will see facilitators deploy menus or templates. These are great ways to insure higher quality projects. Indeed, student choice and voice is a delicate proposition. No choice limits engagement and creativity. Too much choice often leads to learners being overwhelmed or increasing that affective filter. So, menus and templates of choices – whether they be for types of products, various areas of focus and even whom to work and partner with – are great compromises and typically successful across the board. Facilitators present the choices (products, topics, etc.) and most students will typically choose from these. Again, it's the compromise or balance that leads to success. However, one easy twist is to always off the learners the opportunity to go off menu or template. Facilitators create a process where learners can pitch their ideas about why they are going off of the list of choices. This could be a form or application to complete, a conference with the facilitator or any other mechanism that the facilitator deems appropriate. Most will never put in the energy or have the desire to go beyond the official list of choices. But for those who do, there is a huge sea of creativity waiting to be sailed. And the psychological message to the learners that they are empowered is powerful.
The benefits of PBL are numerous, to be sure. It can be useful for all of the "4 Cs." However, it won't always automatically lead to the development of these dispositions and skills. These six strategies can help educators become more intentional in bringing creativity into PBL.
For more, see:
---
Stay in-the-know with all things edtech and innovations in learning by signing up to receive our weekly newsletter, Smart Update.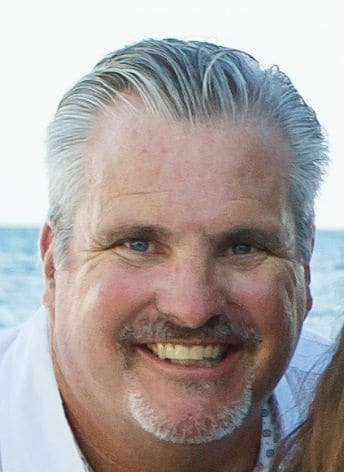 Michael Niehoff is a Getting Smart Columnist. He is a teacher, leader, blogger, and student advocate.