PBL and Early Childhood Education: The Perfect Match
For those that work in early childhood education, they often deal with misperceptions – often suggesting that younger learners have barriers to deeper learning or high-skilled activities. Not only are these inaccurate, according to teacher and early childhood education advocate Sara Lev, but the situation is also quite the opposite.
For Lev – who teaches Transitional Kindergarten at Larchmont Charter School in Los Angeles and recently co-authored the book Implementing Project-Based Learning in Early Childhood: Overcoming Misconceptions and Reaching Success – her learners deserve the same rigorous, engaging, and meaningful learning that project-based learning incorporates as learners of all ages do.
Understanding Young Learners
Although younger learners do bring some unique needs developmentally and social-emotionally, Lev feels that PBL is important in creating a sense of agency at a young age.
"PBL gives learners the opportunity to develop ownership of their learning and their lives," said Lev. "This is particularly important in that younger children often do not have many opportunities for ownership in the rest of their daily lives."
Lev suggests that when young students engage in high-quality project-based learning, they are setting a foundation of how they see themselves and their place in the world.
"They can learn from an early age that they can make a difference in their communities and that their voice counts," said Lev. "Early on, school can still be anything for them and I want them to love learning from the beginning.
Part of the challenge, according to Lev, is the values that we as a culture and society often associate with young children.
"We can't lower expectations," said Lev. "We have to believe that kids can do things."
Providing Purpose
PBL is not only valuable in terms of the aforementioned developmental opportunities but also supports established early childhood learning goals related to literacy and academic skills.
The added value PBL brings is that now literacy has a purpose, according to Lev. She feels that these younger learners are advancing their foundational skills – language, speaking, listening – as well as social-emotional literacies through the integration PBL provides.
"When children can see the purpose or the why they will engage and ultimately learn more," said Lev. "PBL leverages the knowledge that children have and then expands on it."
Projects For Younger Learners
Lev believes that younger learners engage more when the products they may be producing seem tangible to them. She says she avoids driving questions that are abstract such as 'How do you define friendship?' for more concrete pursuits such as 'How can we build a class website?'
"They want to create, make and get their hands dirty if you will," says Lev. "I really recommend tapping into their interests and strengths."
To illustrate, Lev cites the project Creating Our Classroom Community – a PBL unit designed for in-person, hybrid, or distance learning for grades PreK-2. She said projects like these illustrate that students respond to a real need. And whether their final products are a class website, ebook, or even printed book, this resonates with students.
"This is authentic and they know that. It's a real product in service of an actual need," said Lev. "Their work has an actual purpose."
Other examples from Lev include project ideas such as having students design an outdoor classroom or a project called Home Base – a 10-day distance learning project whereby students design an online resource for kids and care-givers containing activities they can do at home. This might include a video (explaining different options like games or books), a YouTube channel, a Pinterest board, or any other digital display that can be shared (it could be a simple pamphlet or a set of photos and directions).
Short-Term, Long-Term Implications
Lev points out that younger learners are more prepared for PBL in some ways than their older counterparts. She argues the way that school is traditionally structured, it doesn't necessarily foster creativity, choice, or exploration. And therefore, younger students haven't had school define learning yet.
"Young learners are naturally curious and want to investigate," said Lev. "They are creative problem solvers who seek independence and mastery. PBL leverages that."
As these students continue to navigate through school, these early PBL experiences will prepare them even more for deeper learning and lifelong success, according to Lev. She said she wants to empower young children to be joyful learners who have experienced self-efficacy.
"Competence proceeds confidence," said Lev. "If we want independent learners, we need to give them agency, ownership, and choice as early as possible."
Final Reflections, Advice
For those early childhood educators who want to implement PBL, Lev recommends starting with the mindset that children – all children – can do this. She recommends continuing to create a learner-centered environment whereby the teacher continually reflects on what their role is as the teacher.
"I seek to overcome not validate the perceived barriers," said Lev. "I tell myself every day that I facilitate learning for all of my students,"
In addition to the aforementioned resources, Lev recommends that interested educators check out the Early Childhood PBL Facebook Page as well.
For more, see:
---
Stay in-the-know with innovations in learning by signing up for the weekly Smart Update.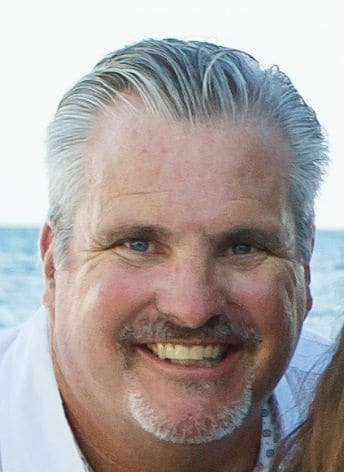 Michael Niehoff is a Getting Smart Columnist. He is a teacher, leader, blogger, and student advocate.