Creativity Made Easy: How Your Students Can Practice the Skill for the 21st-Century
Key Points
Creativity is one of our greatest assets and a differentiator in the global race for educational supremacy.

Are we preparing kids for a job world where employers value innovation and creativity as a number one job skill?
By: Esther Wojcicki
Creativity is the new productivity. Creativity is one of our greatest assets and a differentiator in the global race for educational supremacy, a race that really shouldn't be about winners and losers, yet sadly says much about our priorities.
In today's world, we need to remember the importance of creativity, especially while we as a nation are focused on memorization and making up for what is called the learning loss.
In an article entitled Schools Are Getting Billions In COVID Relief Money. Here's How They Plan To Spend It, many schools are planning more after-school programs and high-intensity tutoring. We are trying to catch up and in doing so we need to ask ourselves if we are promoting more memorization, more top-down instruction? Are we eliminating creativity? Is that the kind of education we need to produce students who think creatively and independently?
The pandemic has created many problems for us as a nation, but one of the most difficult to solve problems is the overriding fear of parents and teachers that all students have suffered a serious learning loss. In fact, kids have some degree of a learning loss, but how they feel about it is more important than the loss itself. Feeling bad about yourself and thinking you are behind compounds the problem. It cuts our self-confidence.
With our new zealous attempt to cut the learning loss, are we preparing kids for a job world where employers value innovation and creativity as a number one job skill? Do kids really learn important skills when they memorize? Memorization isn't learning. It is memorization. Research shows that students forget much of what they memorized.
David Kelley, Founder of Stanford's Design School and Founder of IDEO, believes that everyone is creative to start and school beats it out of them. He thinks it is the focus on memorization, doing it "right" and all the testing that causes the problem. Kids learn to be fearful of making mistakes and getting the wrong answer. Kelley believes like any other leadership skill, creativity can be learned and practiced.
Confidence is the part of creativity that often gets ignored. It's not just creative career moves that a lack of creative confidence hinders too. A lack of confidence in our abilities or ideas can equate to complete avoidance of creative ideas or the vital act of experimenting. Thinking that you are somehow deficient because you learned online for years reduces your confidence in yourself.  We need to downplay the learning loss and play up the fact that kids learned other important skills—like how to cope in a pandemic and how to use Zoom to learn.  
Famous TED speaker Sir Ken Robinson also says that schools kill creativity. In today's world, where we are so focused on making up for the learning loss, we need to ask if we are accelerating the loss of creativity in our schools? Perhaps we are as we have more and more high-intensity tutoring and summer schools.  
I taught for over 40 years in Palo Alto in multiple subject areas: English, Journalism, social studies and math. In all those educational settings I realized that the most important ingredient for impactful learning is to give kids an opportunity for self-directed learning in a collaborative setting. When kids control the learning, there is no limit to what they can achieve. Just take a look at the Palo Alto High Media Arts program with over 700 students (started with 20 in 1984) and what they produce every week. The main attraction for students in this program is the freedom to direct their own learning, express their ideas, and work collaboratively with their peers.
That brings me to my pandemic project started in June 2020 with my former student, Ari Memar, as the CEO. He knows my pedagogy; he experienced it first hand as a student in my classes for two and half years. It is called Tract.app and the goal is to empower the creative confidence of kids. In today's hyper top-down education world, we need it.  It is the first for kids, by kids online project-based, gamified learning platform. The goal is to improve the creative confidence of kids, help them believe in themselves, give them an opportunity to try something new, and have fun. We need to celebrate kids' creativity and help them be excited about learning, not be forced to memorize. Here's what educators are saying:
"My students light-up when it is time to use Tract..it's that engaging to them. Teachers think it's difficult to find the time within the curriculum to start using project-based learning, but with Tract, you can stand back and just watch your kids go!"

– Lynn C., Teacher at Bethel Springs Elementary

"My students are excelling in areas they haven't even thought about before – like coding! The engagement levels are so high…we are now going to be doing Tract Tuesday every week – our version of 20% Time where their program can be dedicated to Tract for half of the day."

– Megan N., Teacher at Ōtaki College

"Tract provides a student-driven, secure space that aligns to our school of innovation. We have about 15 students as our designated 'Tract ambassadors,' who are in charge of introducing the platform to their peers. Our teachers love it because students can run with it and use it on their own."

– Dr. Regina Stewman, Principal at Sonora Elementary
It also helps teachers empower creativity without any preparation. To get started, simply have students sign in directly to Tract's web-based platform through any WiFi-enabled device. It is free to classroom teachers and it gives teachers time off in class so they can prepare or work with individual kids. It fits into what I call 20% time or Genius Hour (from my friend and collaborator, A.J.Juliani). There's no training required. If you are a teacher, visit teach.tract.app or if you have students who want to be creators, they can go to create.tract.app to find out more.
As we all know, the world needs creativity because problems are more challenging than ever. With creativity, we stop relying on what's always been and open our eyes to what might be. As problems get more complex, there are fewer examples of how to solve them. Instead of looking at what is or what has been, we need to start looking at what can be. You can't solve the world's problems if you're not willing to be creative and look at things differently.
Esther Wojcicki is a leading American educator, journalist and mother. Leader in Blending Learning and the integration of technology into education, she is the founder of the Media Arts program at Palo Alto High School, where she built a journalism program from a small group of 20 students in 1984 to one of the largest in the nation including 600 students, five additional journalism teachers, and nine award-winning journalism publications. Wojcicki serves as Vice-Chair of Creative Commons and has previously worked as a professional journalist for multiple publications and blogs regularly for The Huffington Post.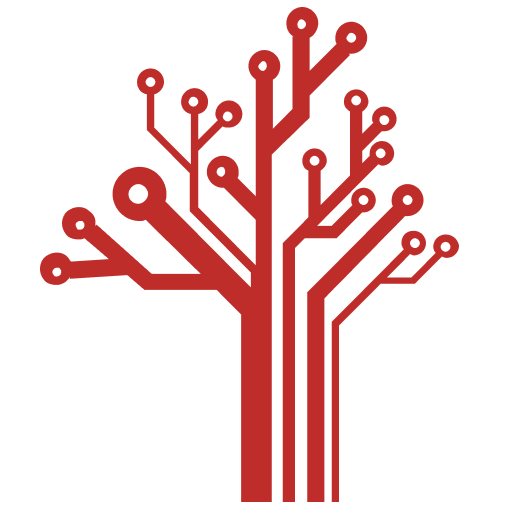 Getting Smart loves its varied and ranging staff of guest contributors. From edleaders, educators and students to business leaders, tech experts and researchers we are committed to finding diverse voices that highlight the cutting edge of learning.