Flipped Learning 2.0: Rethinking the Flipped Classroom Model
By Scott Nadzan
Flipped learning has been a commonly-used buzzword in education for several years now, and everyone has different feelings about it. For the uninitiated, flipped learning is an approach that blends face-to-face interaction in the classroom with independent study outside of it, often through viewing assigned video content. However, most teachers and instructors of all levels, from grade school through university, simply aren't using video to its fullest potential in their flipped classrooms.
At its most basic level, teachers will instruct students to watch a long-form lecture or recorded slideshow video at home, then come to class prepared to discuss its concepts, similarly to assigned readings. Of course, recording lecture videos and making them available to students is beneficial to and important for a modern, accessible classroom. And providing content for students to review on their own time and actively discuss in the classroom has been a crucial part of learning since the dawn of academia. But while the basic lecture video flipped learning model has been shown to improve student outcomes, it just isn't that engaging for today's students.
So how can teachers and instructors take the flipped learning model to the next level: Flipped Learning 2.0? The answer involves creating short-form, engaging and interactive videos that students actually want to watch, and encouraging students to create their own video content.
Create video content students
want

 to watch –– and don't make viewing it a requirement

Piling on mandatory video content for students to review outside the classroom in addition to regular homework can be overwhelming, and unfortunately, it can be common for teachers just getting started using flipped learning for their classrooms. However, supplementary content that complements lessons and helps further understanding of key concepts –– but is not required –– can be more appealing to and beneficial for students.

For instance, Jasper Fox Sr., a science teacher at Lakeland Copper Beech Middle School in Yorktown Heights, NY, says even though he's never made his videos mandatory, all of his students make use of them. In an anonymous survey conducted with his students, even though videos were not required, every single one of his students said they watched them.

So why did the students watch them, even if they weren't required viewing for his classes? Fox says that it's because he created videos that actually piqued his students' interest, and built in opportunities for them to engage further.

However, if a teacher or instructor does want to make video viewing a requirement in their flipped classroom, that's okay too, as long as the content is engaging and helpful. To ensure students are actually engaging with video content, many custom video platforms for educational institutions offer analytics tracking that show which students have watched which videos how many times and for how long.
Use engaging, shorter-form videos –– not just hour-long lectures
It's no secret that shorter, two to five minute long videos are more digestible and memorable than speeches that last an entire class length. That's why it's not enough for teachers and instructors to just record classroom lectures and put them online for their students. Video can provide a unique opportunity for educators to feed students' natural curiosities without disrupting a classroom agenda, or completely digitizing the role of a teacher.
Fox says his recipe for a successful video is keeping it short, including his voice as narration and incorporating multiple modalities like drawing or demonstration. So, instead of simply recording one's voice walking through a slideshow, or filming oneself talking about a topic, educators can consider creating more exploratory and visually-stimulating videos, like science experiments or mathematical demonstrations that explain why something works the way it does. Ultimately, this is more helpful to students than delivering more facts and formulas to memorize via video.
Or, educators can use video as an opportunity to take their students somewhere they've never been before. Because field trips can often be difficult to coordinate due to timing and budgetary reasons, one of Fox's video series entails him visiting a place in New York and providing visual clues about where he is. Then, students can compare the video to a reference table he's provided and guess where he is, so it's like a "virtual" field trip.
Encourage students to create their own video content
A common misconception of today's students is that because they grew up during the digital age, they are inherently masters of technology. However, that's not the case. Of course, many students have been creating their own videos and sharing them on social media for most of their lives, but that's often where their technical expertise ends. Effectively communicating through visual media is an important modern skill in almost every career a student may pursue, so educators should be able to teach students how to use the technologies necessary to create engaging, informative video content. "Learning by teaching" is an extremely effective way to absorb material, so teachers and instructors should give students the opportunity to teach their fellow classmates through video instead of just watching the video instructors provide.
However, there are privacy concerns associated with students creating and uploading video assignments, particularly for younger students. That's why many schools have begun implementing custom video platforms that allow for easy, private uploading of videos only accessible to instructors or classmates.
Further, these custom video platforms for educational institutions also allow a greater range of features that are necessary for education accessibility, like audio descriptions of visual media, automatic video closed captioning, interactive video transcripts and more. This ensures that all students, no matter their abilities, have access to all course video content.
Don't settle for simply making your existing classroom content available online. Create fully interactive, engaging experiences for your students that take full advantage of the benefits of video technology. That's Flipped Learning 2.0, or the future of flipped learning.
For more, see:
Scott Nadzan is the co-creator and VP of Marketing of Ensemble Video.
---
Stay in-the-know with all things edtech and innovations in learning by signing up to receive our weekly newsletter, Smart Update.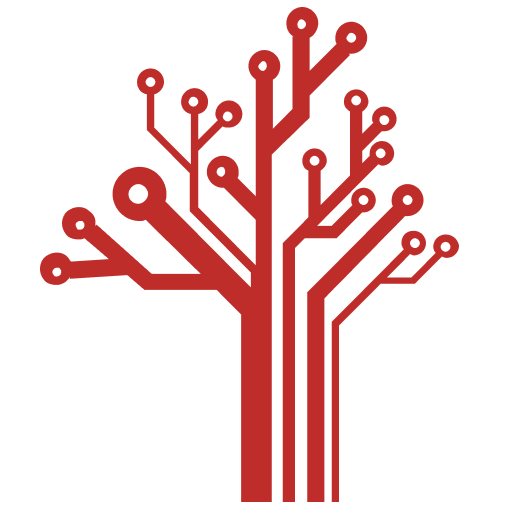 Getting Smart loves its varied and ranging staff of guest contributors. From edleaders, educators and students to business leaders, tech experts and researchers we are committed to finding diverse voices that highlight the cutting edge of learning.